Monogram as style commitment
Classic, modern and timeless – Seidensticker shirts and blouses are daily companions. Due to an individual monogram, which provides a personal unique character and value, they become special favourite pieces.
Take advantage of our possibility to embroider monograms for a service fee of 5 € to individualize and preciously upgrade your Seidensticker wardrobe. Placed discreetly on the right cuff of shirts or blouses, one's own initials become an exclusive signature and underline the subjective style of the male or female wearer.
Unique look or elegant fine-tuning - the monogram embroidery suits perfectly for your own outfits as well as a gift idea to bring joy to a beloved person. That certain something for your Seidensticker shirt: Our monogram service applies to all long-sleeved shirts and selected long-sleeved blouses which are available in our online shop. Simply click on the requested article, activate the monogram button and select the details such as font type and font colour for your personal initials.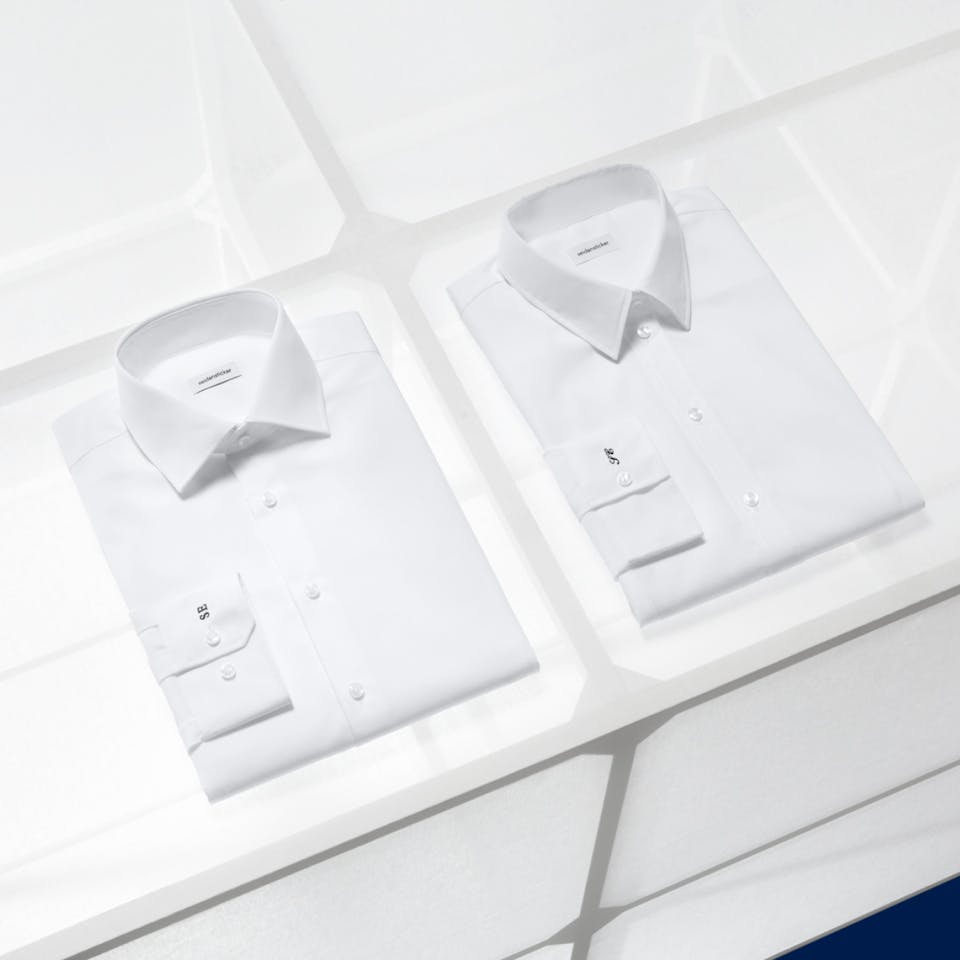 Monogram font type
Whether your own initials or those of a friend, partner or family member: With our monogram upgrade you can choose between block or cursive writing. Shirts and blouses can be embroidered with any capital letter of the alphabet. From A to Z, almost all combinations - maximum three letters - are possible.
Once you have decided on an option, our in-house monogram service will embroider your garment.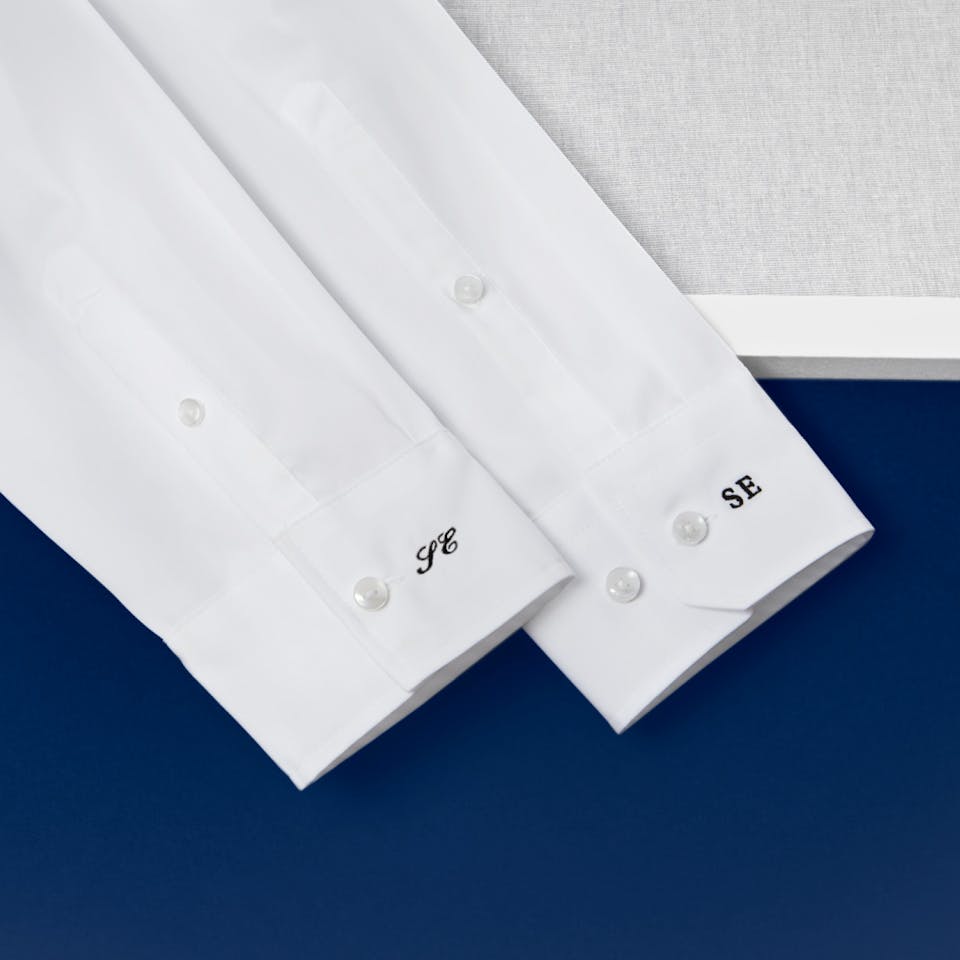 Monogram font colours
Elegant black, classic navy blue or neutral white – you have the choice! No matter what colour of yarn you choose for embroidering the initials, we will comply with your monogram request. Discover our individual embroidery service for your personal favourite shirt or blouse as well as perfect gift idea to bring joy to a beloved person.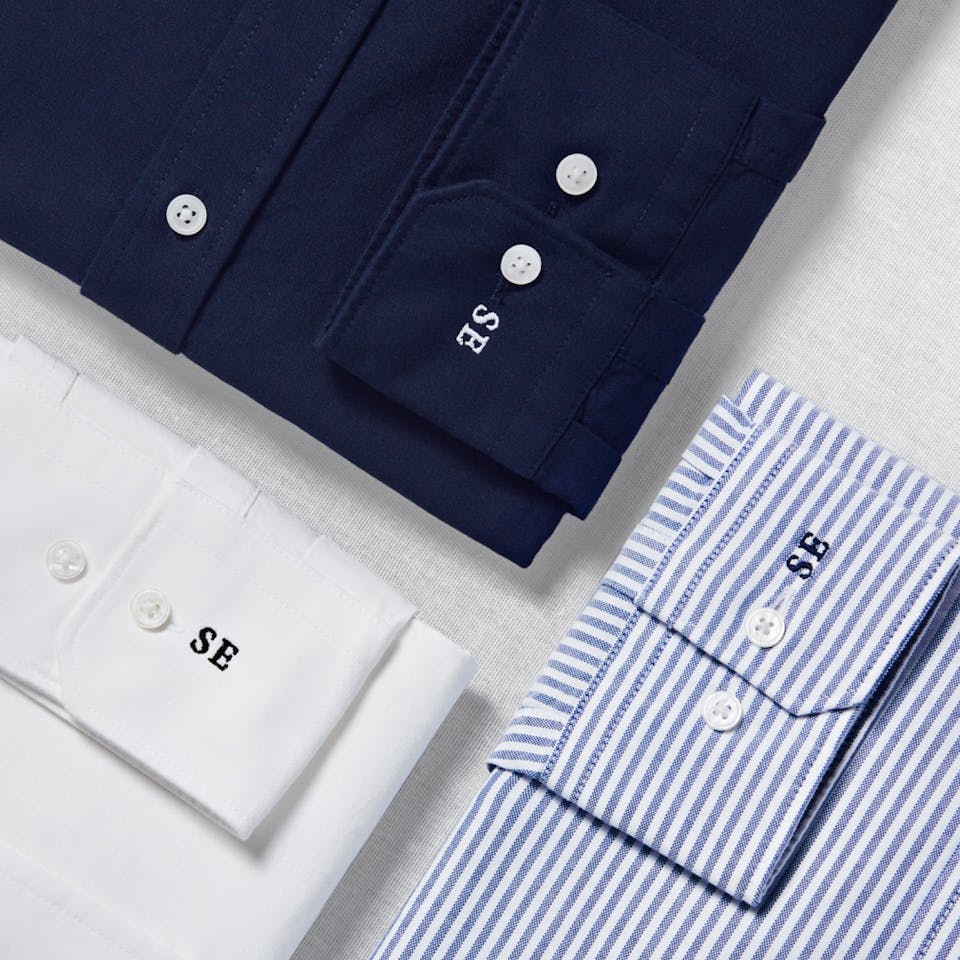 General information
In case you have opted for a personal monogram, the indicated delivery time is extended by three working days. Please note that we cannot offer UPS Express or DHL Premium shipping for this service. Furthermore we would like to point out that an exchange or a return is excluded due to the personalization of the respective articles. We cannot grant a right of withdrawal for personalised articles of clothing. The delivery of an article with monogram embroidery will be sent by parcel post to your indicated desired address. Additional costs for embroidering individual initials on shirts or blouses: 5.00 EUR
Free monogram for Shirt Club Platinum Customers
What do you expect from The Shirt Club Member?
As The Shirt Club Member you may benefit from numerous tailor-made offers and services. Depending on the annual turnover, Seidensticker customers achieve either Silver, Gold or Platinum status. Each level comes with various advantages that automatically benefit you.
What advantages do you get as a Platinum Member?
In addition to many advantages, such as birthday and Christmas surprises, an extended right of exchange or premium delivery free of charge, we offer you a free monogram embroidery for every available Seidensticker article. This means, when buying a piece of clothing for which the monogram service is offered, you are automatically at an advantage and you may order the embroidery of your initials at no extra costs.
How can you become The Shirt Club Member?
By subscribing to our newsletter, opening a user account in the online shop or by registration in a Seidensticker Store / Outlet you are directly registered with The Shirt Club.
Become a shirt club member