An optimistic and reflective mood characterizes the current attitude to life. At the same time, the longing for community and emotional experiences is growing. What makes us feel positive? When we consciously enjoy special moments and share them with each other. Respecting each other.
Facing our environment with consideration. This tension between a sense of responsibility and self-realization, restraint and enjoyment is the key to a confident, forward-looking attitude. forward-looking attitude.
The fall/winter 2022 collection translates this attitude to life into modern styles that radiate joy. radiate. Diverse designs. Flamboyant prints. Expressive colors. Detail-loving extras. Perfect for the new desire for opulence and feminine staging. Ideal for expressing personality and individual style.
As a company, tradition means as much to us as actively shaping the future. That is why we are consciously aware of these zeitgeist currents and incorporate them into the development of new ideas and concepts. new ideas and concepts. The result? Perfectly coordinated collections. The individual themes are optimally tailored to the needs of modern women - contemporary, stylish, in every context.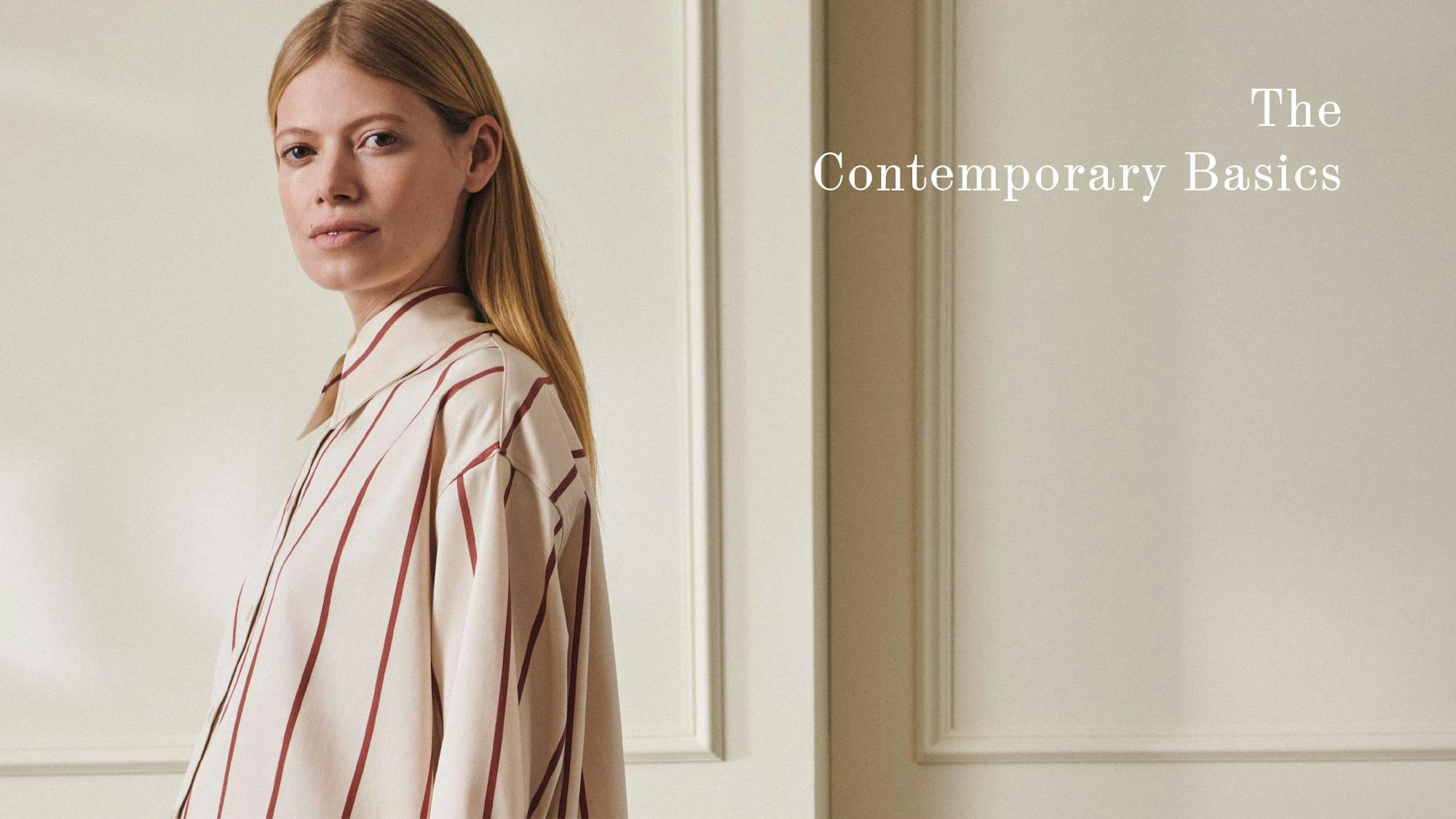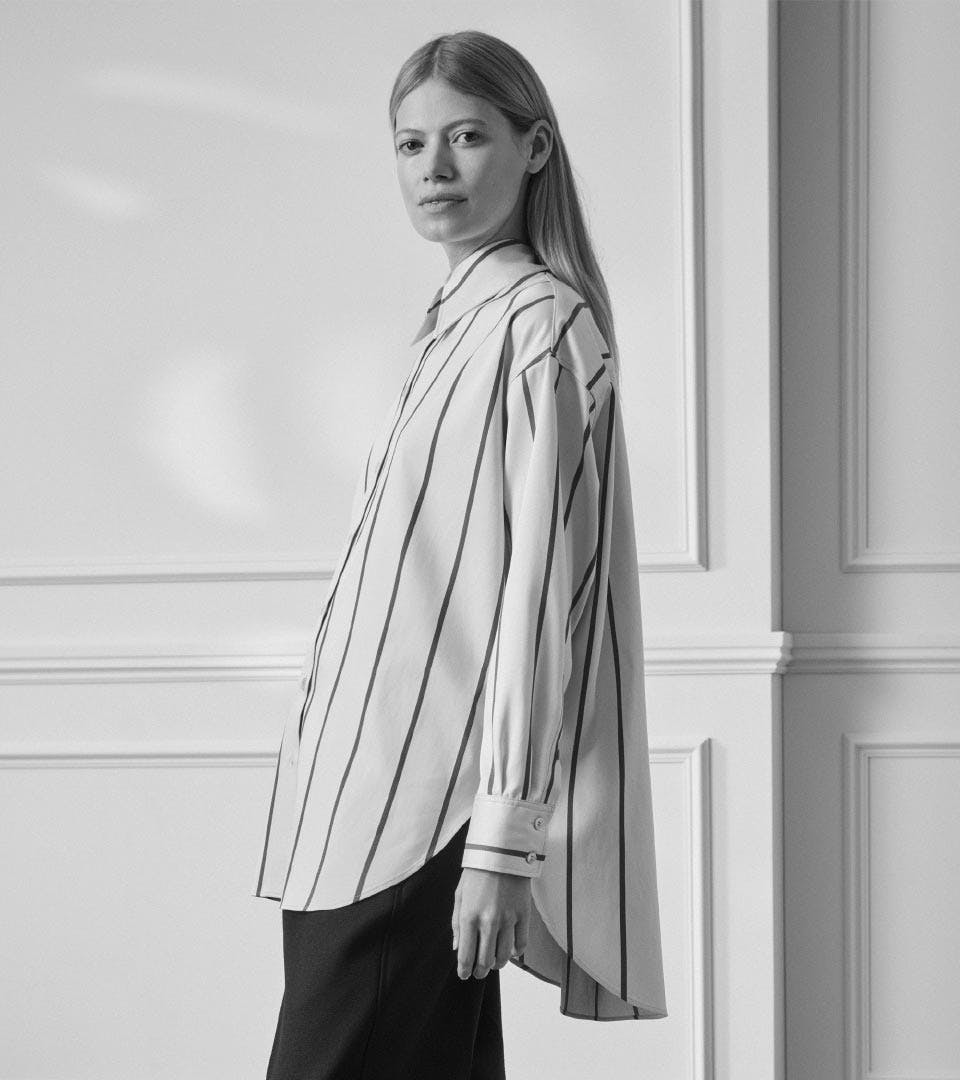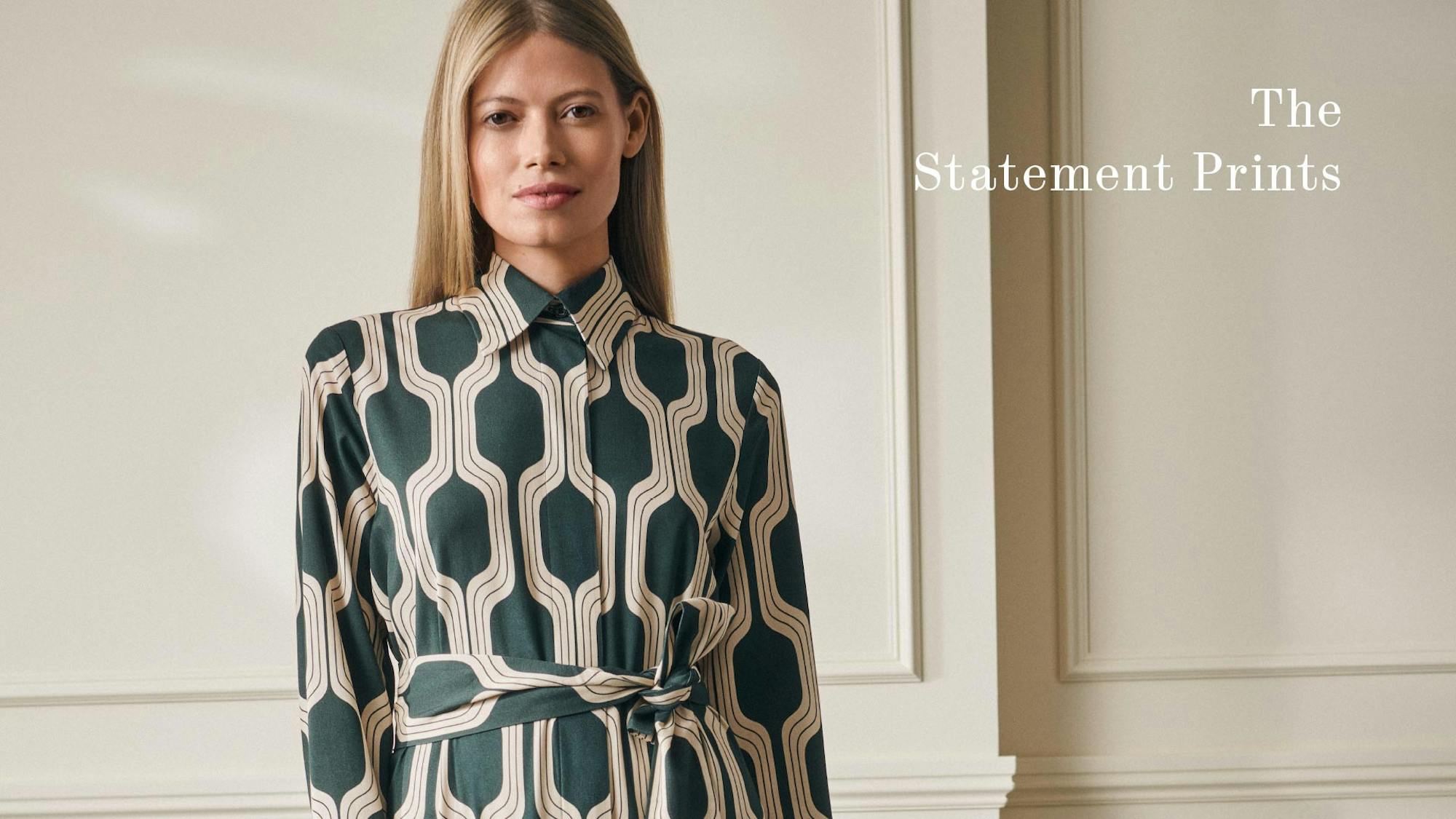 The Statement Prints
The focus is on expressive prints in explosive colors. Our portfolio includes both subtle miniprints and loud maximum motifs that radiate joie de vivre and optimism. In florals, abstract blossoms and subtle millefleurs complement each other. Bold, colorful "Ultra Geometrics" are reminiscent of the striking graphic language of the graphic language of the 1970s and 1980s - a contrast to our opulent and opulent-romantic motifs. Material Highlights: Grainy crépe surfaces contrast with smooth poplin and satin fabrics, light fabric light fabric constructions meet heavy, richly falling qualities.
Shop now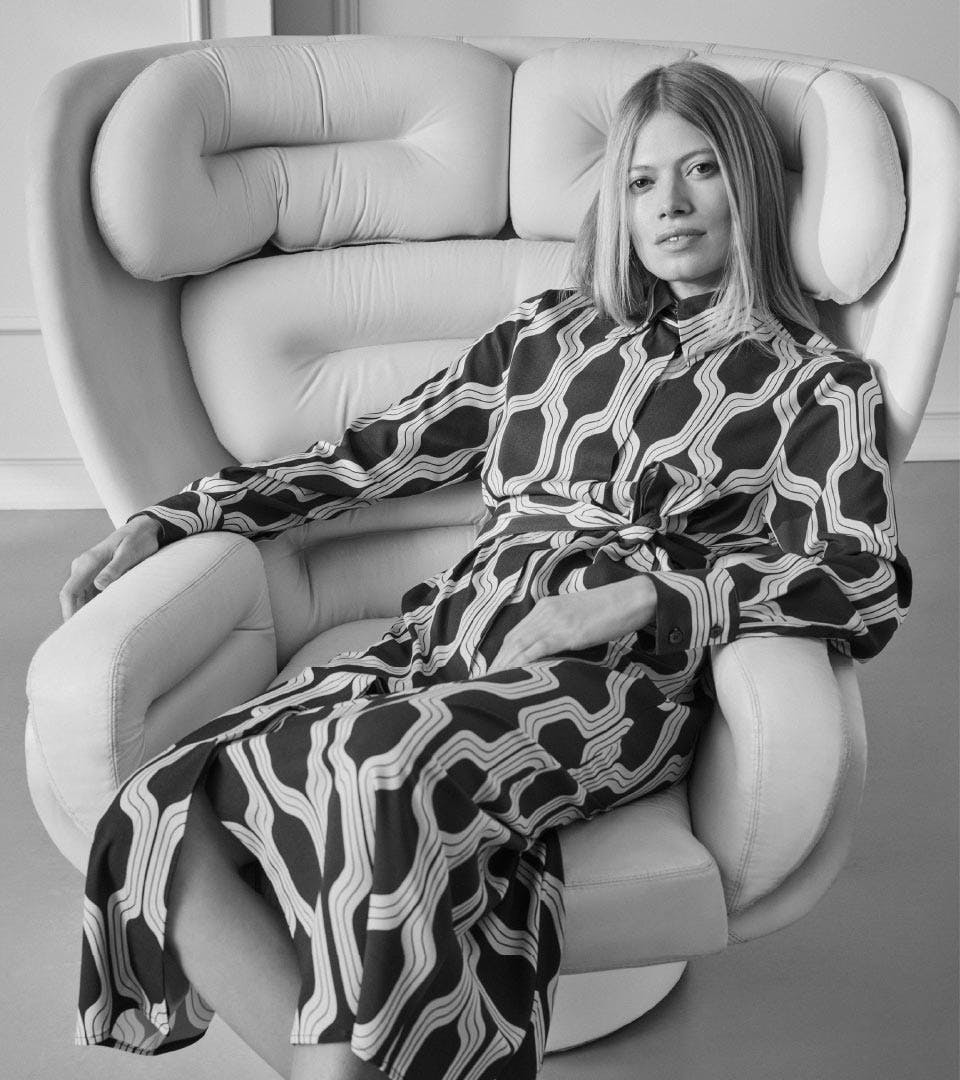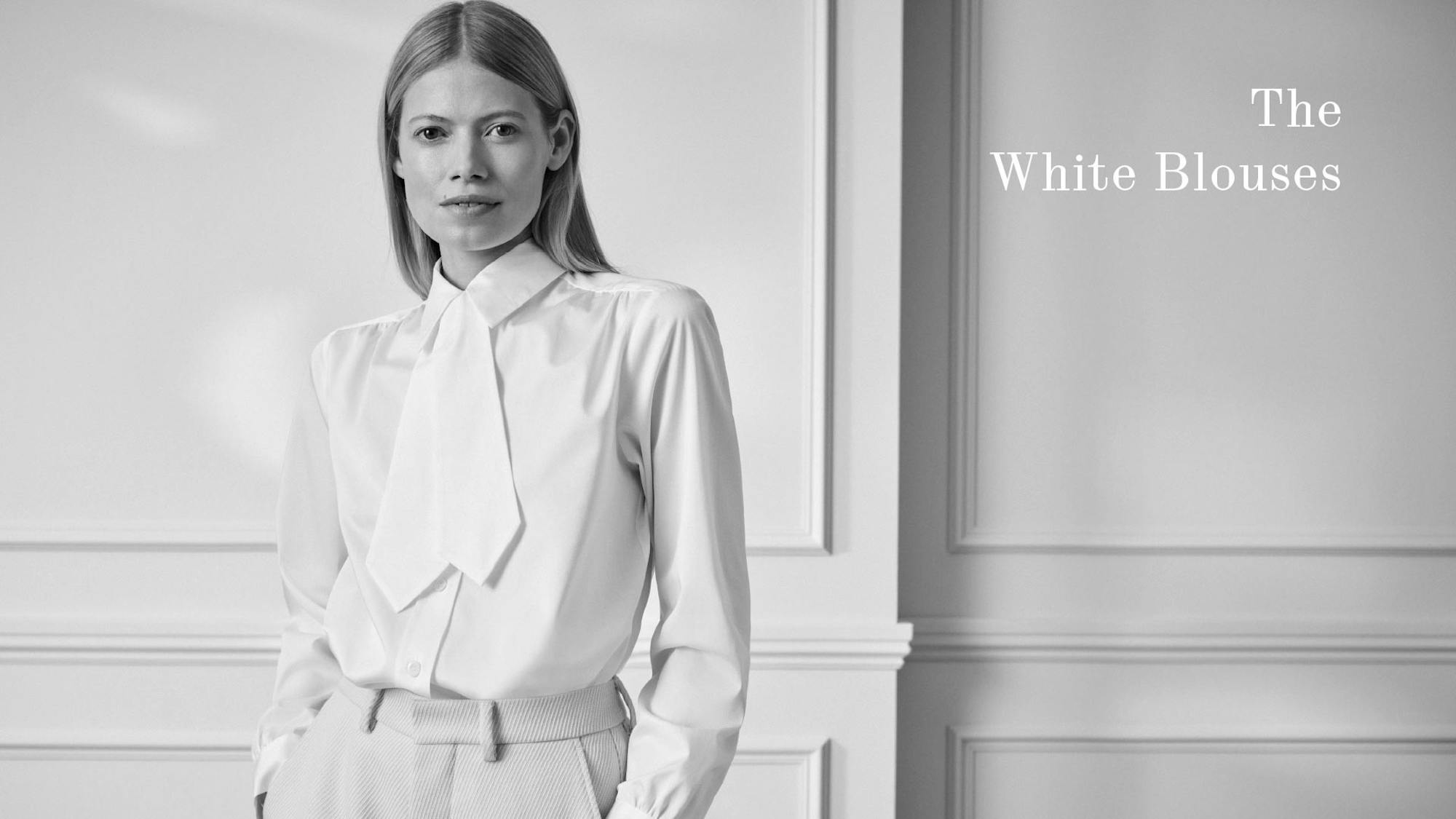 The White Blouses
Brilliant white draws the eye to silhouettes and details. In focus: narrow and overcut shapes, different collar variations, playful ruffles, decorative ruffles and graphic pleated sections. The materials range from poplin to cotton satin and satin to cotton twill.
Shop now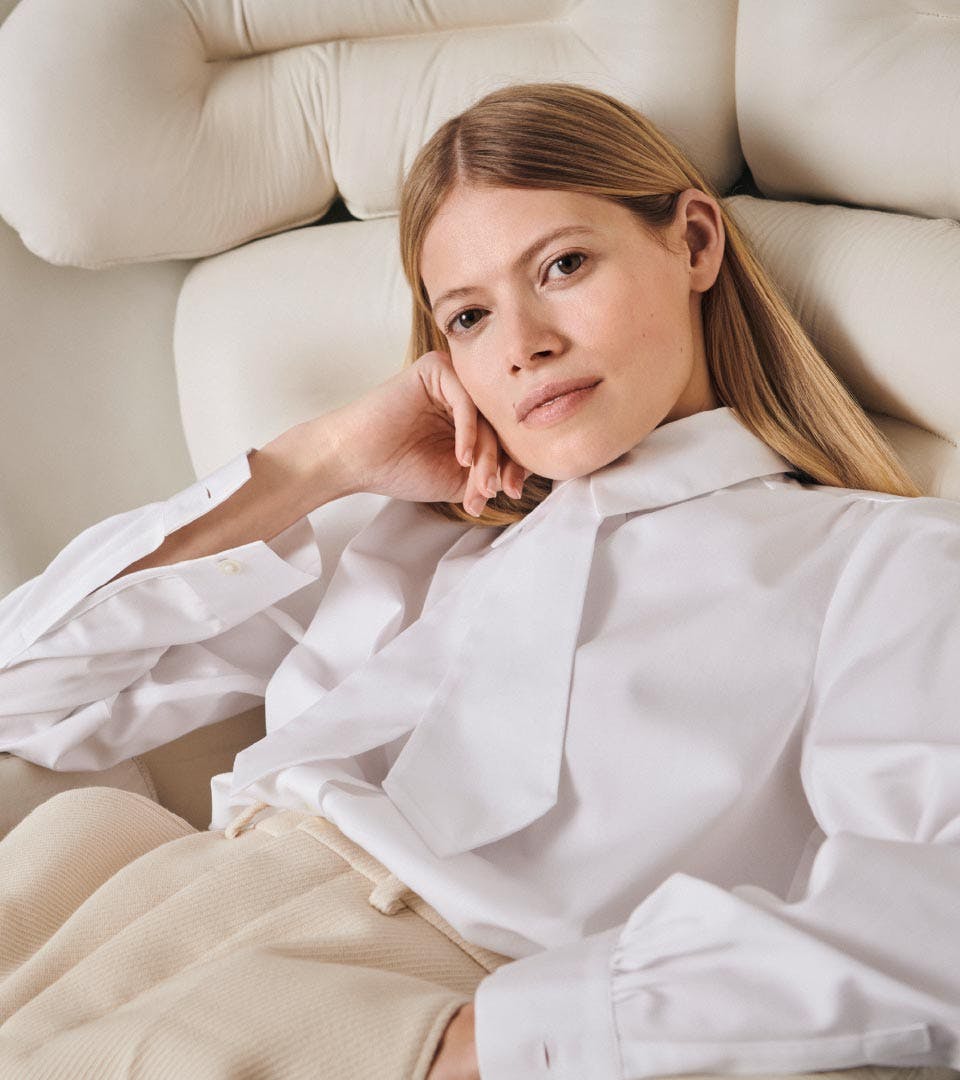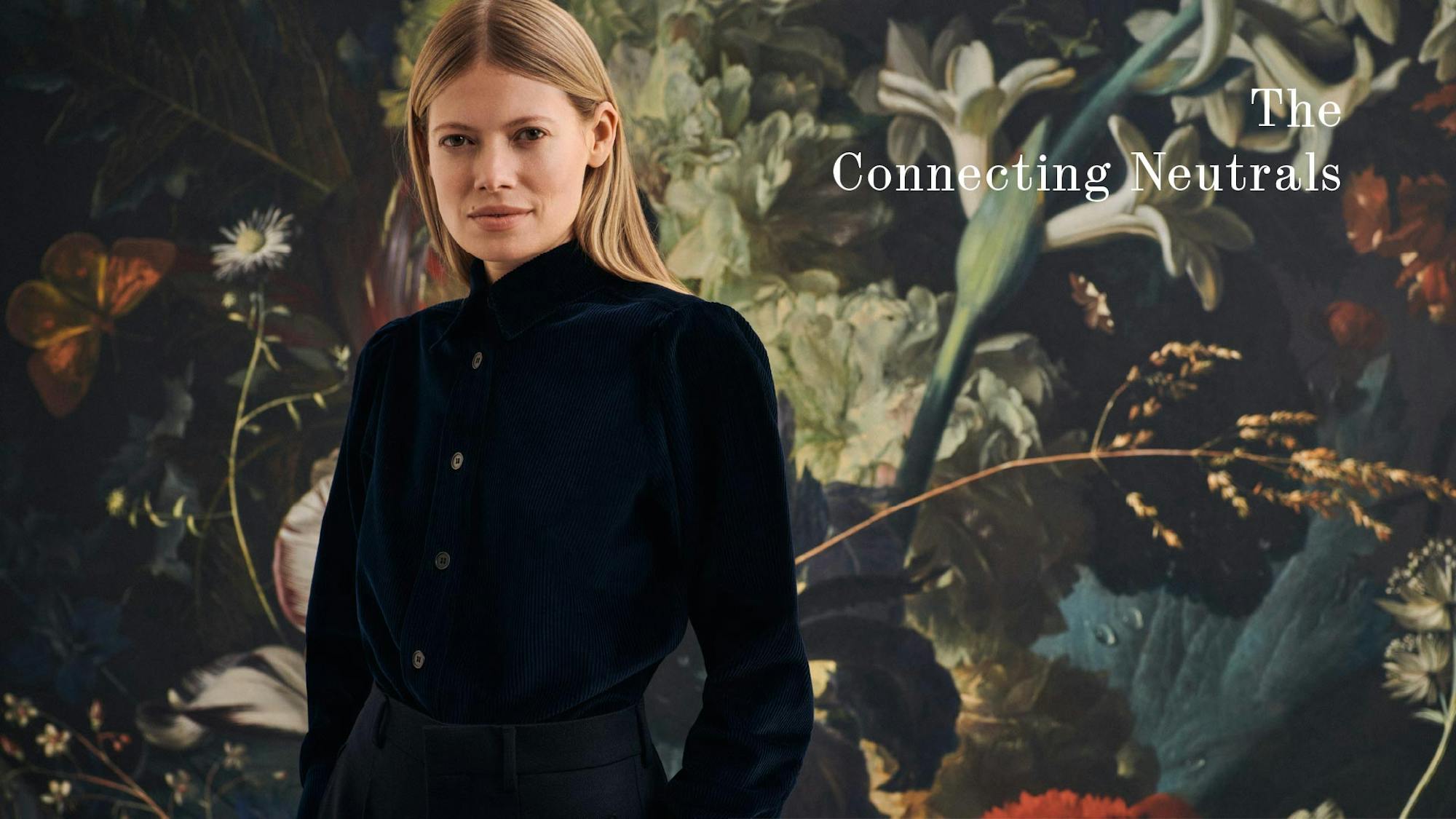 The Connecting Neutrals
An assortment of uncomplicated, modernly implemented items in monochrome colors. Crèpes meet dense poplins and softly softly draping jerseys. The concept is complemented by new denim variations and flowing corduroy qualities. The colors? Neutral colors in all shades.
Shop now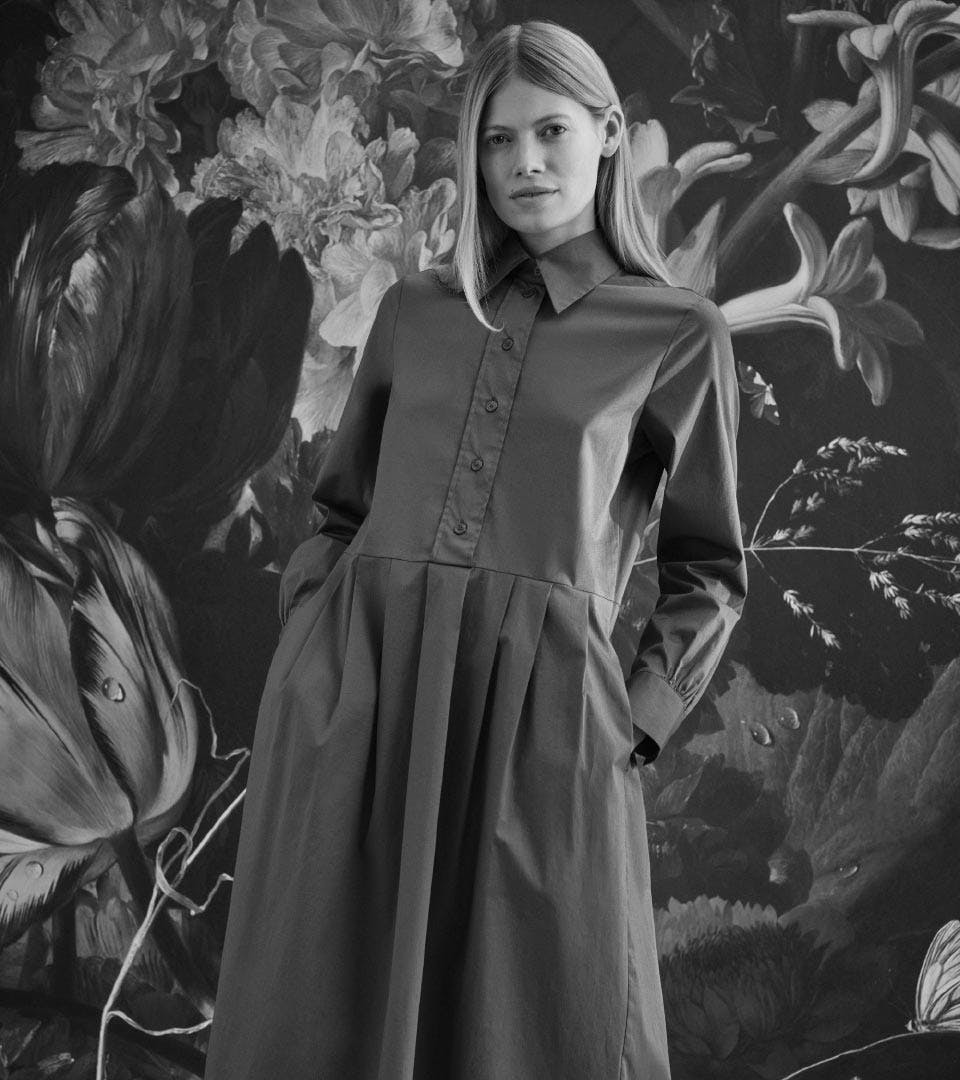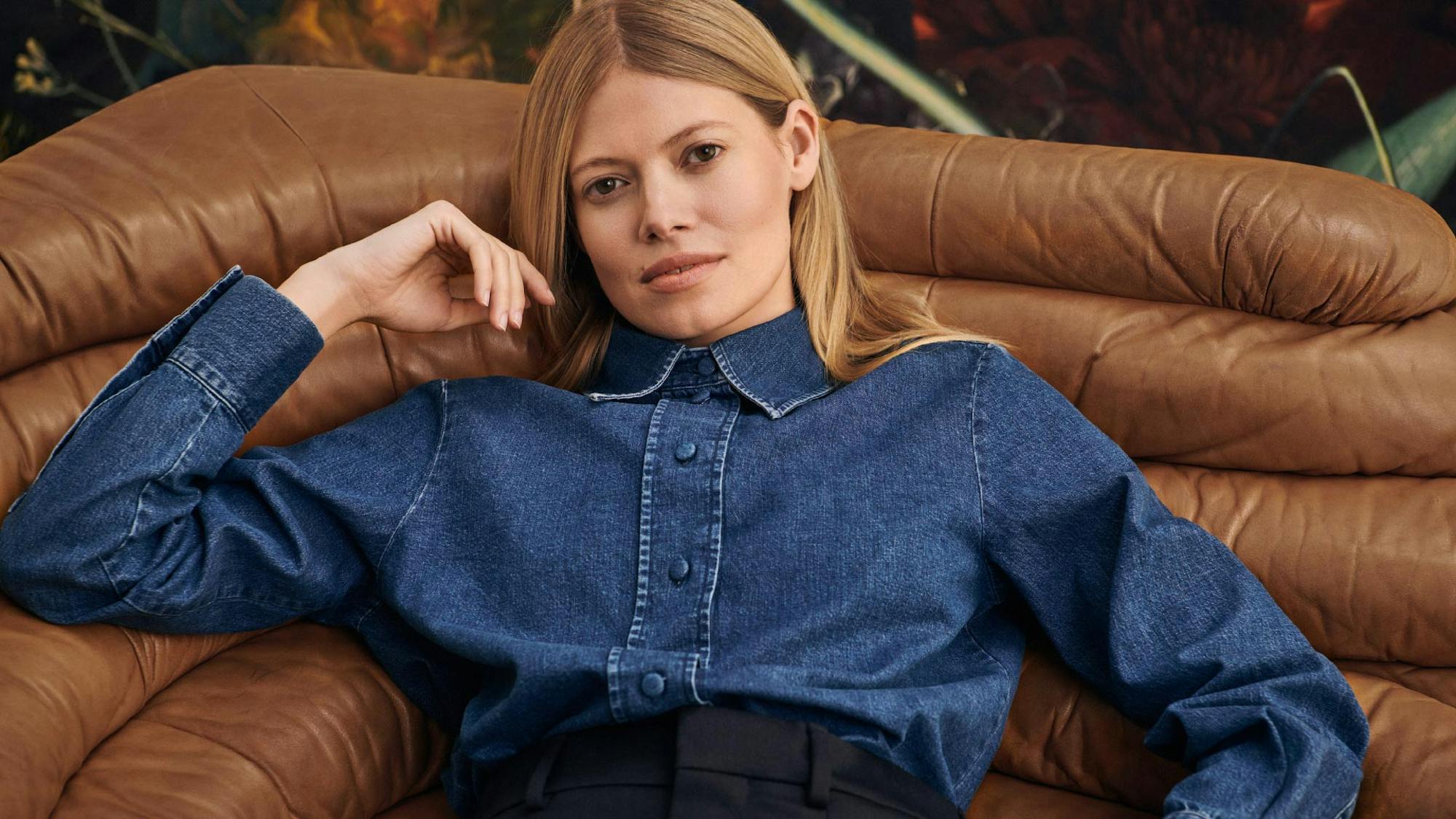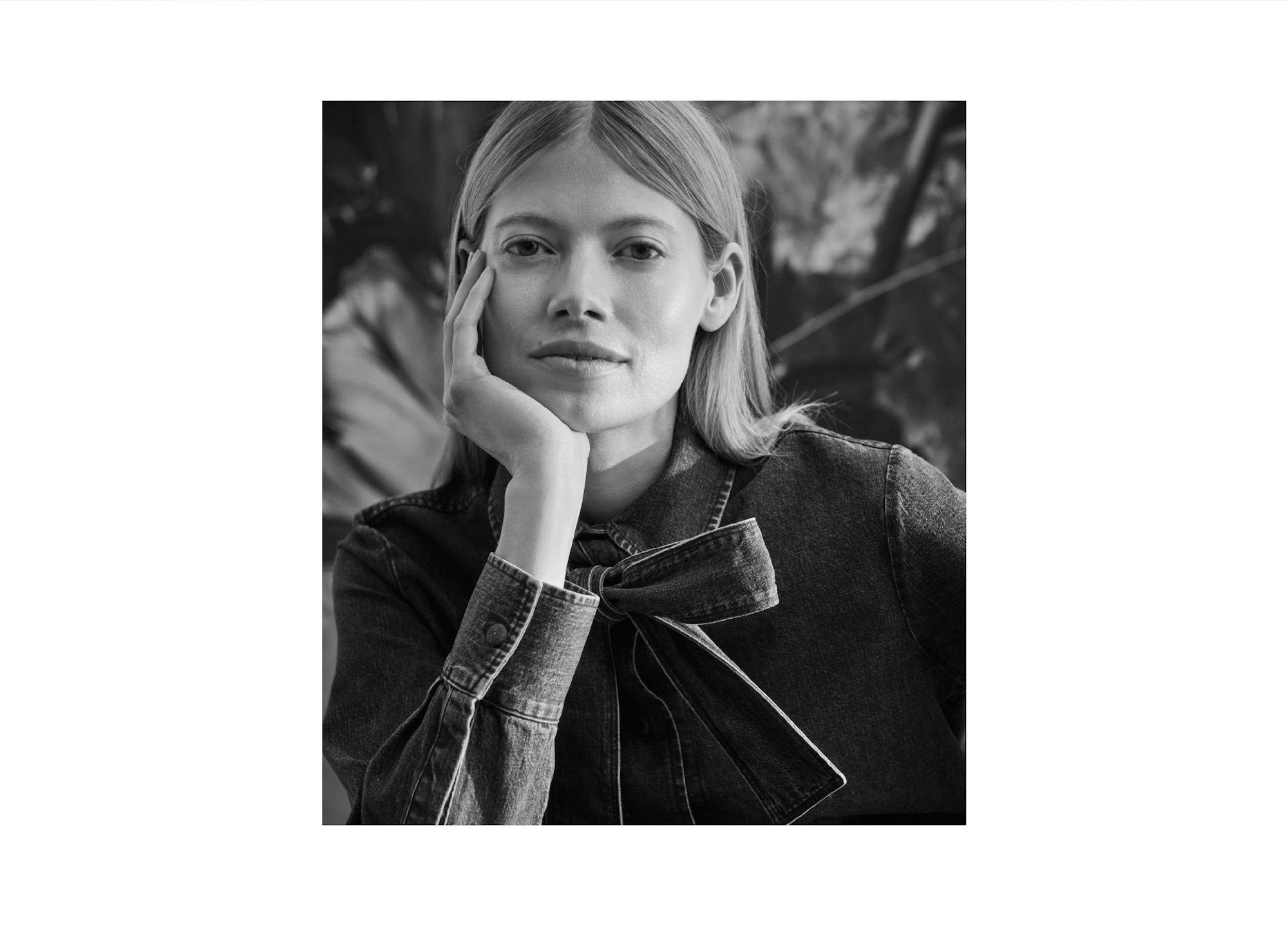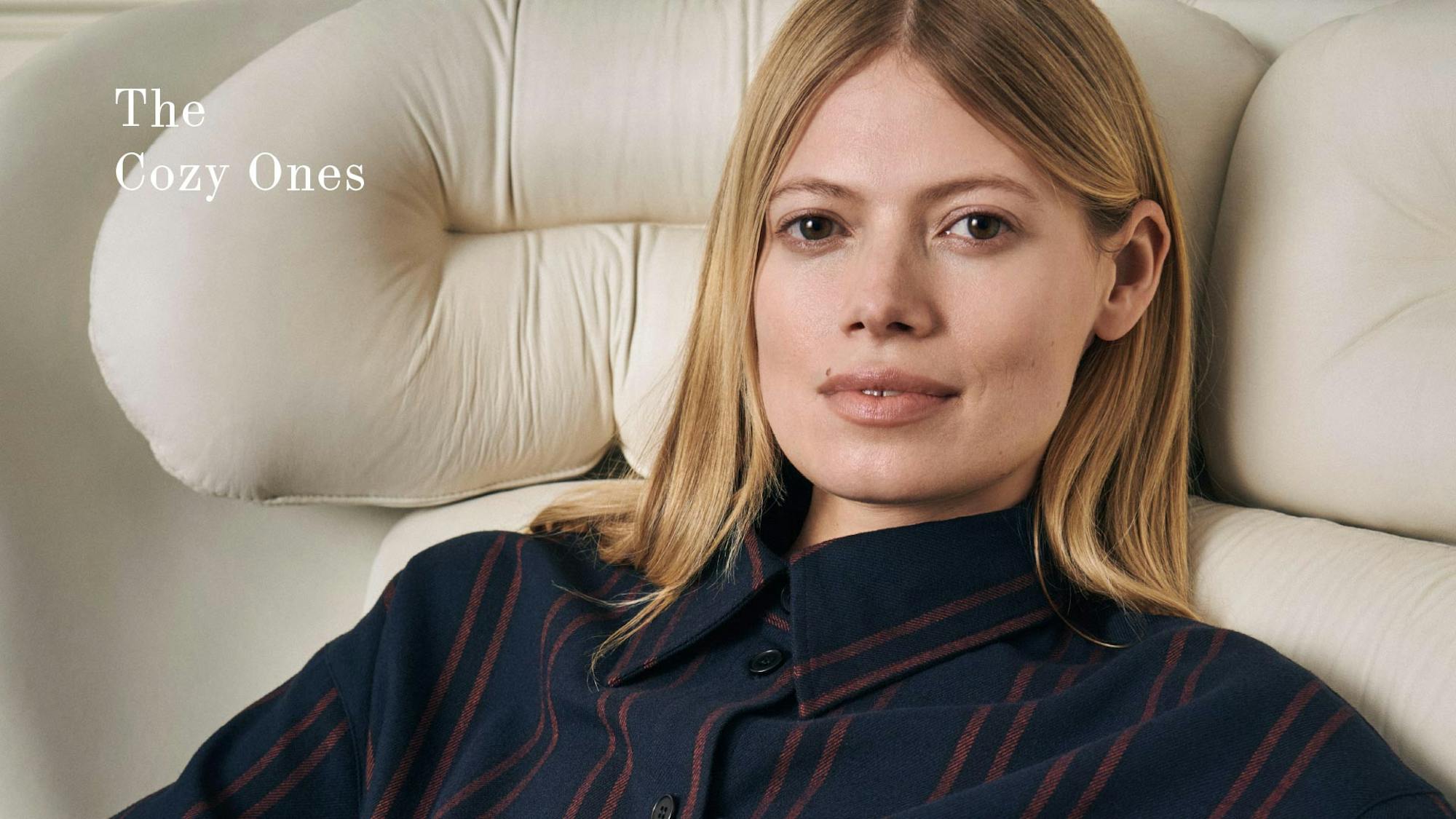 The Cozy Ones
Here the focus is on wool articles in softly converted haptics. This is complemented by cotton flannels with striking stripes or tonal, large checks. New bouclés and tweed looks round off the winter the wintery overall picture.
Shop now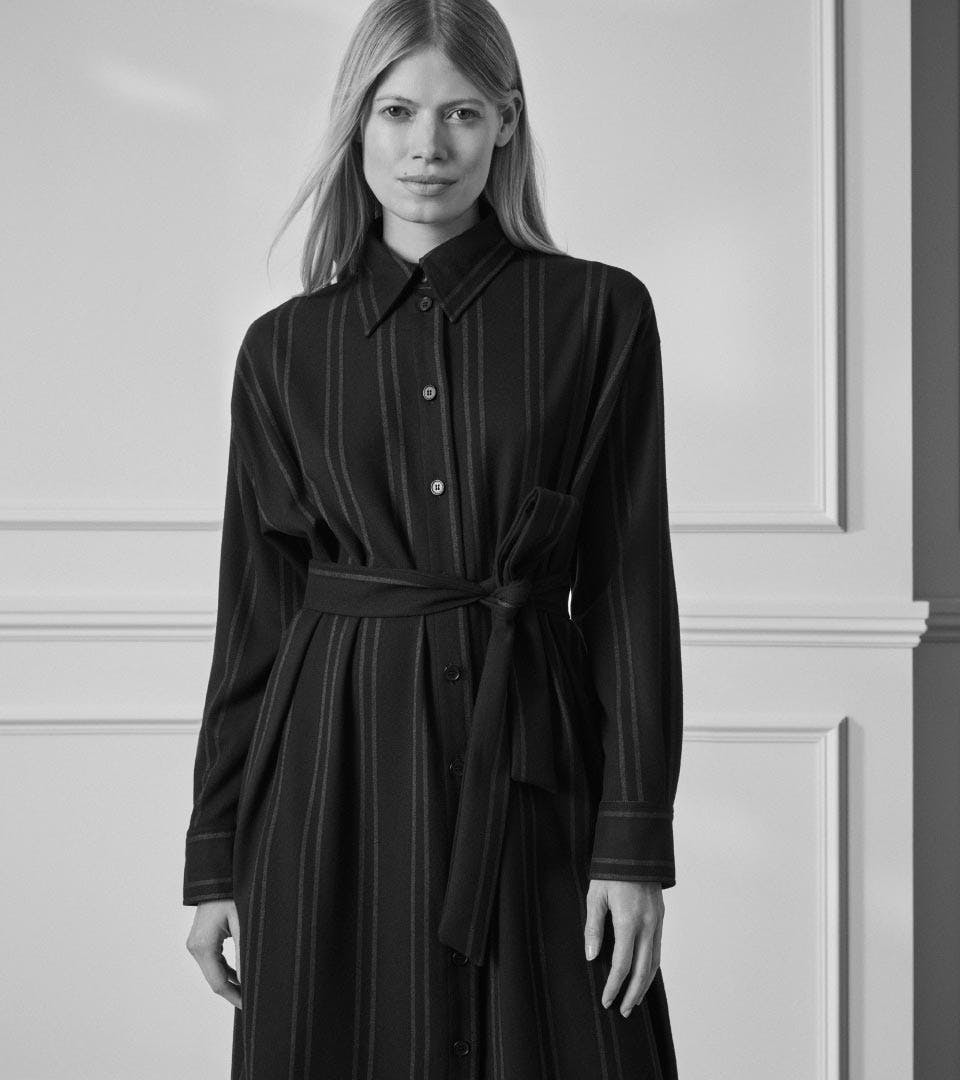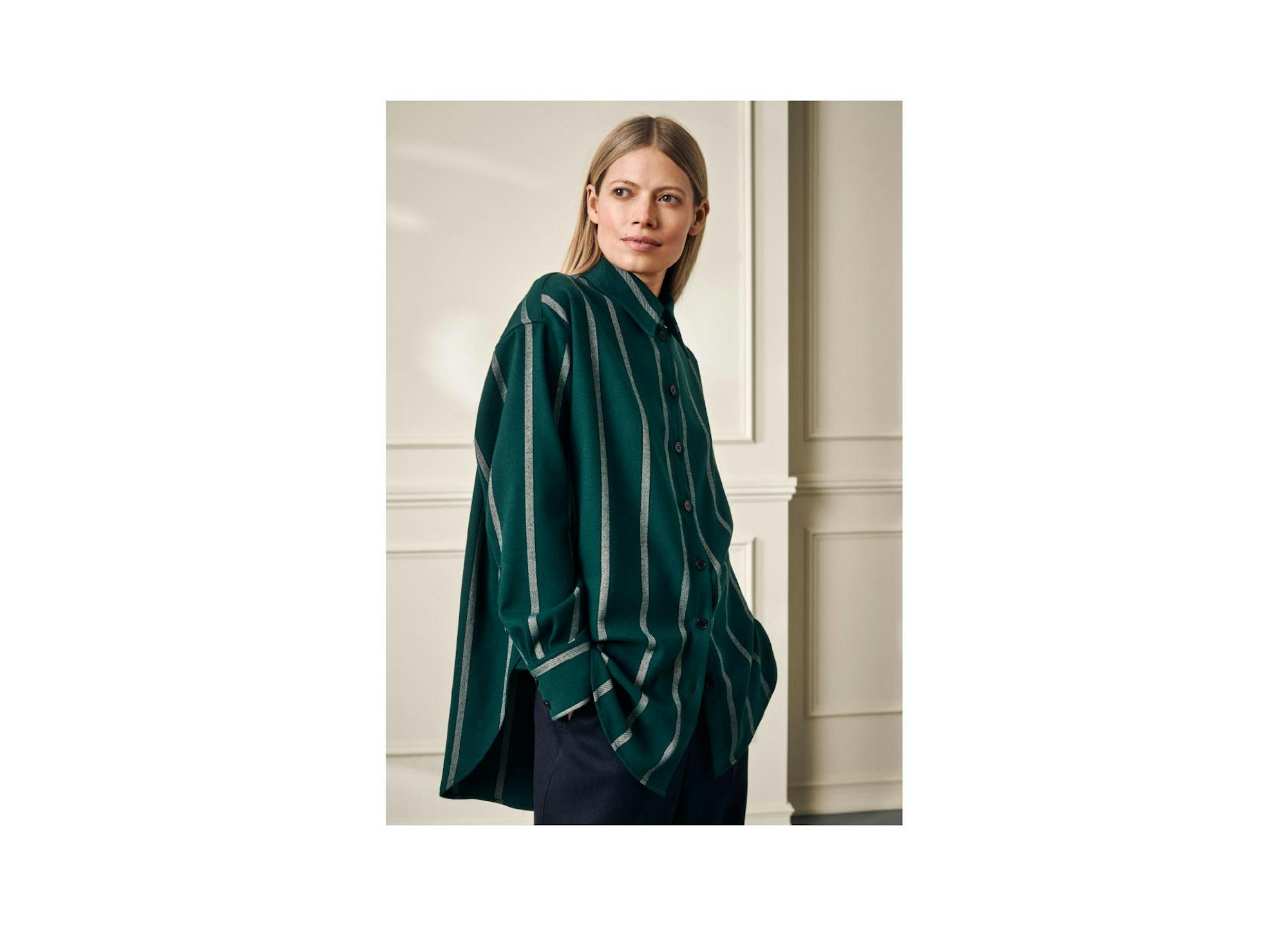 The Knits
Cozy knitwear in modern volumes, lengths and designs reinterpret our popular classics. Whether round-neck, turtle-neck or V-neck - the palette ranges from slender styles, short boxy silhouettes and knitted dresses. and knitted dresses. Fine merino knits contrast with fluffy contrast with fluffy textured yarns, three-dimensional ribbed rib structures and new cable knit patterns. The colors are colors are dominated by wintry neutrals.
Shop now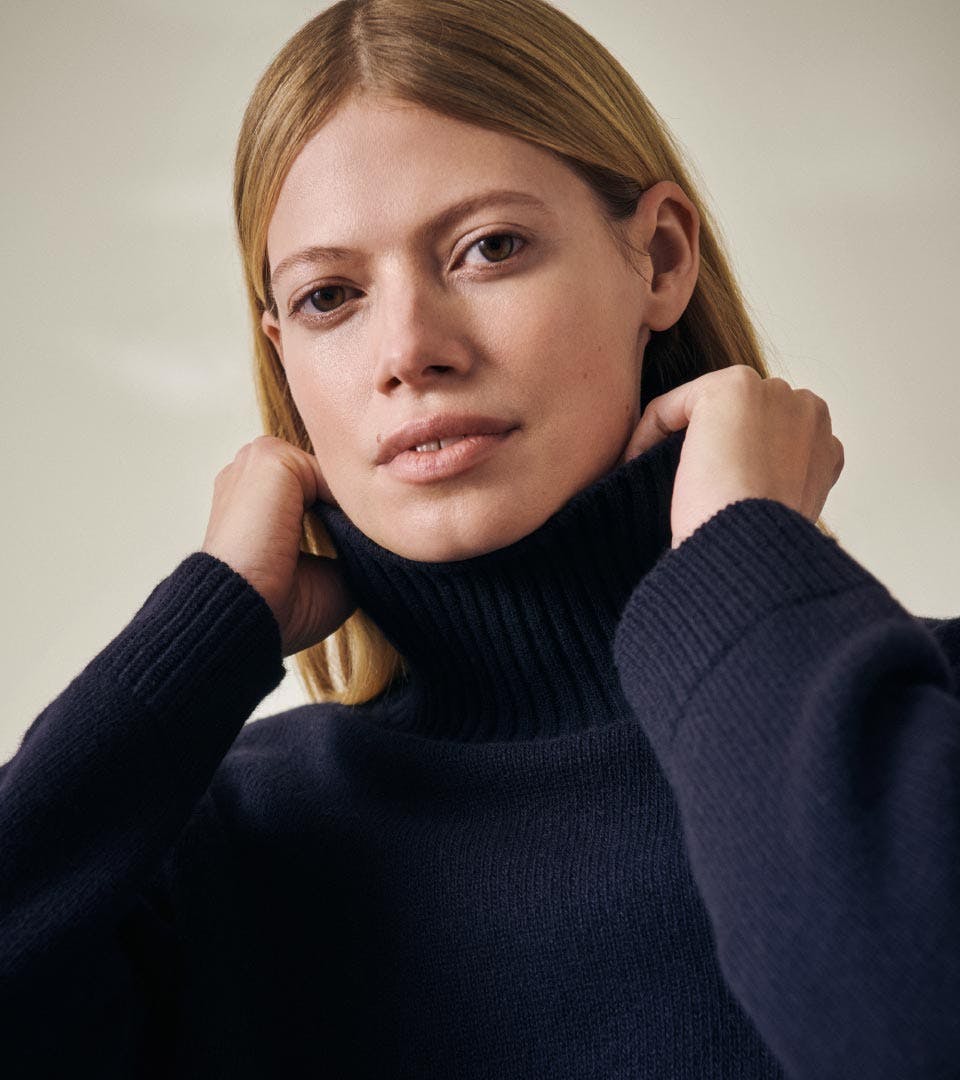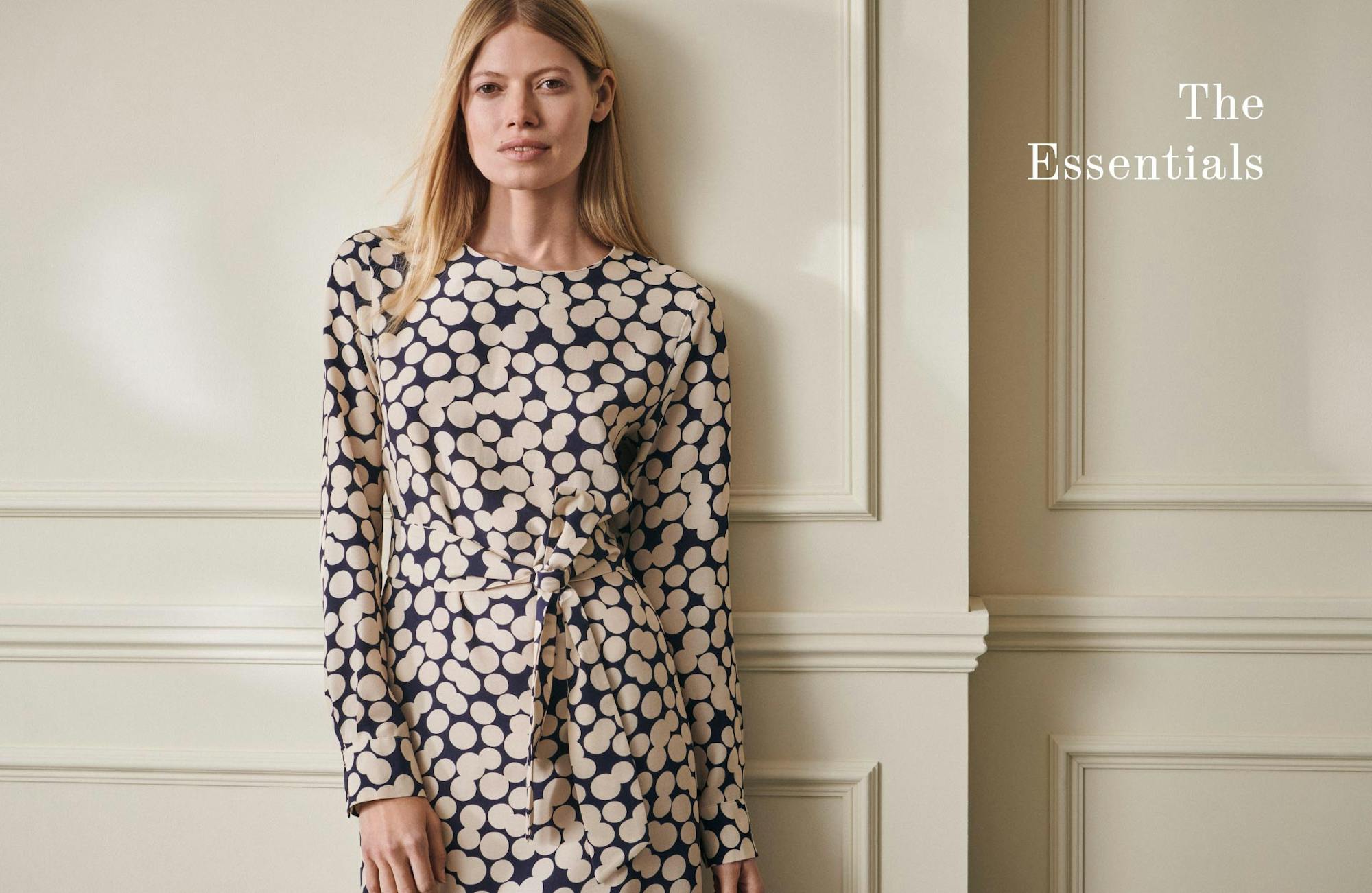 The Essentials
Proven styles, prints and qualities are bundled here, which have become firmly established in the market and thus form a basic element of the collection.
Shop now