How to measure yourself
For the correct dimensioning of your fit you need a measuring tape. Take care to determine your values as accurately as possible for each measurement. The most important information for an optimal fit are the collar size, the chest circumference and the waist size.
The Collar
Place the tape measure underneath your larynx around your neck. To ensure that the collar does not fit too tightly later on, there should be room for a finger width between the neck and measuring tape.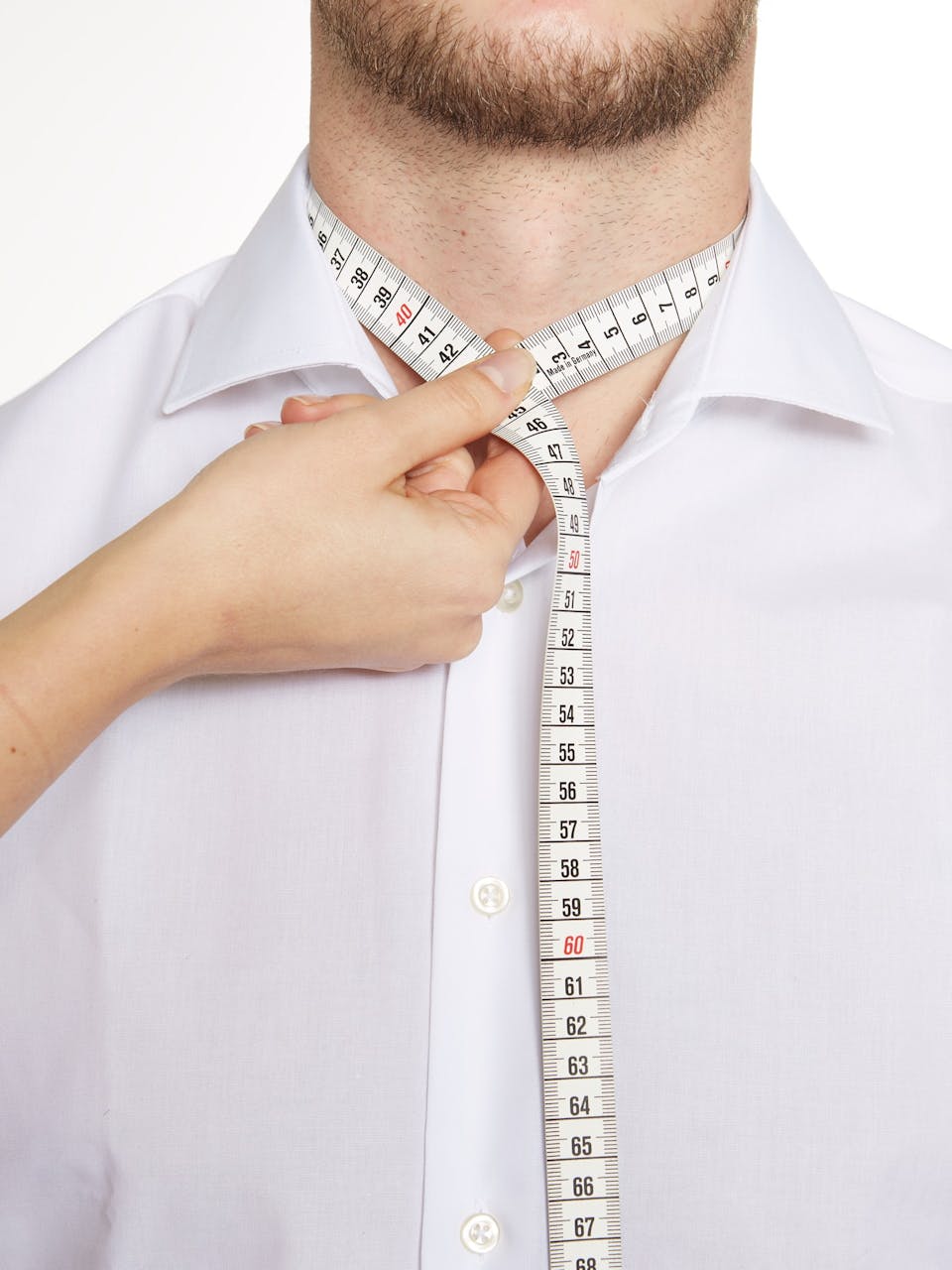 The Chest
Place the tape measure centrally in front of the chest, approx. 2 cm below the armpit, so that the strongest part of the chest is measured when the upper part of the body is folded down. Make sure that the tape measure on the back is horizontal and does not sag. The index finger should still find room between the band and body.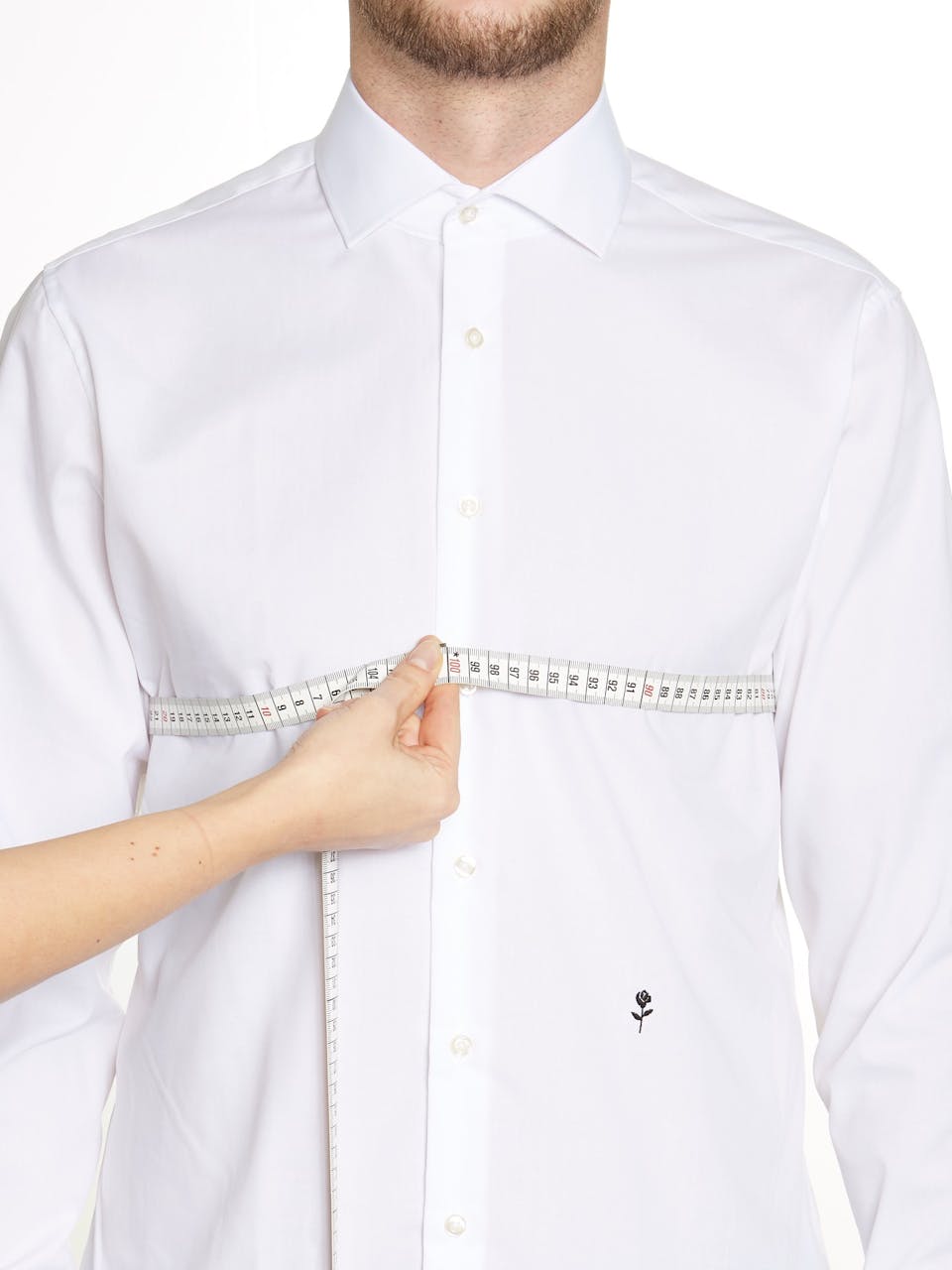 The Waist
Place the tape measure around your body at the level of your belly button. It must be close to the waist, but should not be held too tight or loose. Here, too, it is important to include the index finger between the tape measure and the body.