Seidensticker's 2023 Autumn/Winter Collection is based on shifting perspectives and lifestyles that inspire us to reconsider not only how we interact but also our approach to fashion. Consumption and sustainability? No longer mutually exclusive. Resources? Minimally used. Our focus? Homed in on what matters. We celebrate special moments, think carefully about consumption and value quality.
Our latest style captures the many facets of masculine appeal. Graphic designs and classic colours partner with decorative prints and vibrant shades. We focus our attention on the perfect fit as well as exquisitely crafted details and pieces. Sartorial expertise meets modern lifestyle.
For us, honouring tradition is just as important as visionary thinking and actively shaping our future. That's why we take careful note of current trends and use these to inspire new ideas and concepts. The result? Perfectly balanced collections that marry aesthetics with comfort and suit any occasion. Our garments are tailored to today's discerning man, who doesn't see 'dressy' and 'relaxed', 'smart' and 'casual' as contradictions, but as contemporary definitions of style.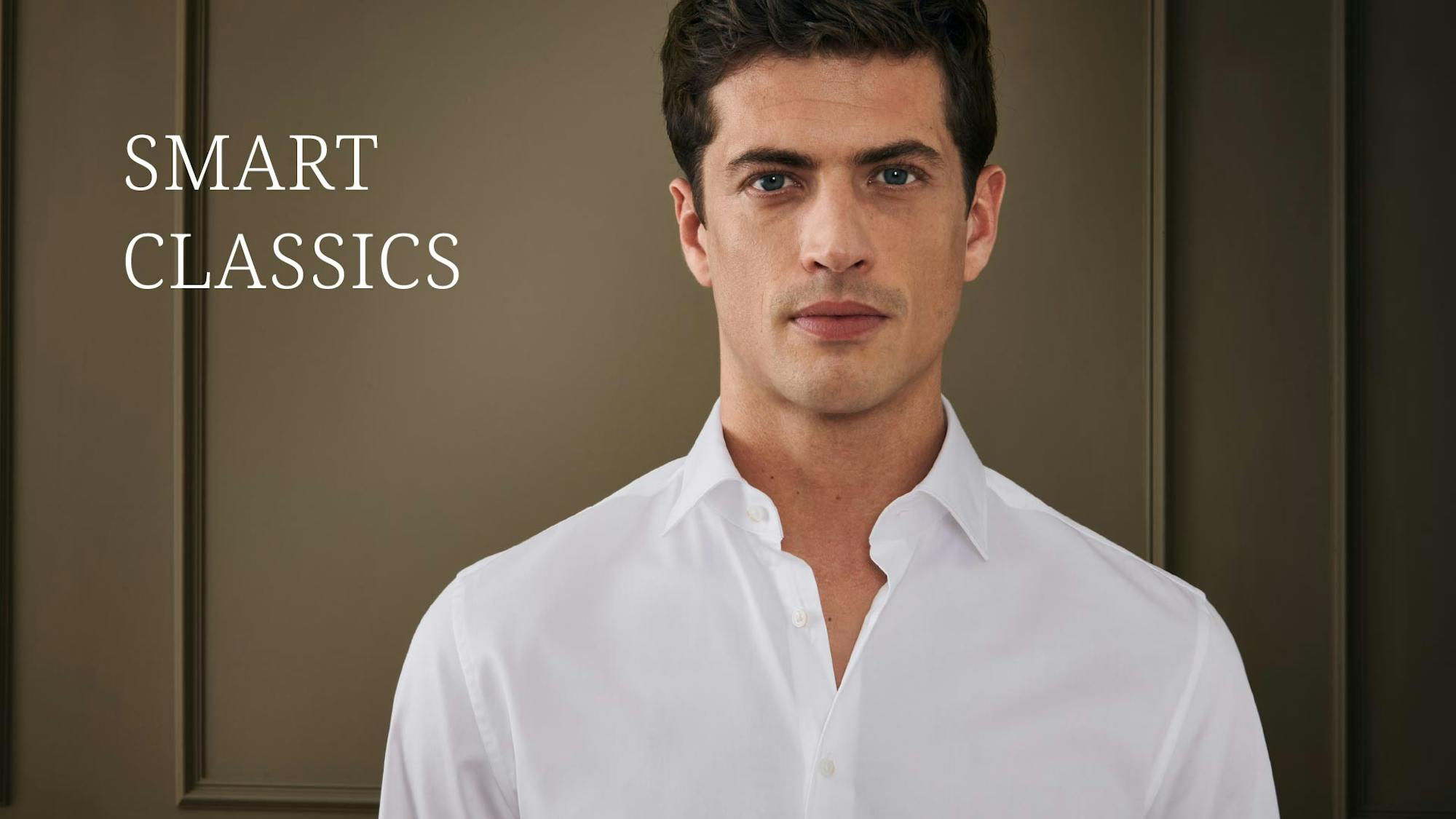 Smart Classics
Classic styles, premium quality, subtle details: our Smart Classics are now even more versatile. As well as plain colours, the focus is on timeless stripes and subtle checks. Our materials range from fine-threaded fabrics to three-dimensional structures.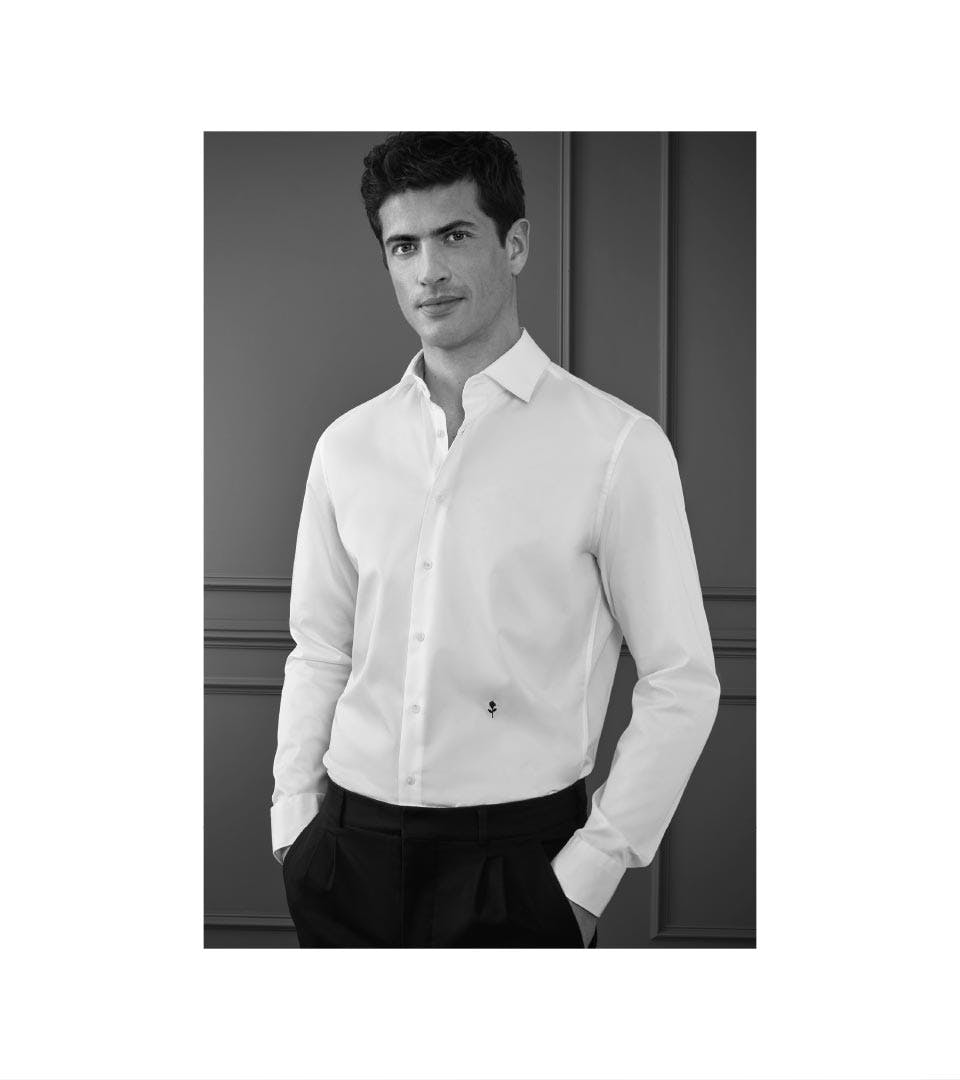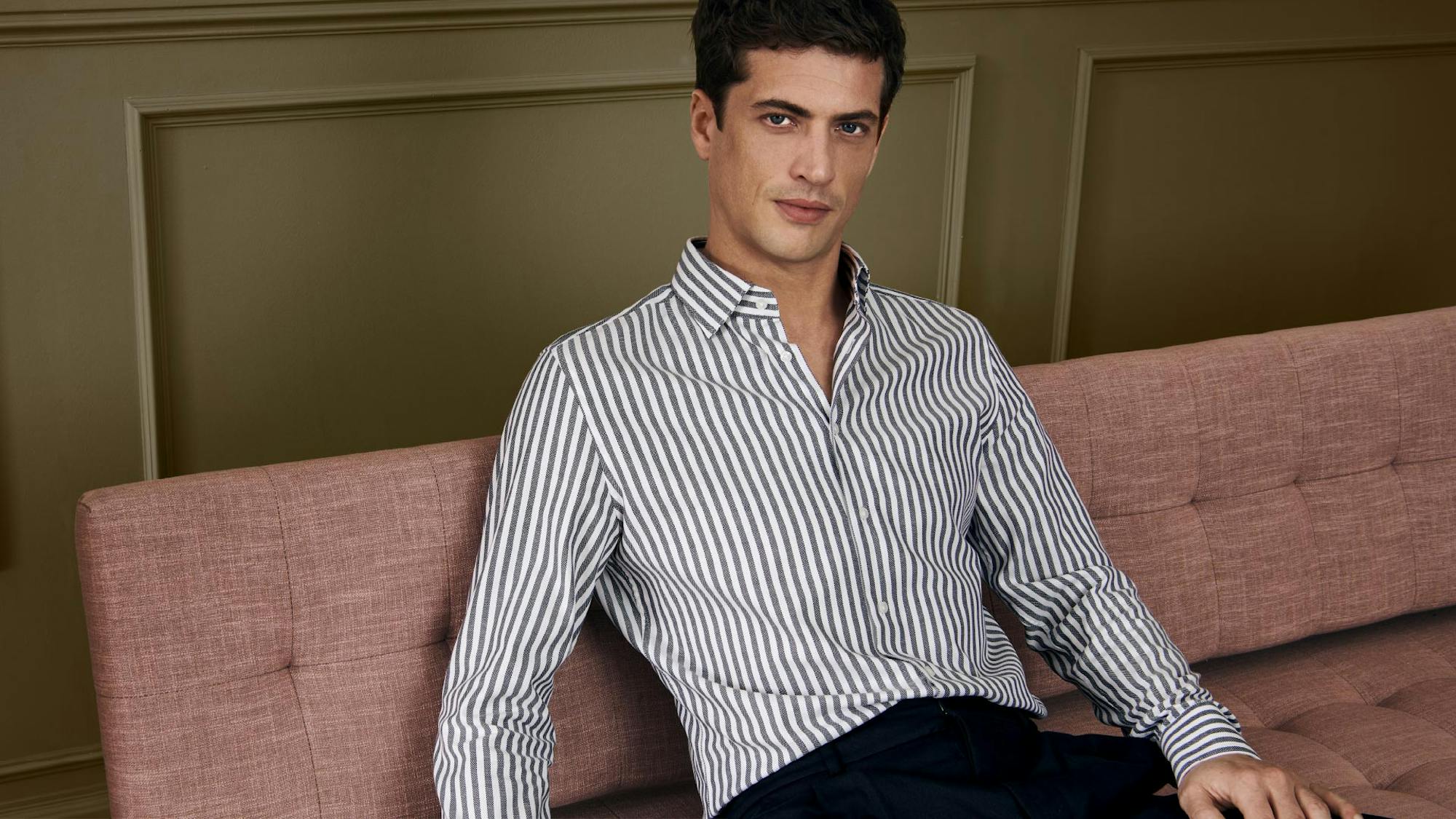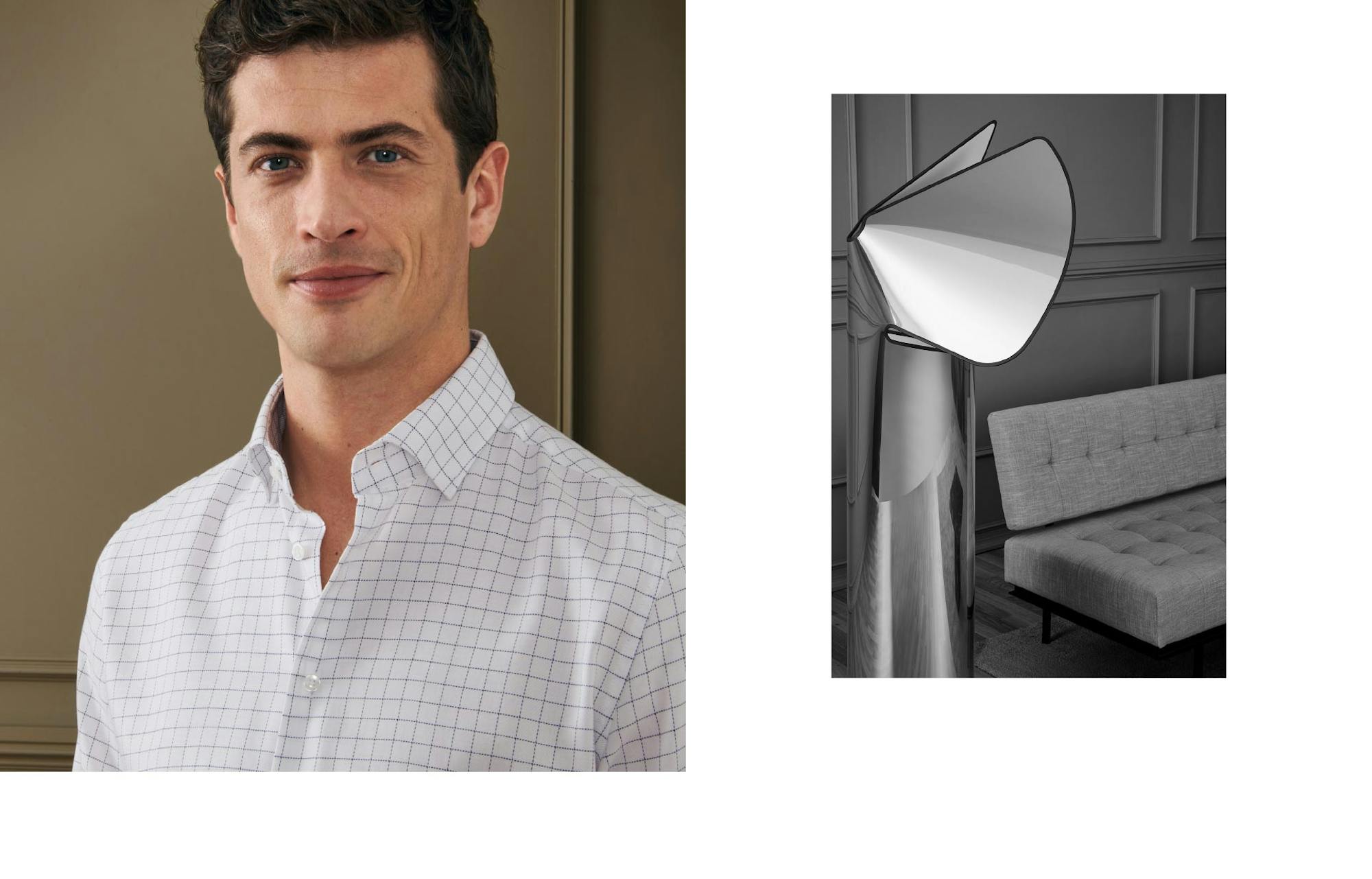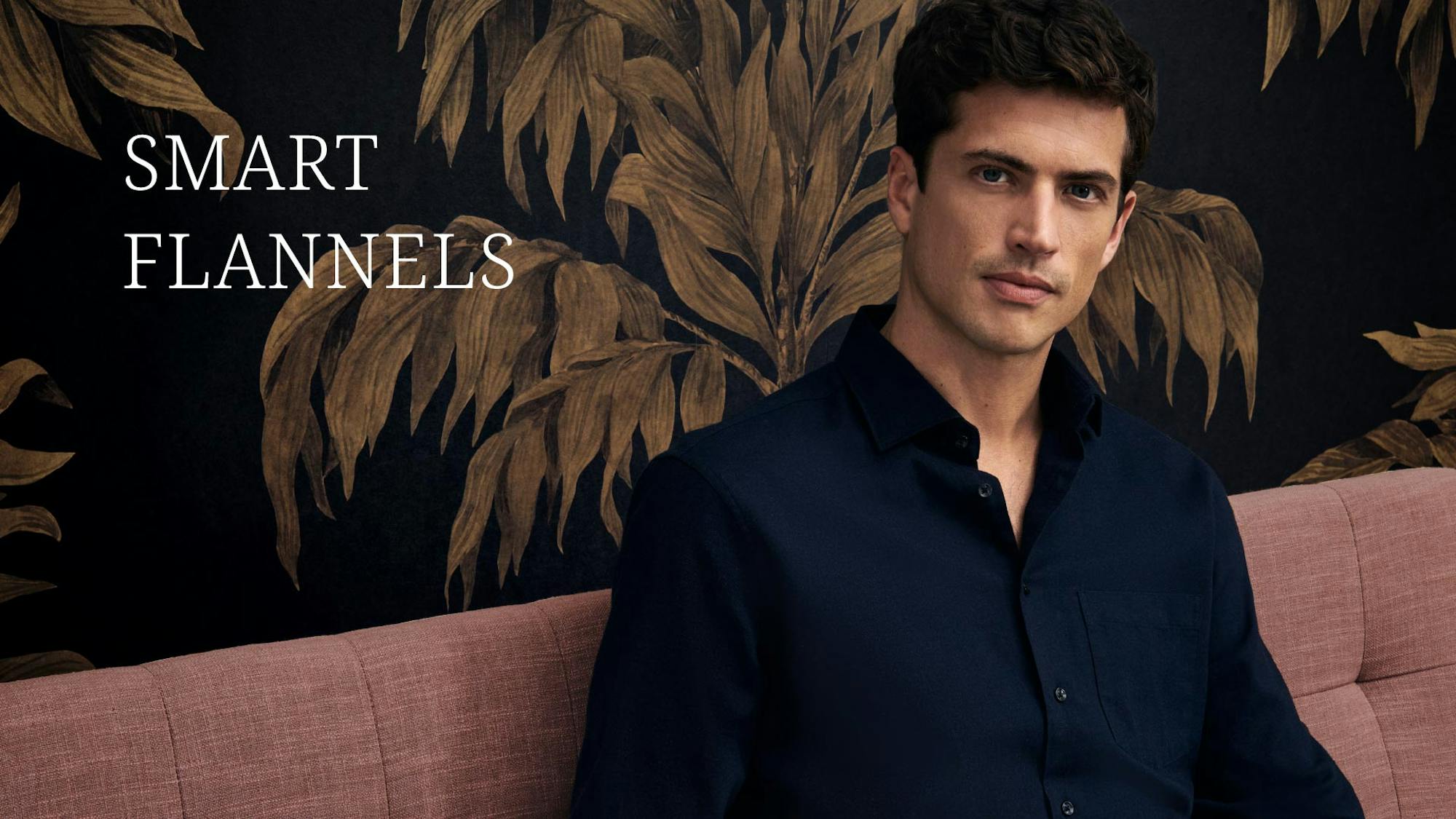 Smart Flannels
Our flannel collection can be summed up in one word: cosy. Winter designs feature high-quality finishing, plain colours, textile blends as well as the soft feel of brushed flannel. Subtle checks and stripes take their place alongside large plaid patterns, while graphic tie prints appear next to decorative paisley motifs.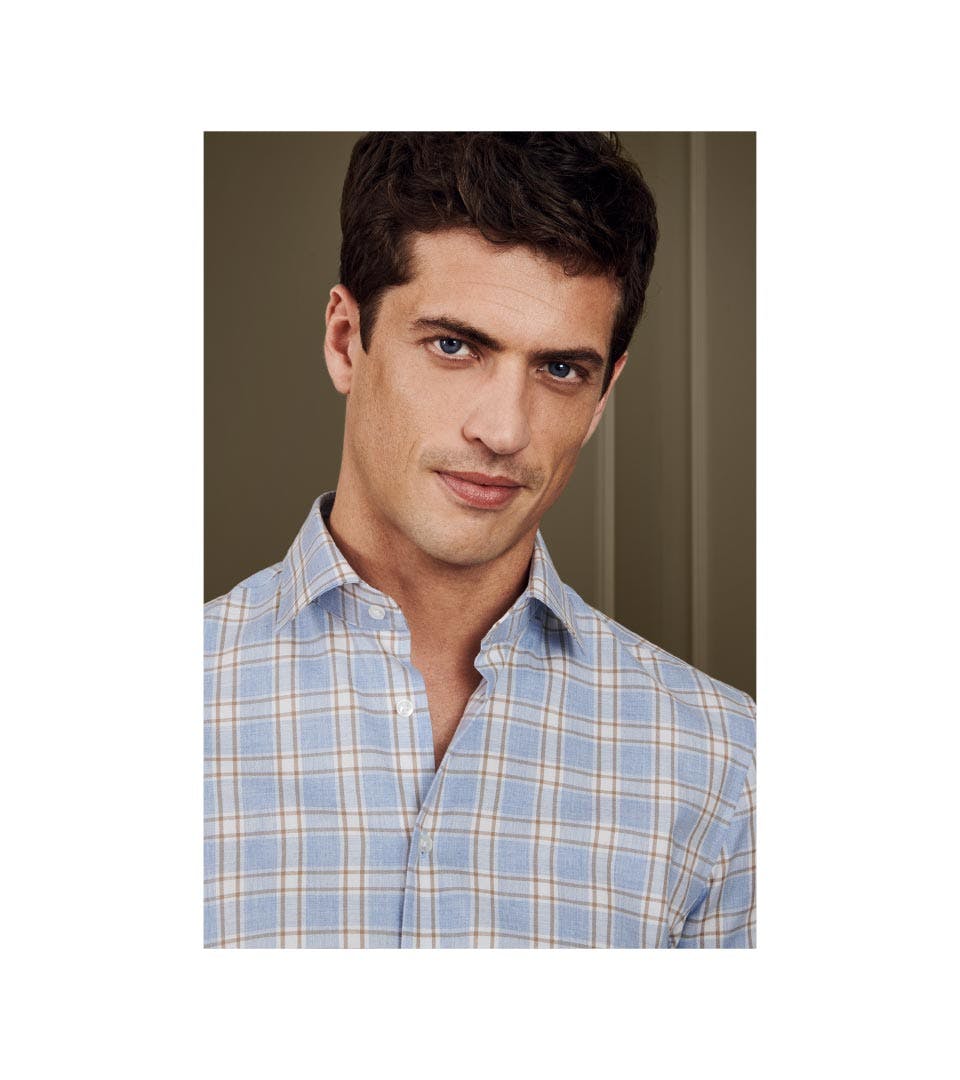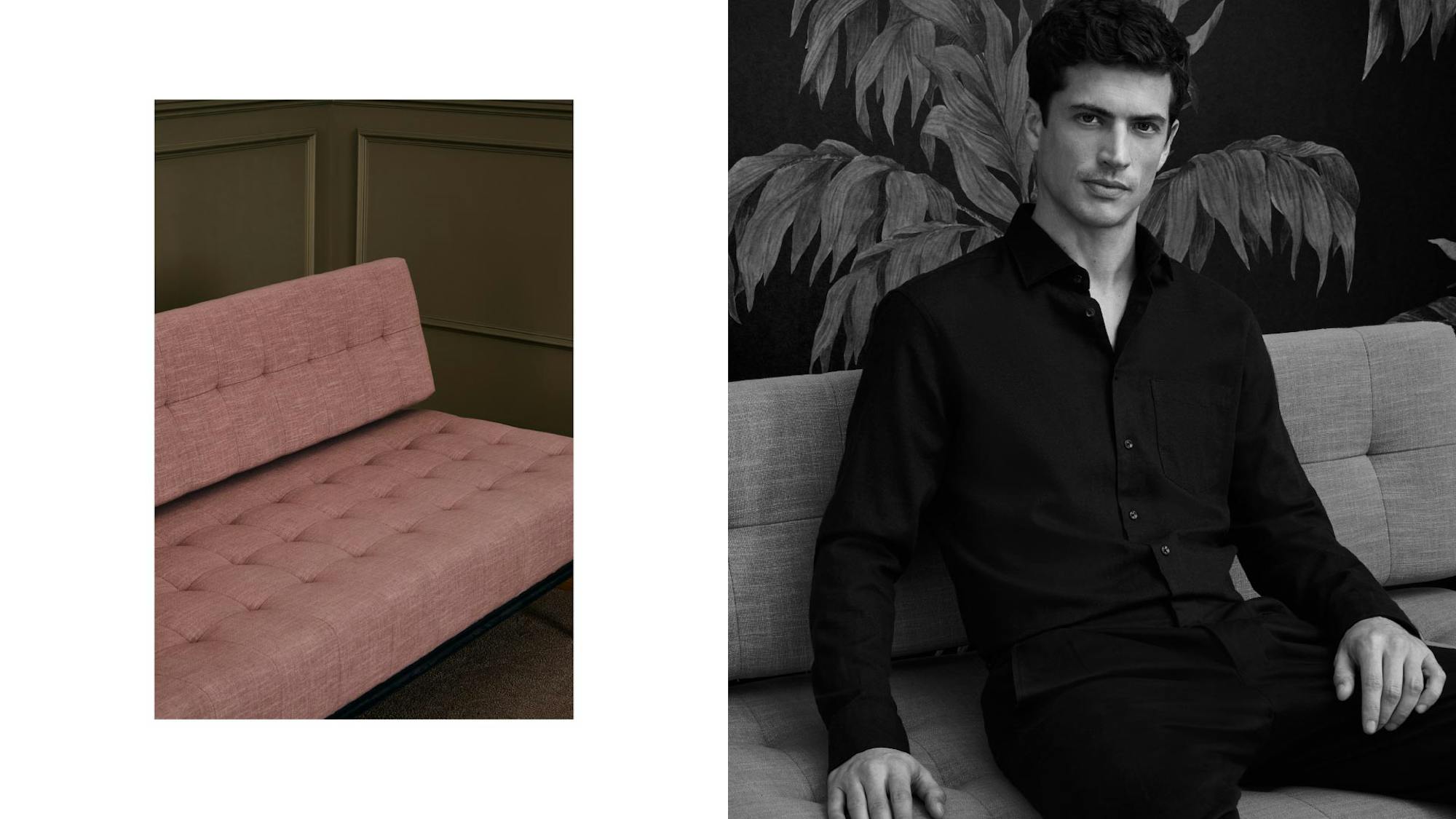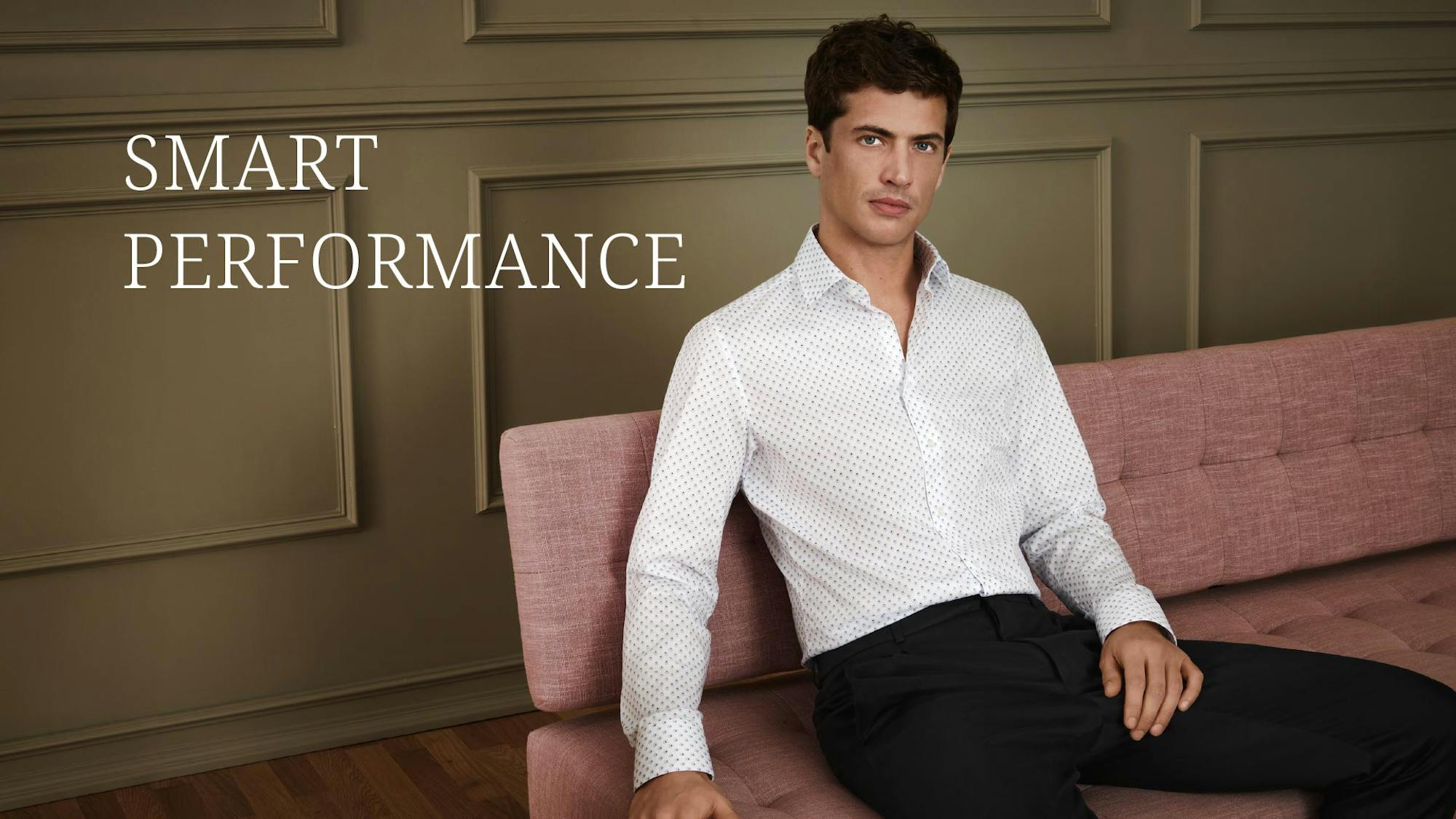 Smart Performance
Performance fabrics are a perfect fit for modern, active lifestyles. Whether it's easy care, breathable, non-iron or added stretch, functional features offer greater comfort. Here they are paired with timeless colours, plain fabric blends, classic designs and subtle prints. Smart jerseys complete our performance range.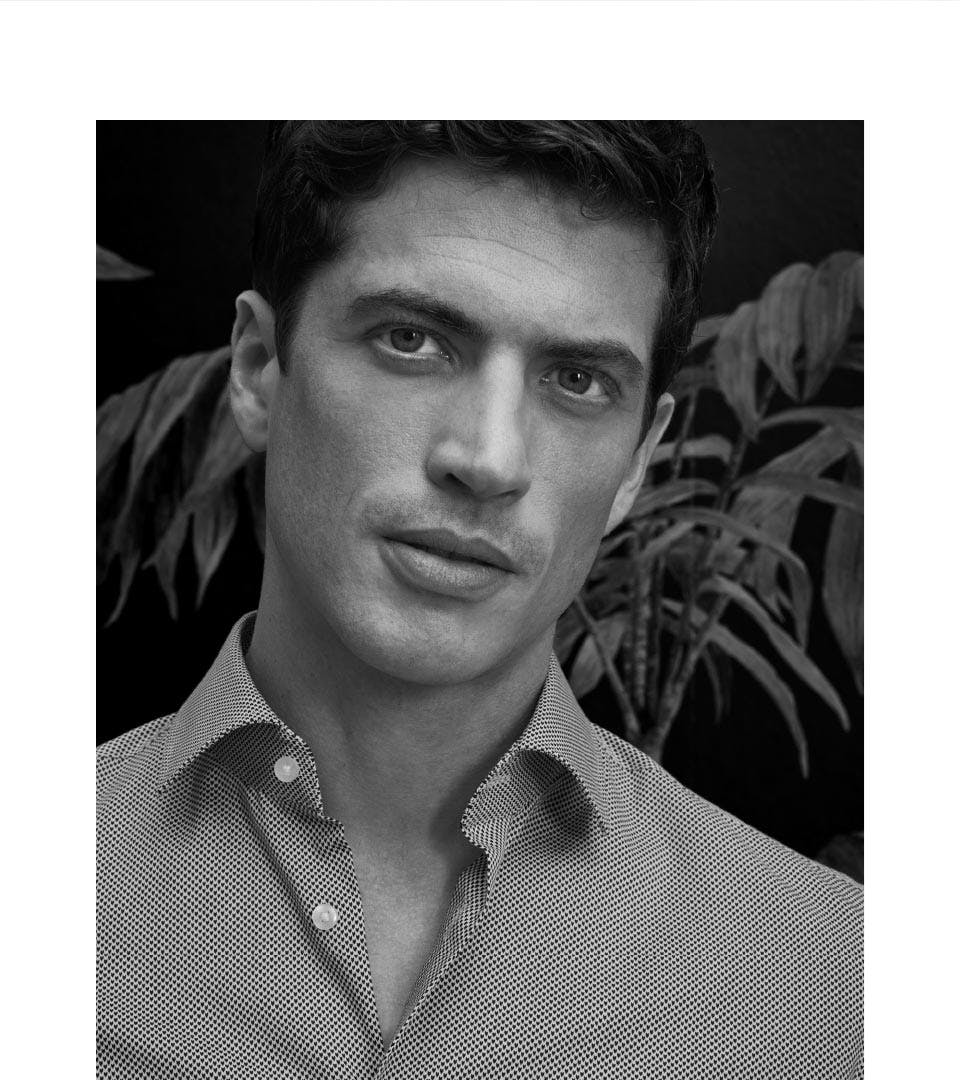 Smart Essentials
Smart style with new versatility. Including the usual timeless elements, such as poplin, pinstripe and twill, that put highcontrast features, all-over print motifs and vibrant colours centre stage. Graphic checks meet small geometric patterns, delicate millefleurs and opulent paisleys.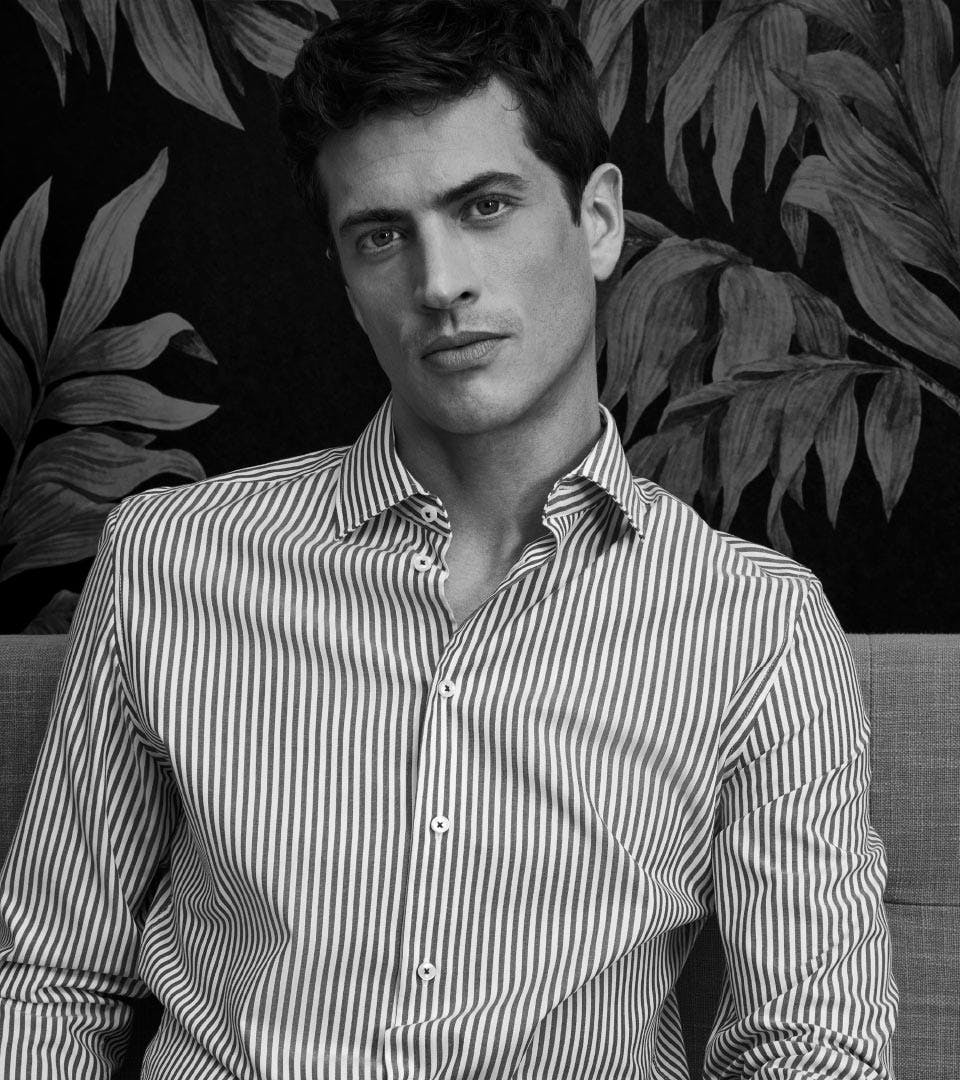 Smart Knit
Classic knits crafted from extra fine merino wool and Pima cotton herald the start of winter. Our range includes round-neck sweaters, roll-necks, quarter-zip designs and knit jackets. Our classic piqué polo shirt featuring an embroidered Seidensticker rose is a must-have.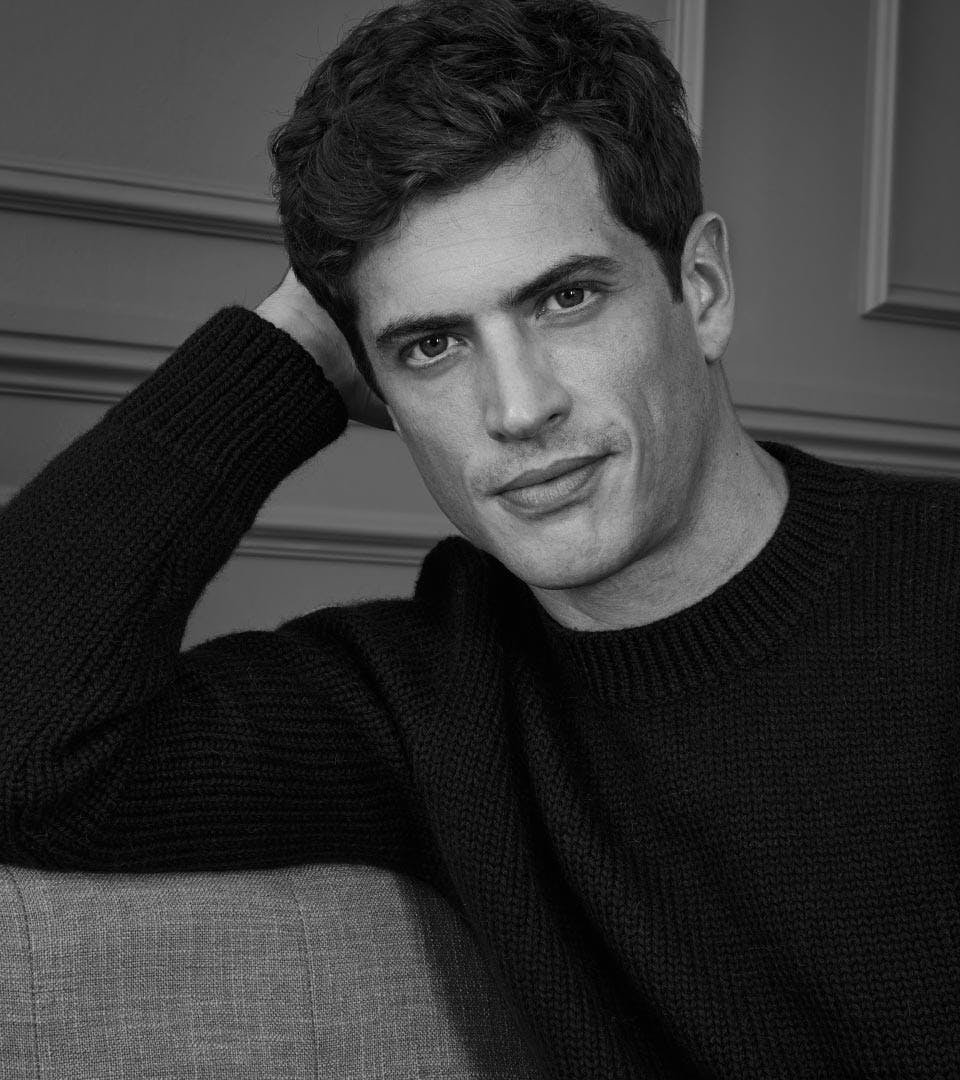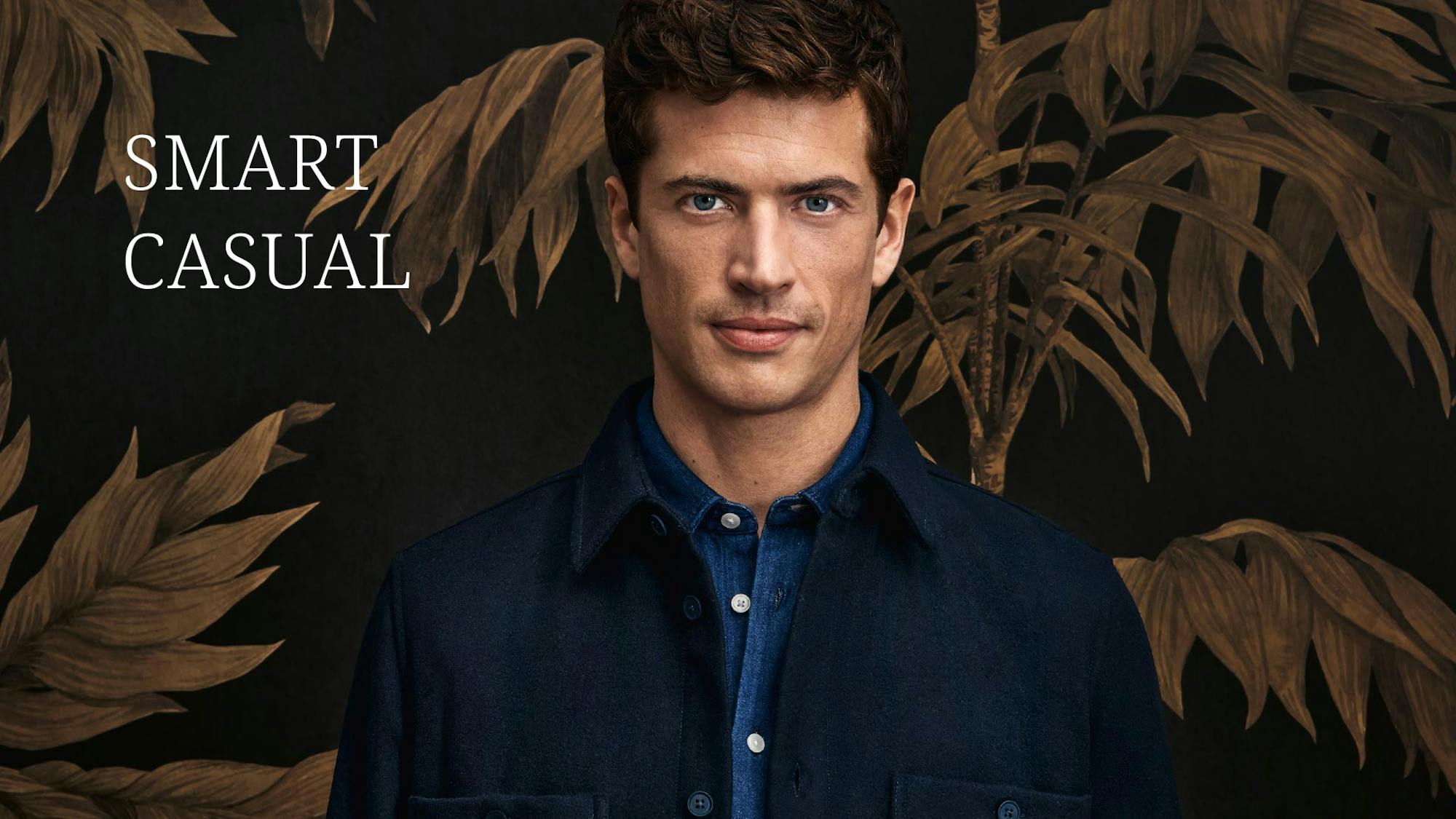 Smart Casual
Casual everyday looks: smooth twill, Oxford and denim shirts dominate alongside soft-wash button-downs. Checks, minimal patterns and stripes complete our winter styles. Overshirts are essential to every wardrobe.
Our portfolio includes modern shirt jackets and deconstructed blazers with sewn-on pockets. New chino styles complete the look. Knits and jerseys are the perfect addition to this theme. Our casual jerseys feature basic T-shirts and piqué polos.
Our knits are crafted from merino, lambswool blends and alpaca wool mixes. The range features round-neck and classic half-zip sweaters as well as casual and knitted jackets.