Lookbook Womenswear Spring / Summer 21
Recent events have ushered in profound changes that have touched all aspects of our lives, forcing us to reevaluate our priorities and redefining belief systems across the world. More than ever before, digitalisation is exerting a strong influence on the economy, society and cultural life, changing the way we work, shop and socialise. At the same time, issues such as combatting racism and gender stereotyping and the blurring of boundaries between our work and personal lives have come to the fore. On top of this, globalisation and unbridled growth are now increasingly being called into question. We are also witnessing a growing sense of solidarity on a personal level and between businesses and nations. It is true to say that aesthetic preferences are being influenced by the growing desire for greater emotional connection, authentic experiences and a more respectful relationship with the natural world. Modernity is being redefined across all areas, influencing a range of disciplines from architecture through to product development and interior design. This is also having an effect on the way we dress, with formal minimalism and strict rules now being superseded by a new warmer aesthetic. Sensory aspects, quality, personality and workmanship are more important than making bold visual statements.
The key themes that reflect the spirit of the times are now being interpreted in different stylistic approaches which underpin this collection. They represent various facets of femininity and draw out basic trends that each have their own stylistic focus. The first type of woman focuses on modern basics and conscious urban styling. The second style group prioritises high quality and prefers a more pared-back look and sophisticated clean lines. The third approach to style places a stronger emphasis on playful elements to create a feminine modern feel. The result – a beautifully coordinated collection in which, despite its multidimensional nature, everything comes together to form a unified whole. Everything is completely compatible, irrespective of delivery timelines and thematic focus.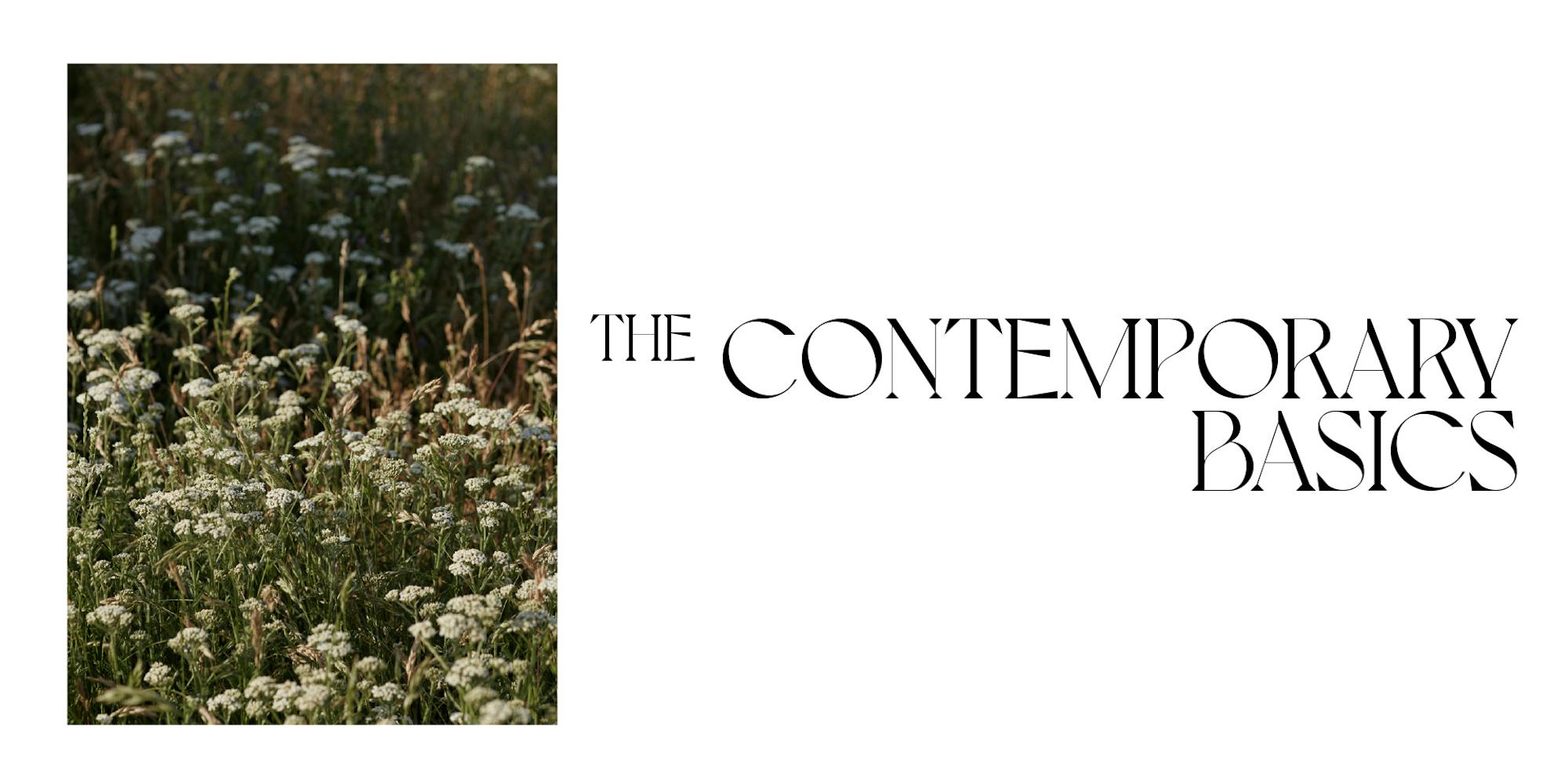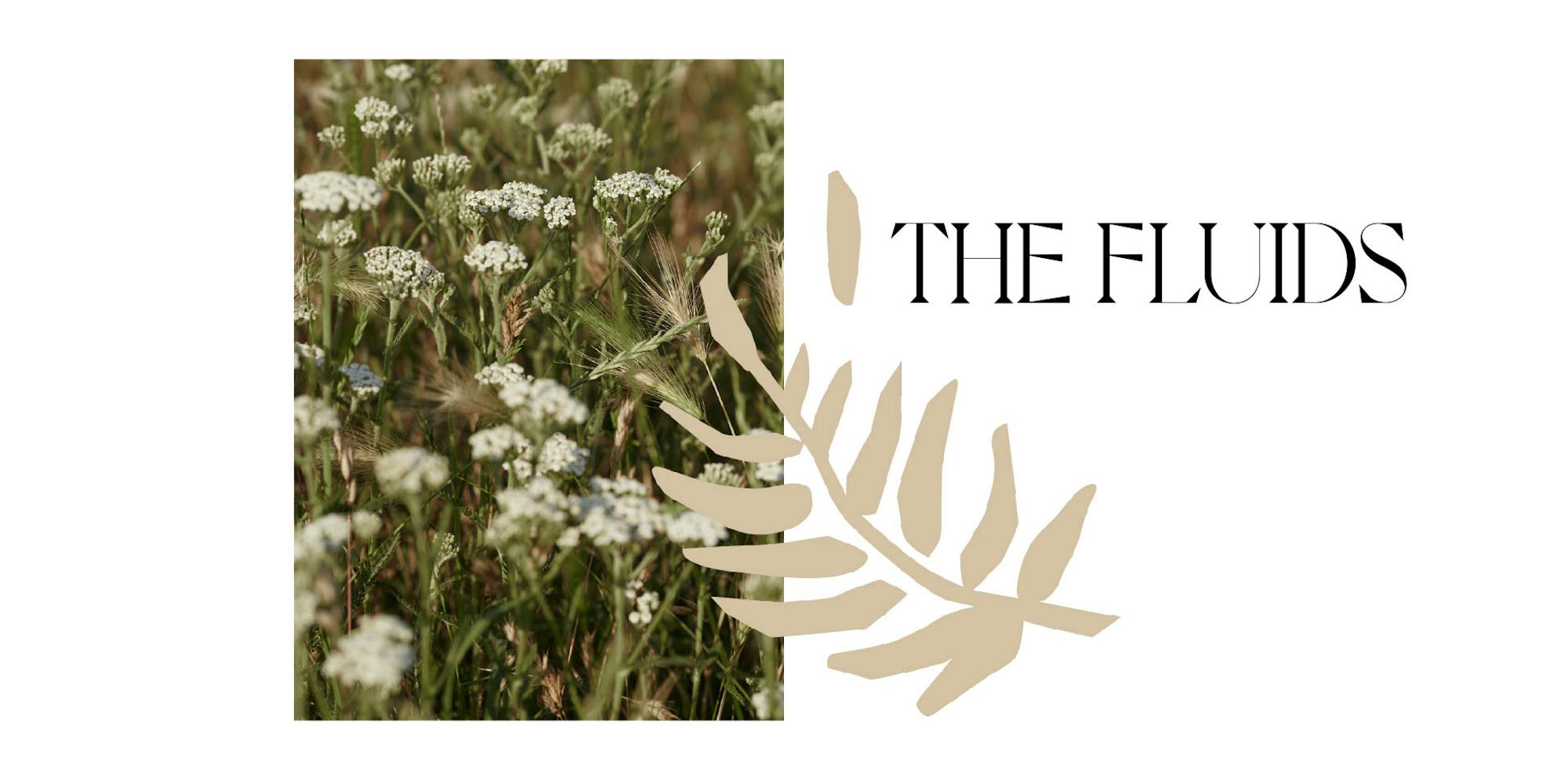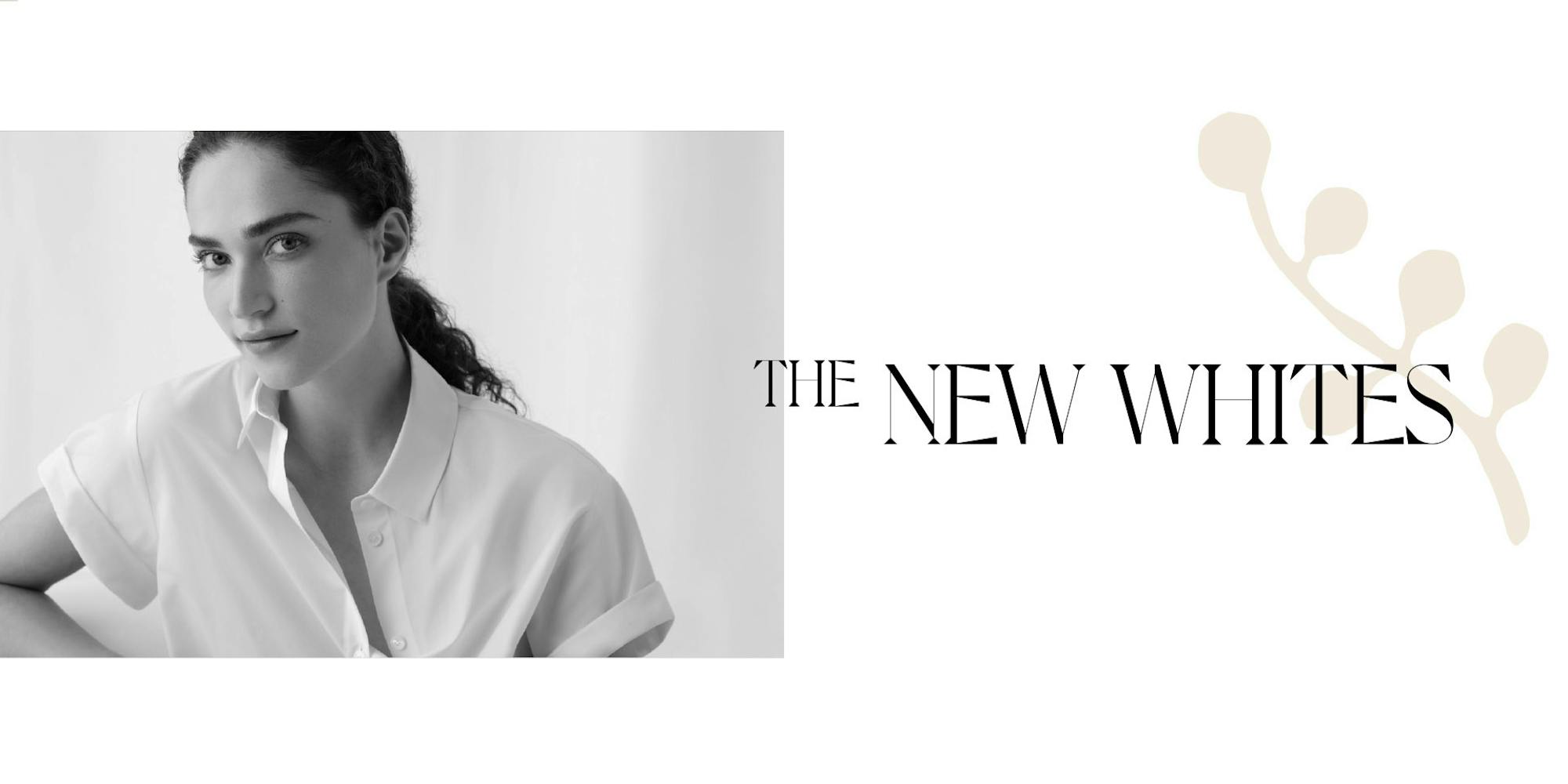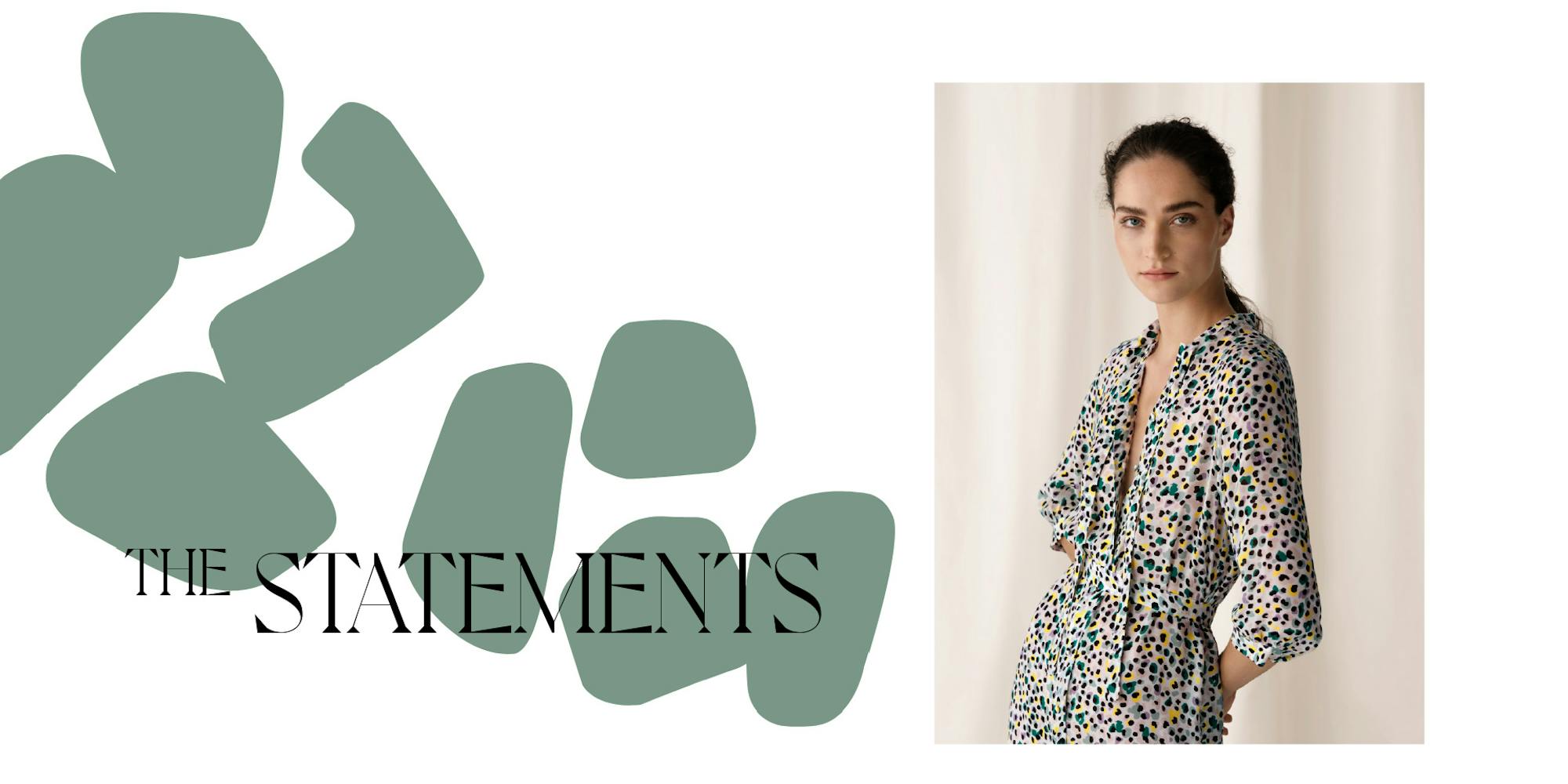 The Statements
Bold prints, striking designs and enhanced colour intensity are all incorporated across the entire collection. Even though they represent separate themes, they coordinate perfectly with the deliveries' colour palettes to create a unified whole. The extensive range of prints include small and subtle repeating patterns through to large-scale, bolder motifs. The focus for this season is graphic abstraction, dots and various types of striped designs, which are juxtaposed with botanical elements, themes from the animal kingdom and hand-drawn motifs. The complex range of looks covers a broad spectrum, incorporating both flowing fabrics and more structured types. The fabrics vary widely in texture to include delicate poplins, granulated crêpe and flowing satin, which intensify the aesthetic quality of the printed designs.
Shop now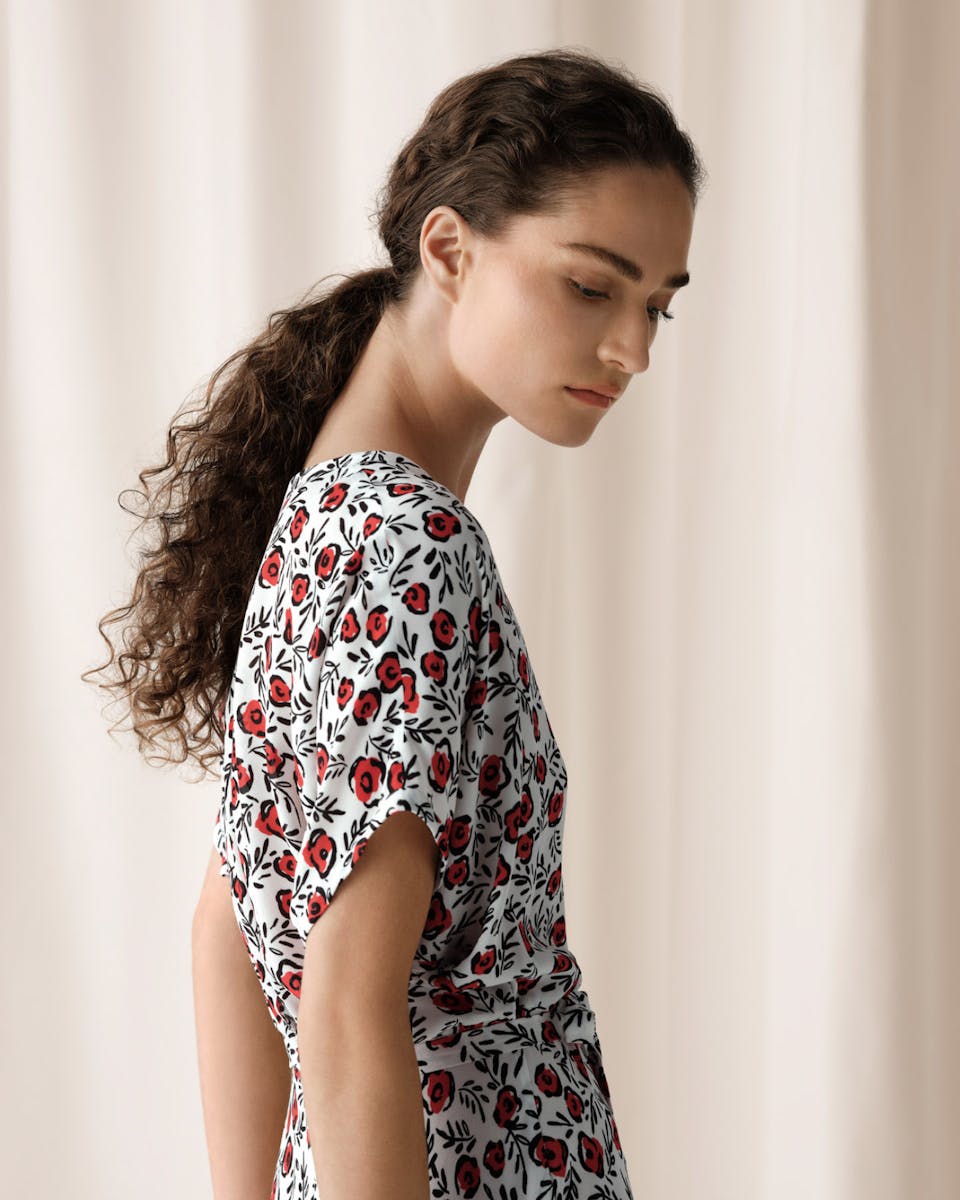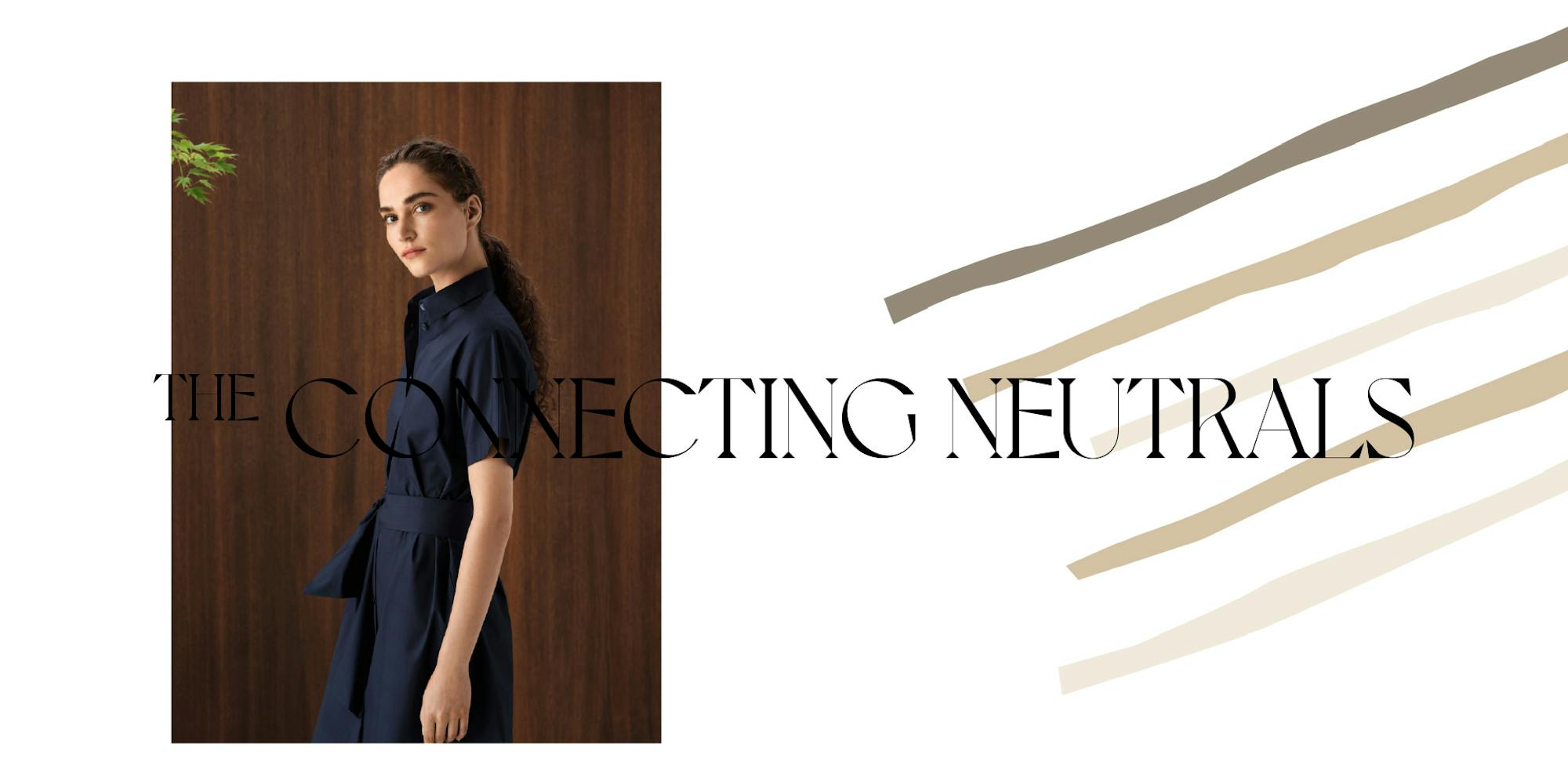 The Connecting Neutrals
Modern simplicity is the theme that unifies all facets of the collection. The carefully balanced, modern blouse and dress designs also create a restful look. There is a strong emphasis on luxurious poplins and summery cotton-linen blends. The neutral colour palette also serves as an understated canvas for the accents and highlights that appear in the different deliveries.
Discover collection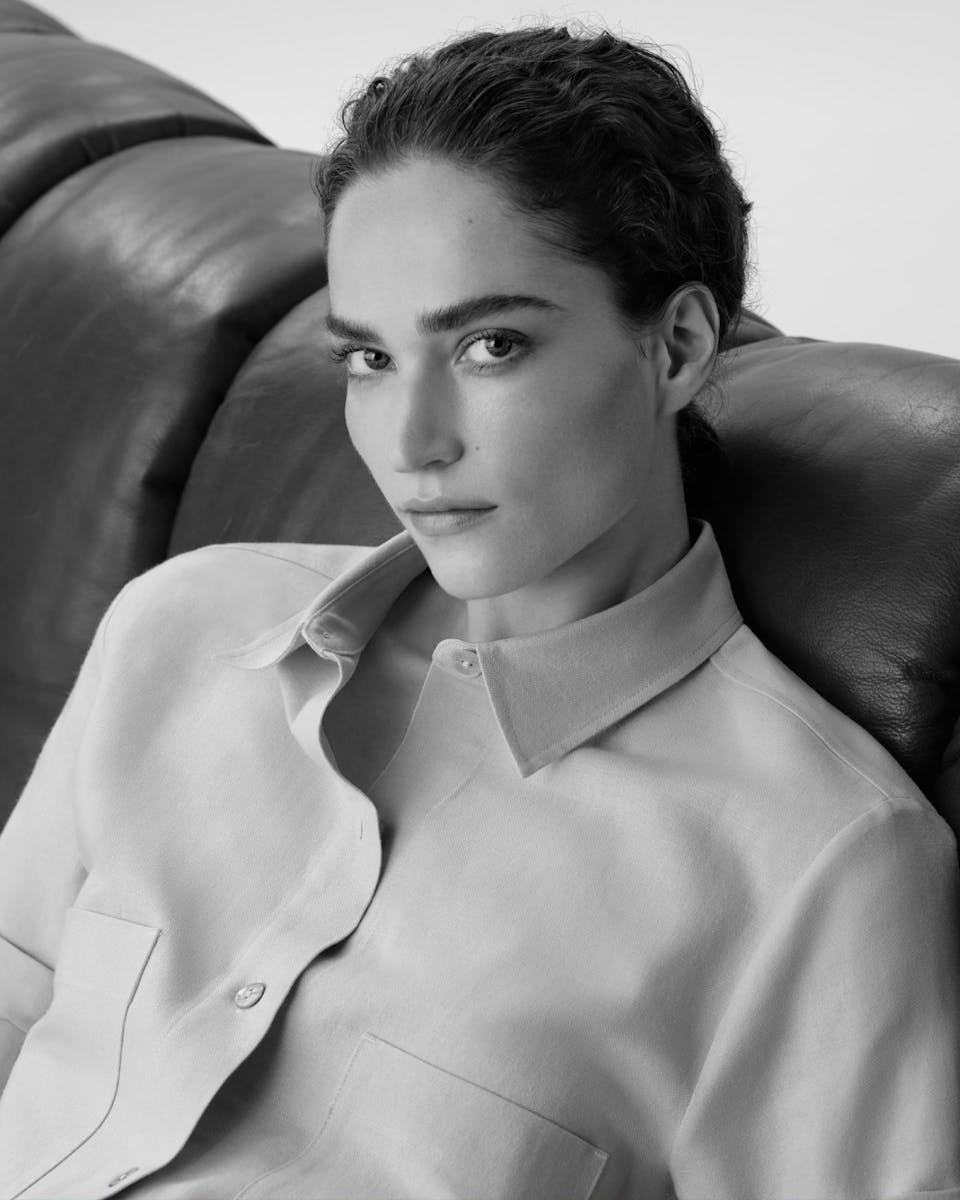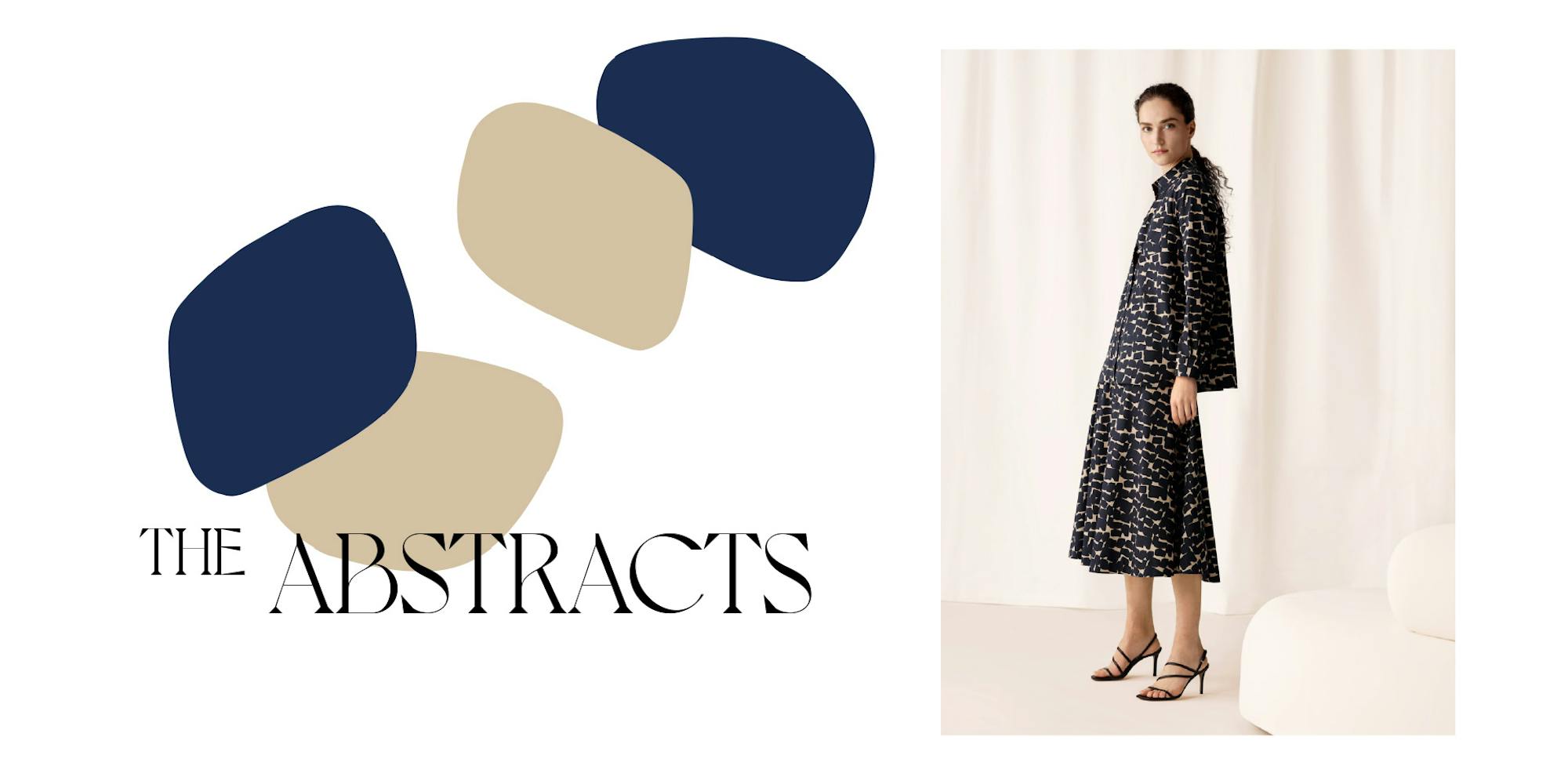 The Abstracts
A combination of contemporary styling and abstract graphic prints take centre stage here. Finely woven poplins are used to create blouses, dresses and skirts with a modern twist. Plain dye fabrics serve as the accent colours in each delivery and provide both restful and vibrant counterpoints to the bold printed motifs.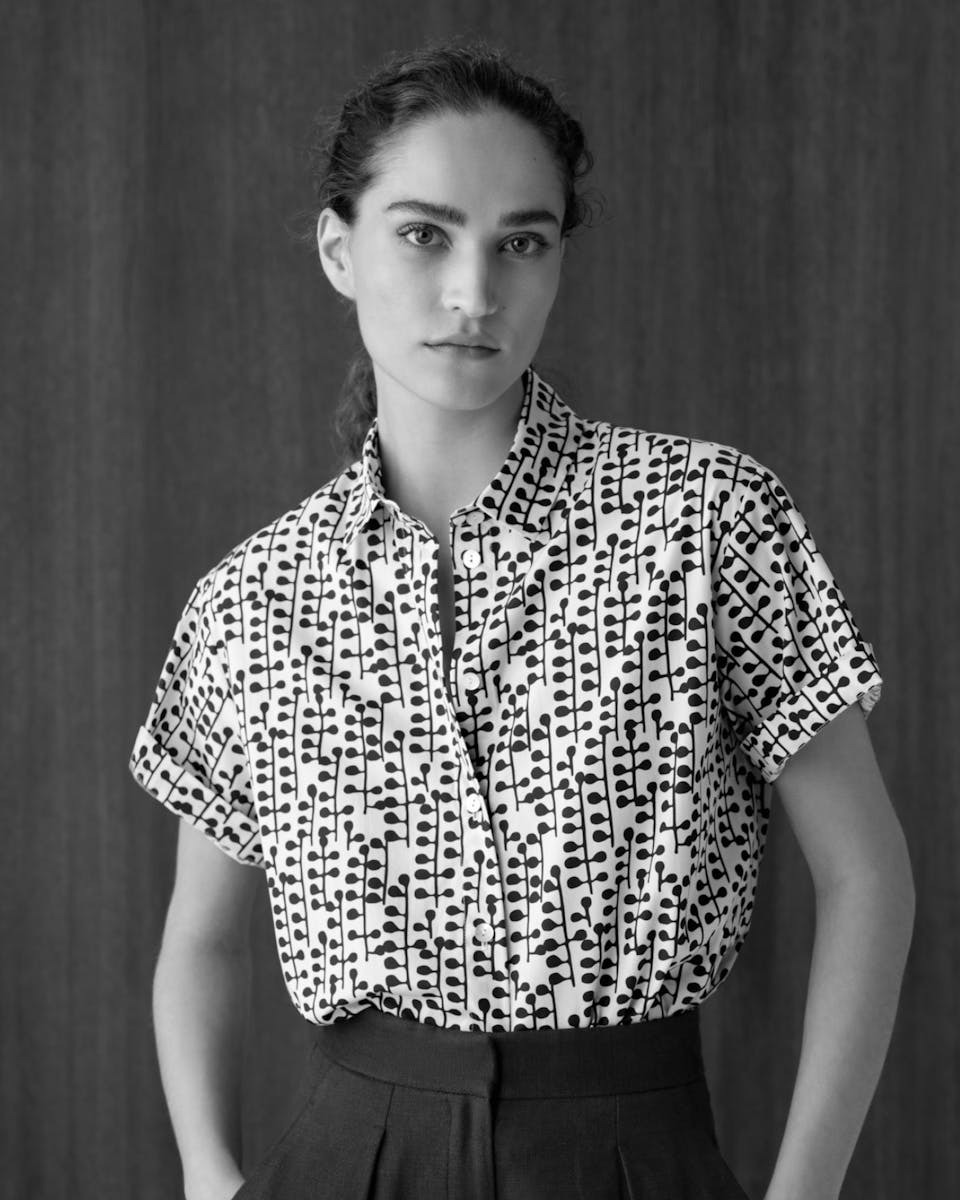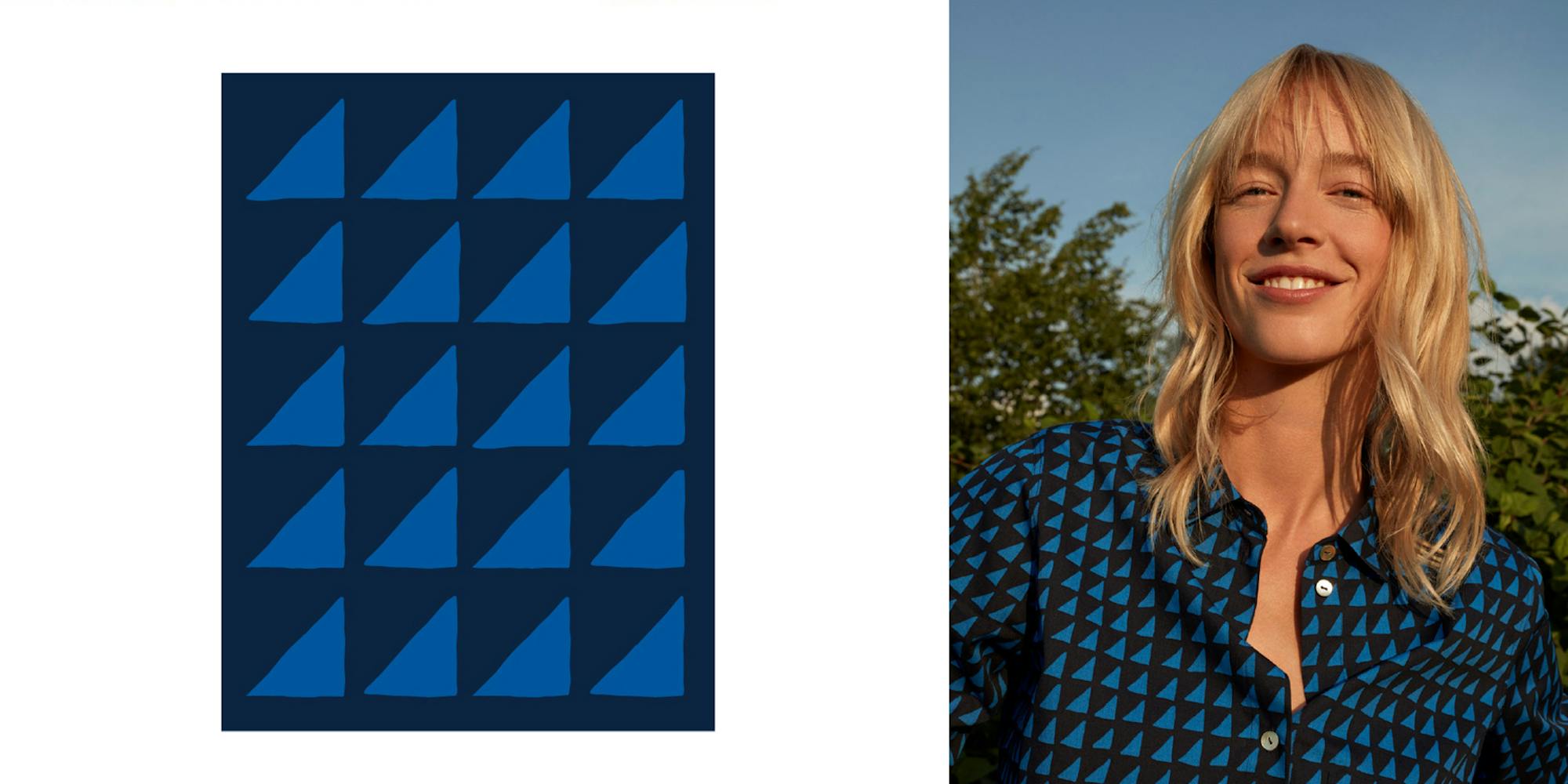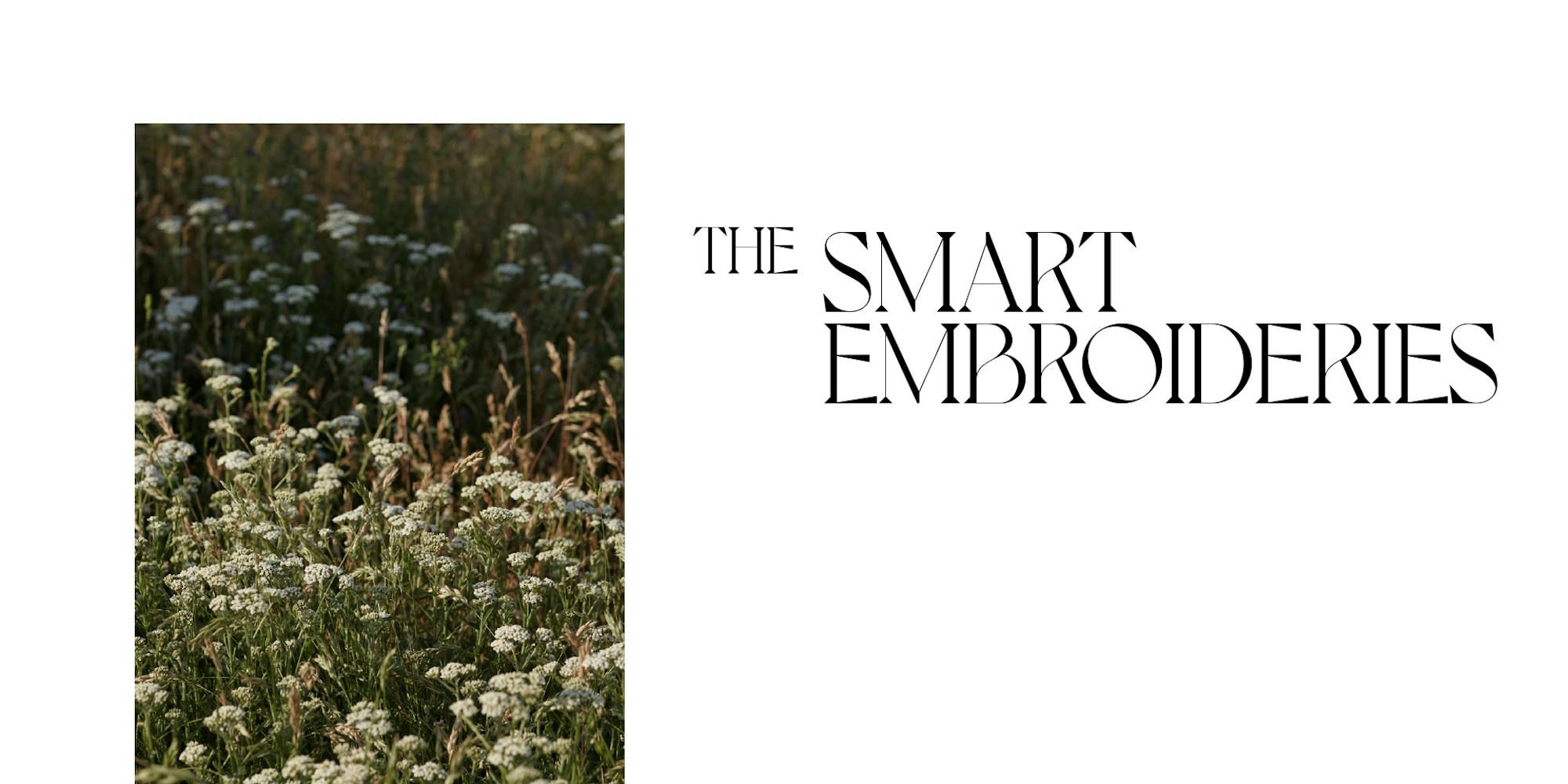 The Smart Embroideries
Different tunic, dress and blouse styles with stand-alone or all-over embroidery are the main feature of these ranges. The broad spectrum of designs ranges from colourful to neutral, cool to playful and minimalist to modern opulence. In terms of fabrics, the focus lies squarely on natural options to include denim looks, cool linens and summery cotton.
Discover collection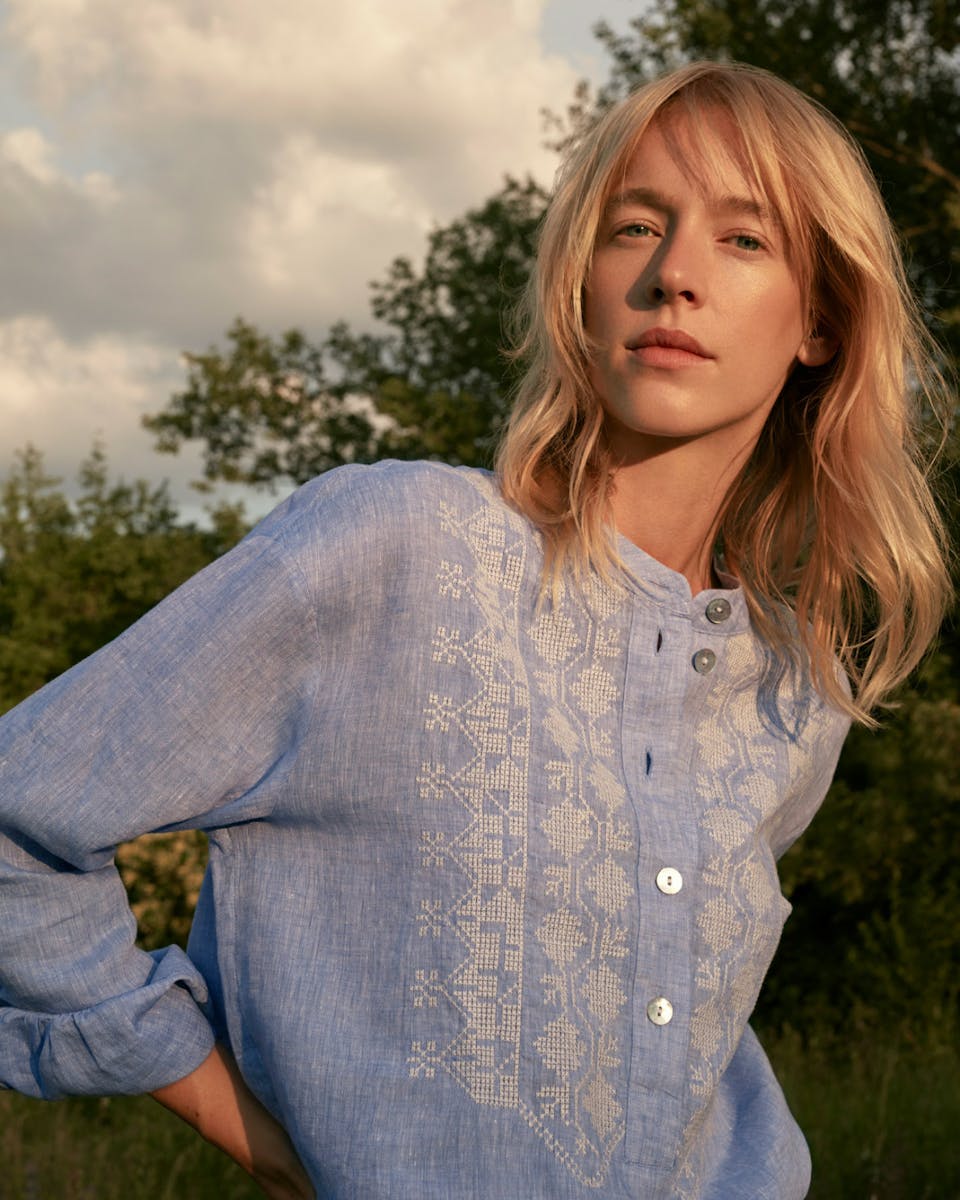 The Linens
Combining high-quality linen fabrics and a more muted use of colour exudes a luxurious, summery aesthetic. All aspects of the collections are characterised by rich contrast and variety, ranging from plain to playful and from opulent to pared-back.
Discover collection