glam-o-meter / Seidensticker
Three classic shirts reinterpreted in a modern, oversized shape: the relaxed looks from the glam-o-meter/Seidensticker collection are timeless, versatile and the perfect foundation for any wardrobe.
Denim
Casual, cool and perfect for a relaxed office look: the long-sleeved denim shirt with shirt collar and mother-of-pearl buttoned placket is both timeless and versatile. Annette Weber combines this essential design with a turtleneck, 70s-style jeans and an overshirt for a denim-on-denim look that will work on or off duty.
Shop now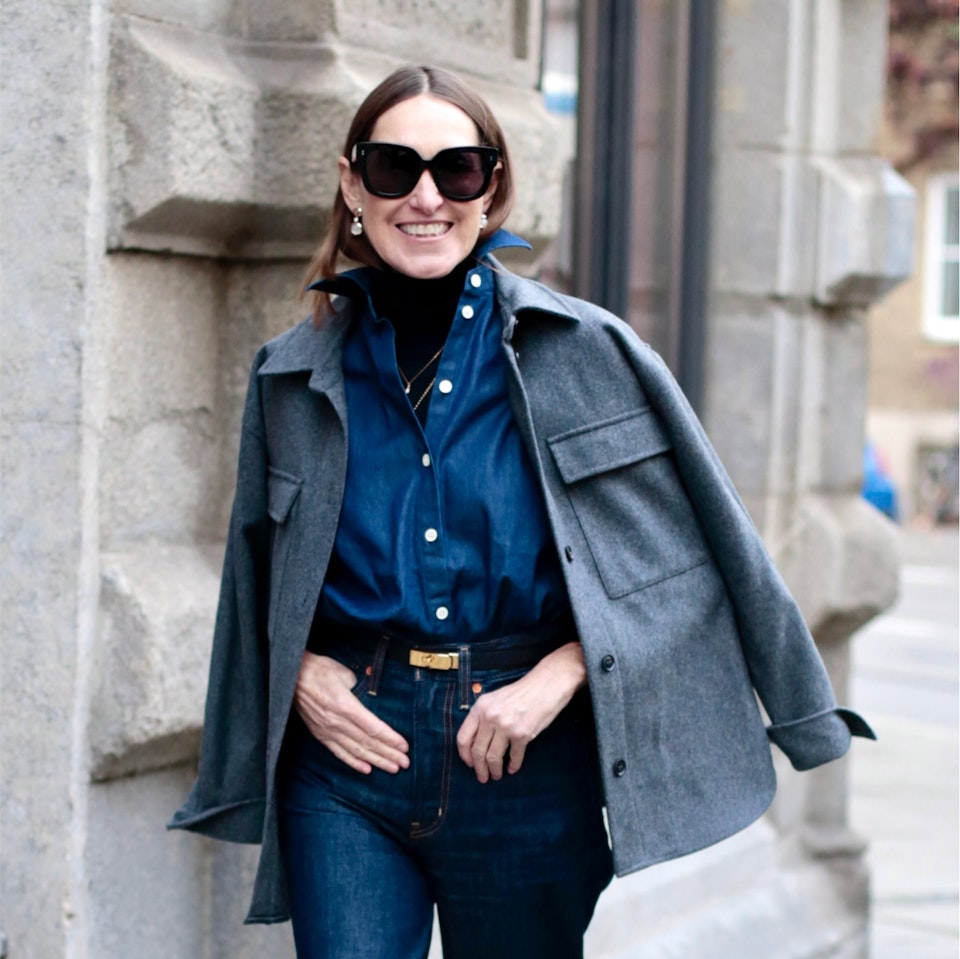 Stripes
A classic that will work in every wardrobe: the long-sleeved striped shirt with mother-of-pearl buttoned placket is an all-rounder that can be worn alone or contrasted against other patterns for an eye-catching look. Annette Weber styles hers casually in a layered outfit with a white turtleneck and cropped jeans. It's a look that's chic and effortless.
Shop now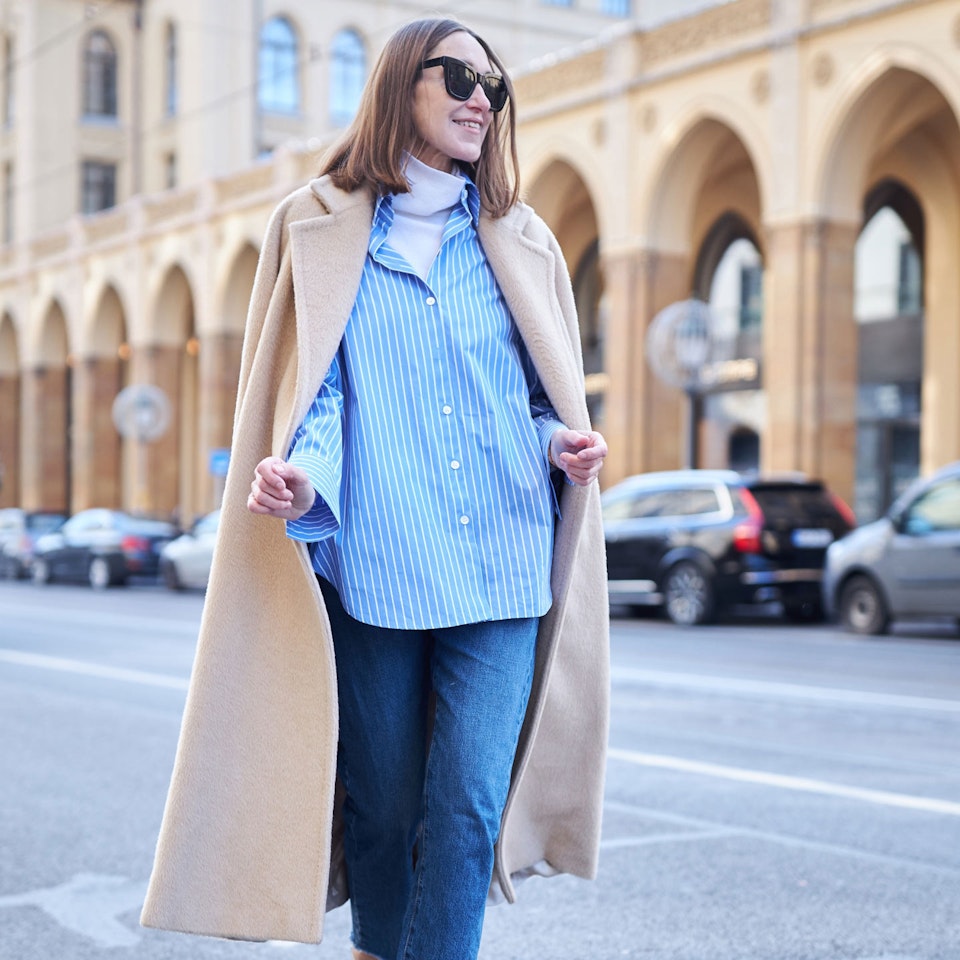 A classic sartorial brand meets a stylish fashion professional: the glam-o-meter/Seidensticker collection combines the know-how of expert shirtmaker Seidenstiker with the fashion nous of blogazine glam-o-meter by fashion influencer Anette Weber.
White
Always look fresh, chic and well-dressed in this white shirt with long sleeves, a classic shirt collar and elegant mother-of-pearl buttons. Annette Weber styles hers with a turtleneck sweater, flared skirt, overshirt and boots – an alternative, feminine take on a classic look, and one that exudes confidence.
Shop now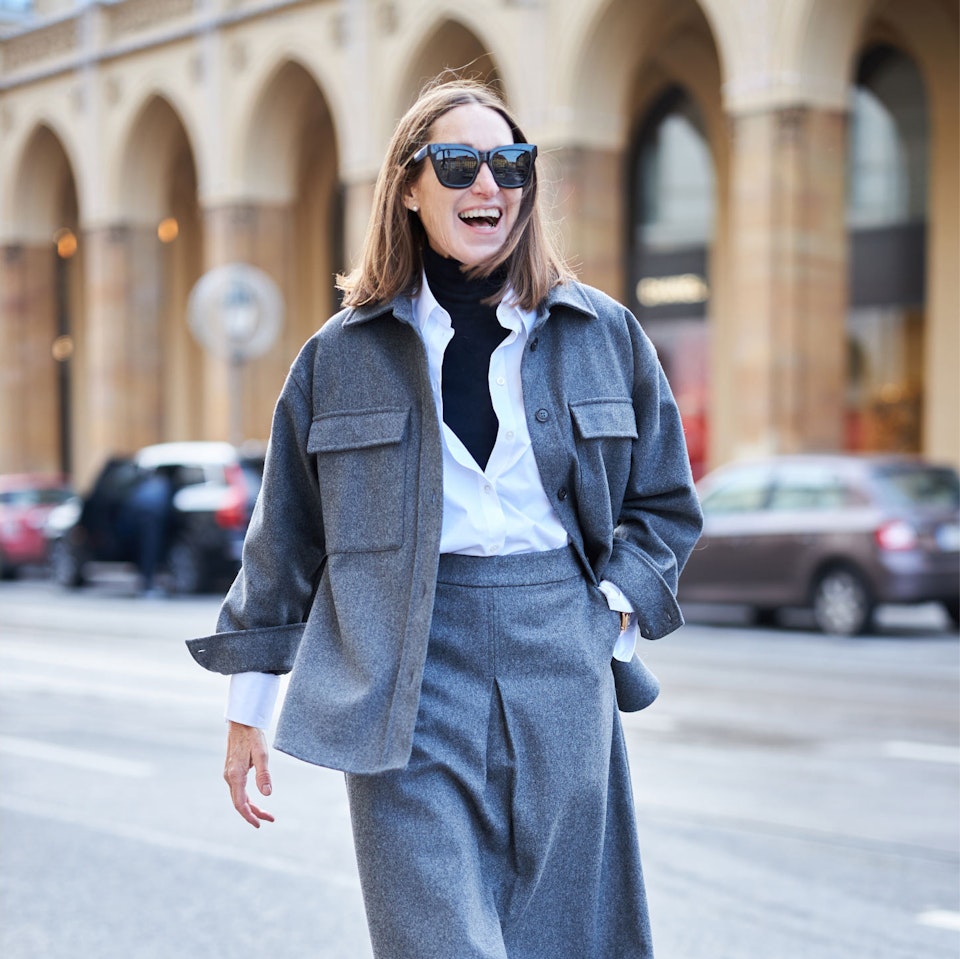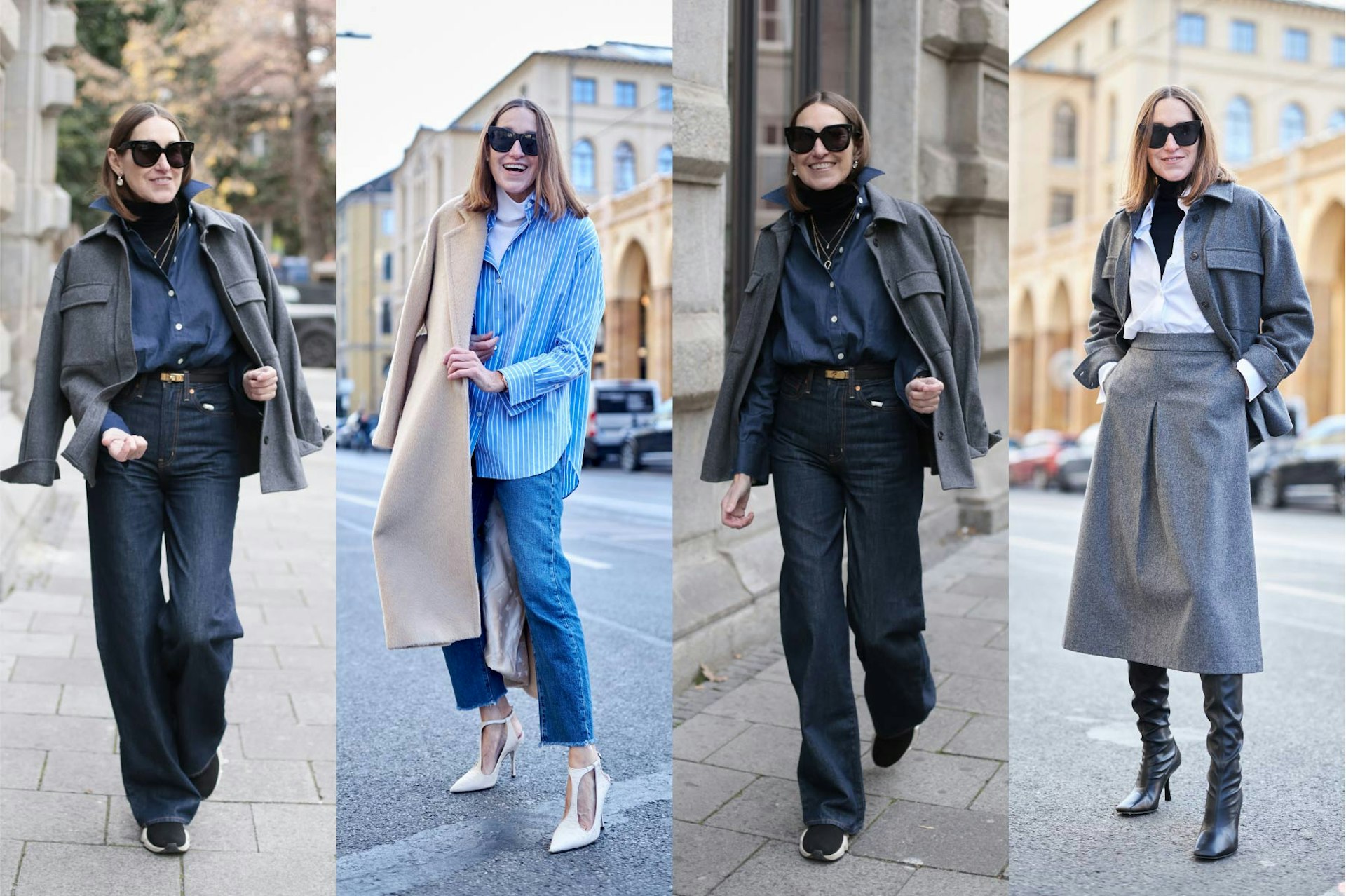 The result? Three timeless shirts that can be worn and styled effortlessly whatever the season: two long-sleeved poplin designs with shirt collars and buttoned plackets, in white or blue and white stripes, and a casual denim model. A mix of modern design, high quality and a perfect fit that works for any occasion.

Annette Weber
Fashion journalist, trend-setter and style icon: style influencer Annette Weber inspires countless women with her blogazine glam-o-meter, with 280,000 followers on Instagram between that and her personal account @nettiweber. The former editor-in-chief of the German edition of InStyle magazine provides authentic and well-sourced fashion content and practical styling tips, all offered with signature attitude and humor.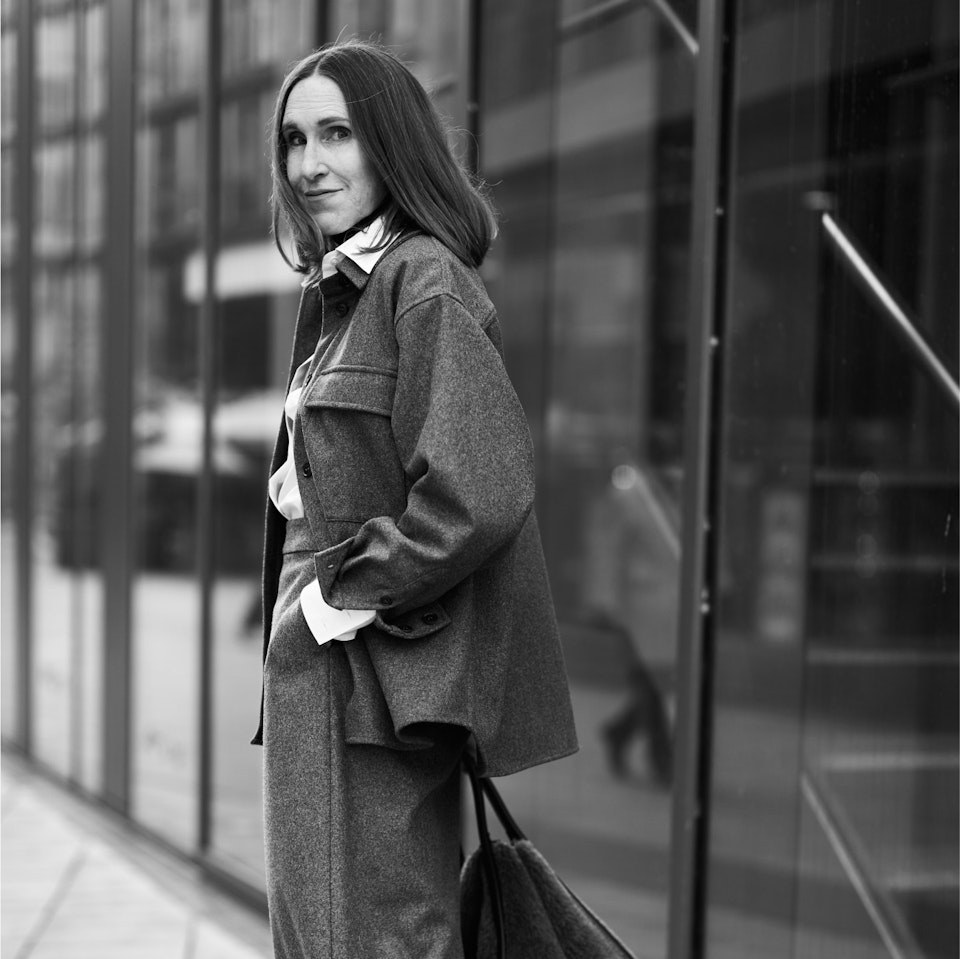 The Seidensticker brand is rooted in a solid, century-old heritage. Since the day it was founded, Seidensticker has been associated with uncompromising and timeless style, powered by the triple engine of innovation, tradition, and modernity. Seidensticker is the product of a family business which takes responsibility for the entire process chain – social and environmental aspects included. Seidensticker's iconic "Black Rose" signet stands for the skilled synthesis of modern design, high-quality fabrics, uncompromising craftsmanship, and perfect fit – four characteristics that distinguish the entire Seidensticker portfolio. Here at Seidensticker, each and every shirt and blouse reflects a contemporary yet highly distinctive take on the latest fashions. Based on a clear understanding of global aesthetics, both the men's and ladies' collections are continually reviewed to ensure the brand retains its international alignment and appeal.