Lookbook Menswear Spring / Summer 21
Recent events have ushered in profound changes that have touched all aspects of our lives, forcing us to reevaluate our priorities and redefining belief systems across the world. More than ever before, digitalisation is exerting a strong influence on the economy, society and cultural life, changing the way we work, shop and socialise. At the same time, issues such as combatting racism and gender stereotyping and the blurring of boundaries between our work and personal lives have come to the fore. On top of this, globalisation and unbridled growth are now increasingly being called into question. We are also witnessing a growing sense of solidarity on a personal level and between businesses and nations. It is true to say that aesthetic preferences are being influenced by the growing desire for greater emotional connection, authentic experiences and a more respectful relationship with the natural world. Modernity is being redefined across all areas, influencing a range of disciplines from architecture through to product development and interior design. This is also having an effect on the way we dress, with formal minimalism and strict rules now being superseded by a new warmer aesthetic. Sensory aspects, quality, personality and workmanship are more important than making bold visual statements.
The key themes that reflect the spirit of these times are now being interpreted through a range of different styles and can be observed in this collection. They encompass sartorial elegance, a blend of contemporary classic and casual elements through to urban and trendy casual looks. The resulting collection presents a clear, unified whole, despite its multidimensional nature. All aspects are always compatible with one another and are not dependent on delivery timelines and thematic focus.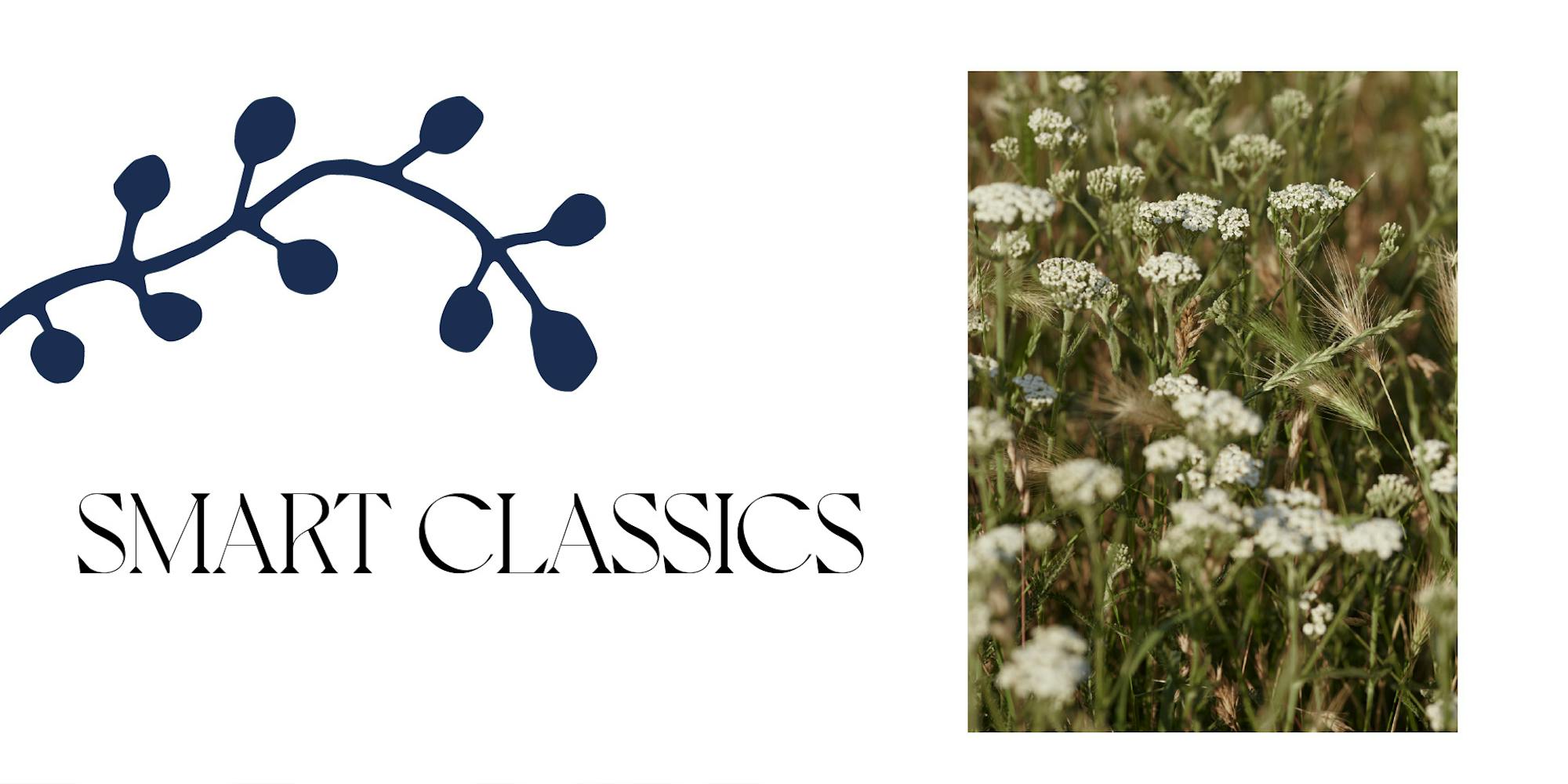 Smart Classics
Premium-quality fabric underscored by outstanding technical characteristics are top of the agenda and there is also a special focus on pared-back design, tasteful printed motifs and classic micropatterns. The wide range of fabrics encompasses finely woven fabrics and high-twist yarns with a luxurious feel.
Smart Classics Shirts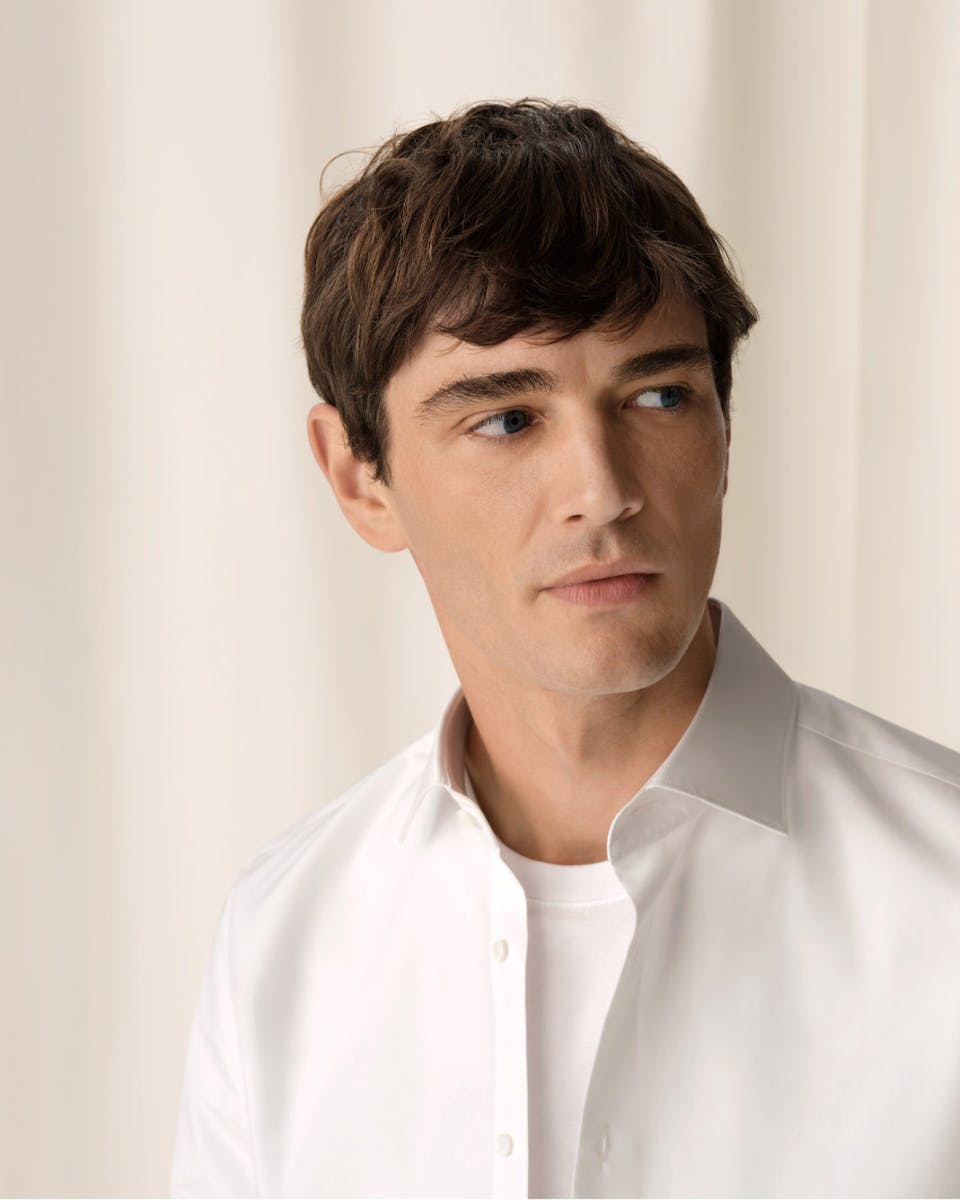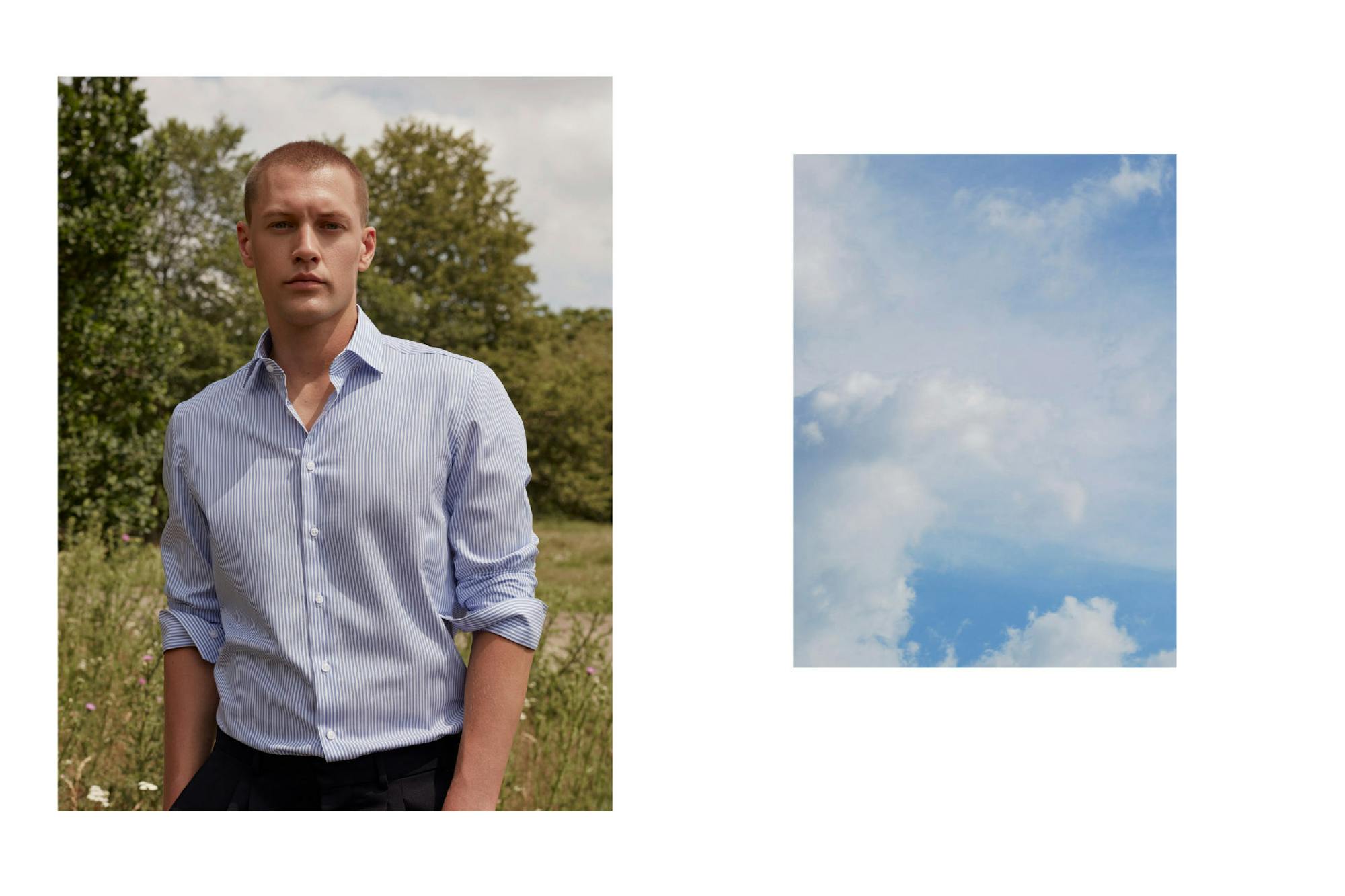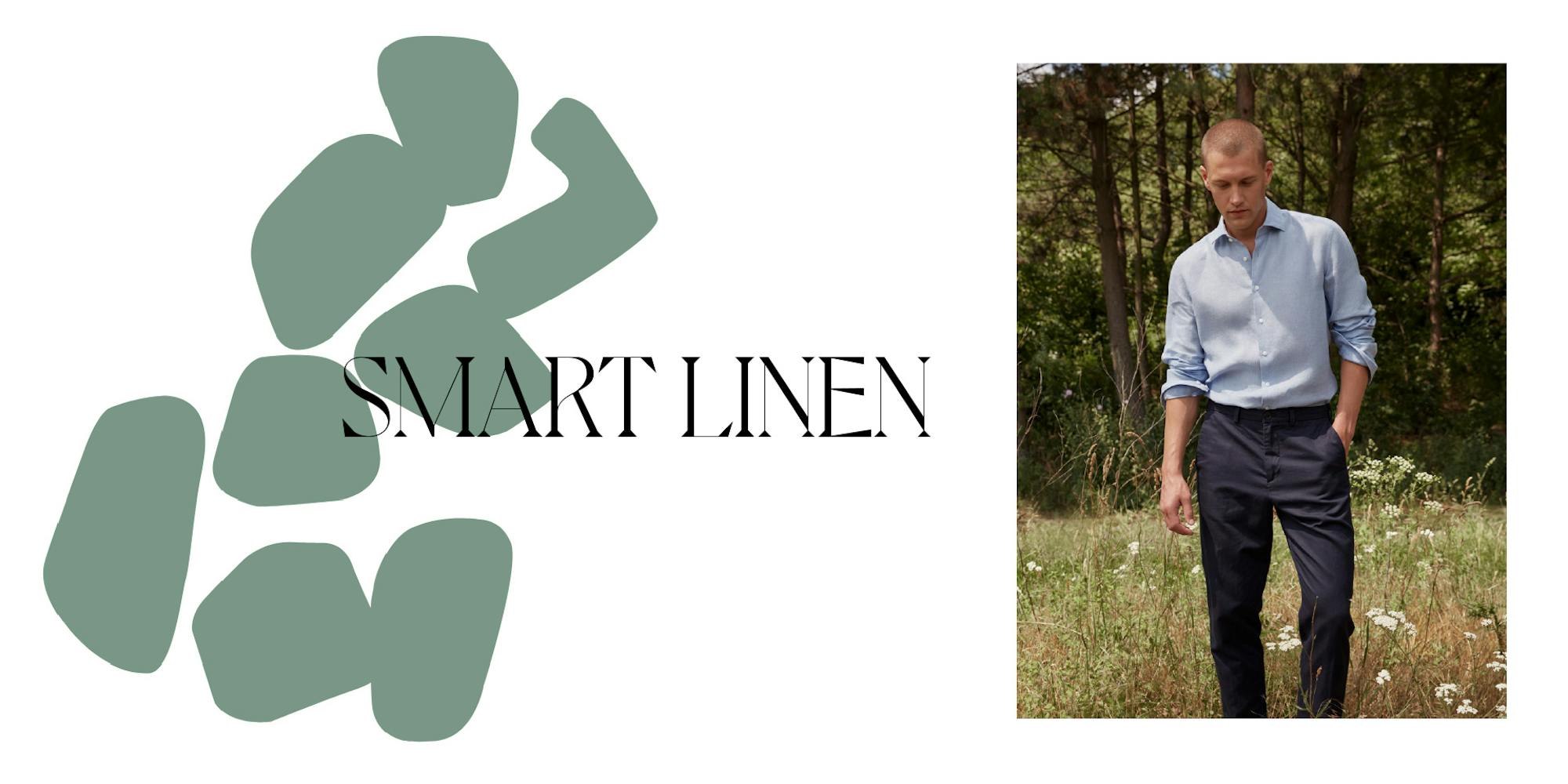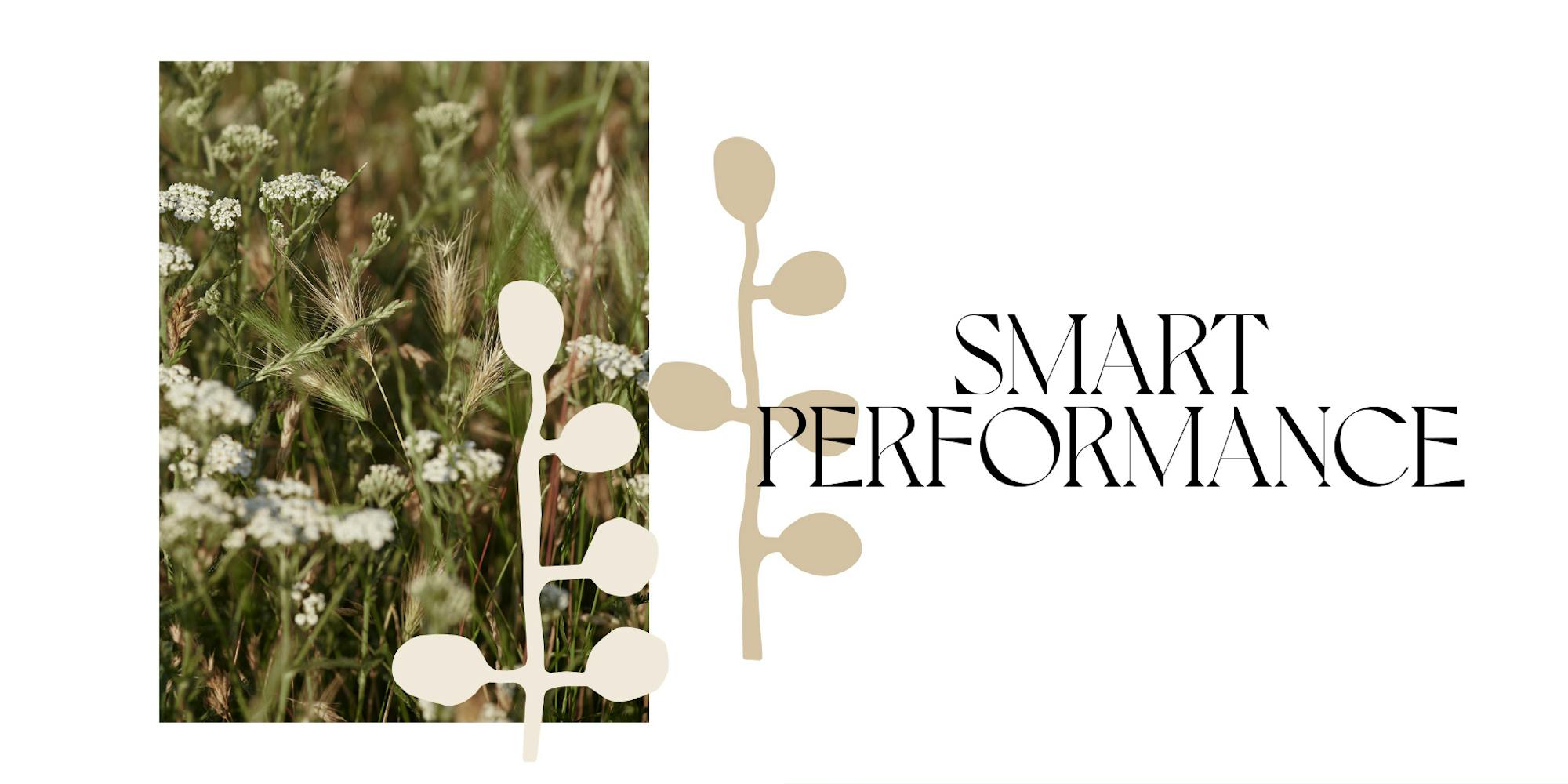 Smart Performance
Fabric performance is the main priority here. Capsule design is adapting to the growing demand for everyday comfort. All styles come in plain fabrics or a range of classic designs in two-way stretch fabric and include a number of functional features. High-performance 'smart jersey' proves that it is possible to both look smart and feel comfortable.
Discover collection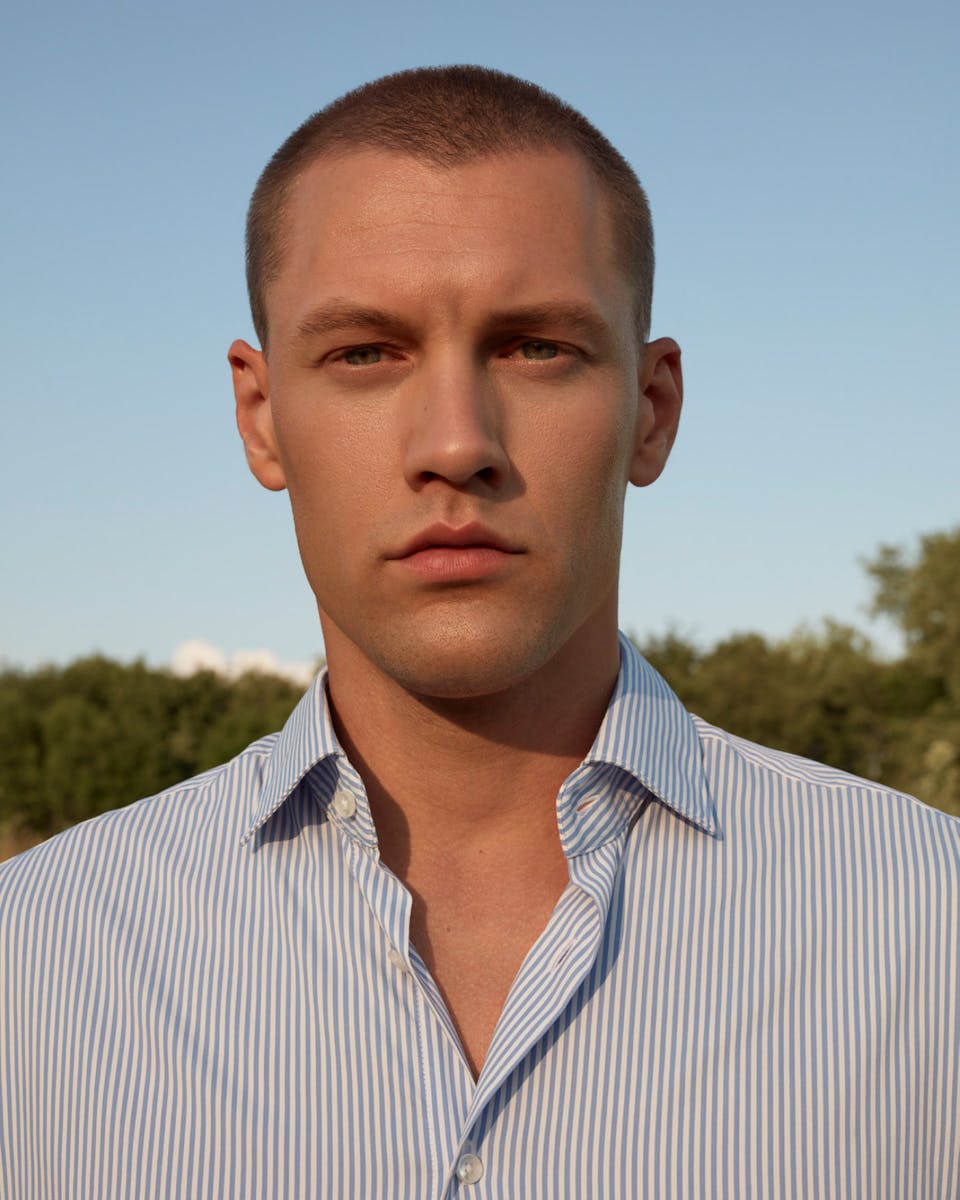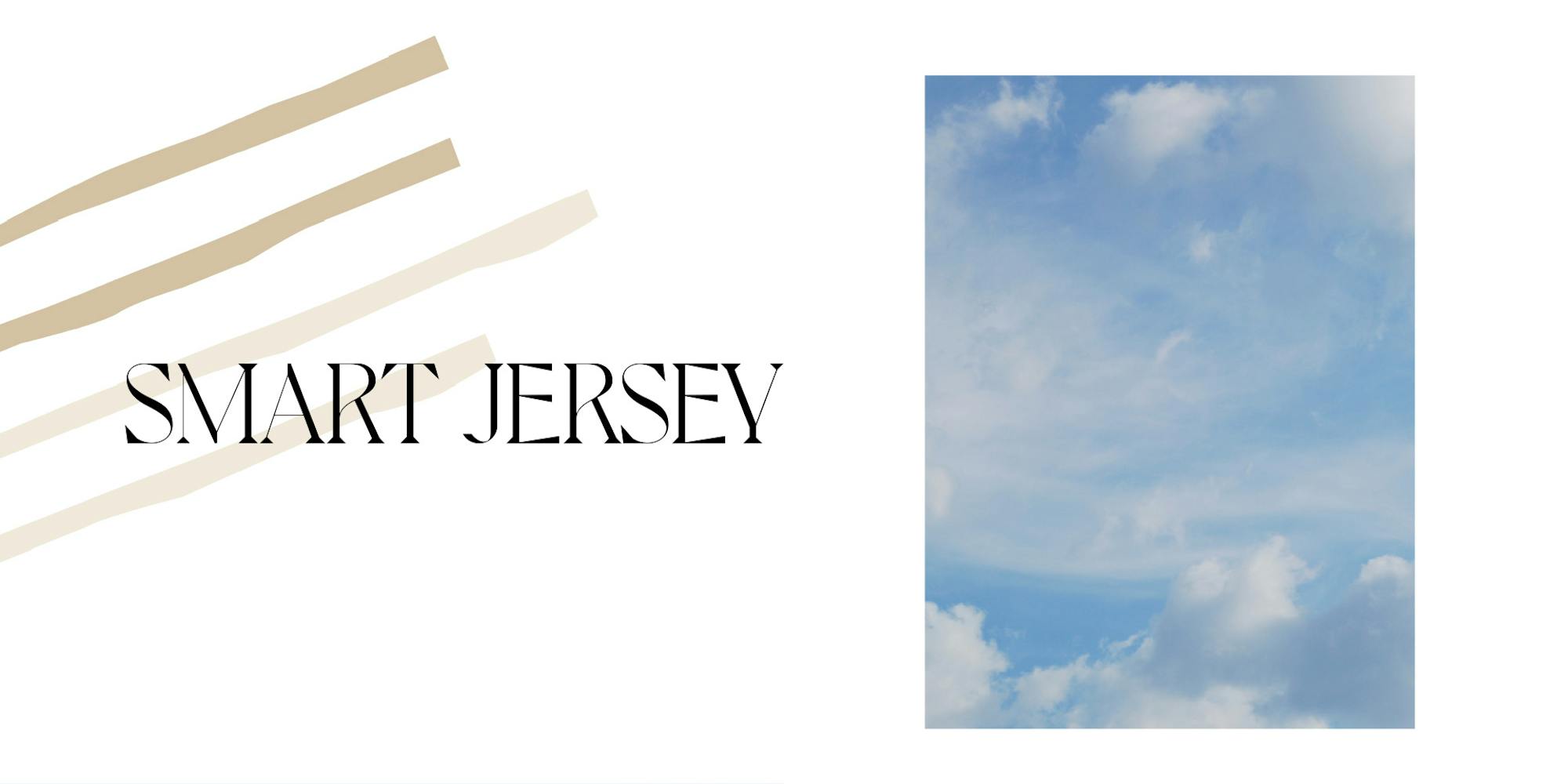 Smart Jersey
"Smart Jersey" features high-quality jerseys and also focuses on a mix of correctness and comfort.
Discover collection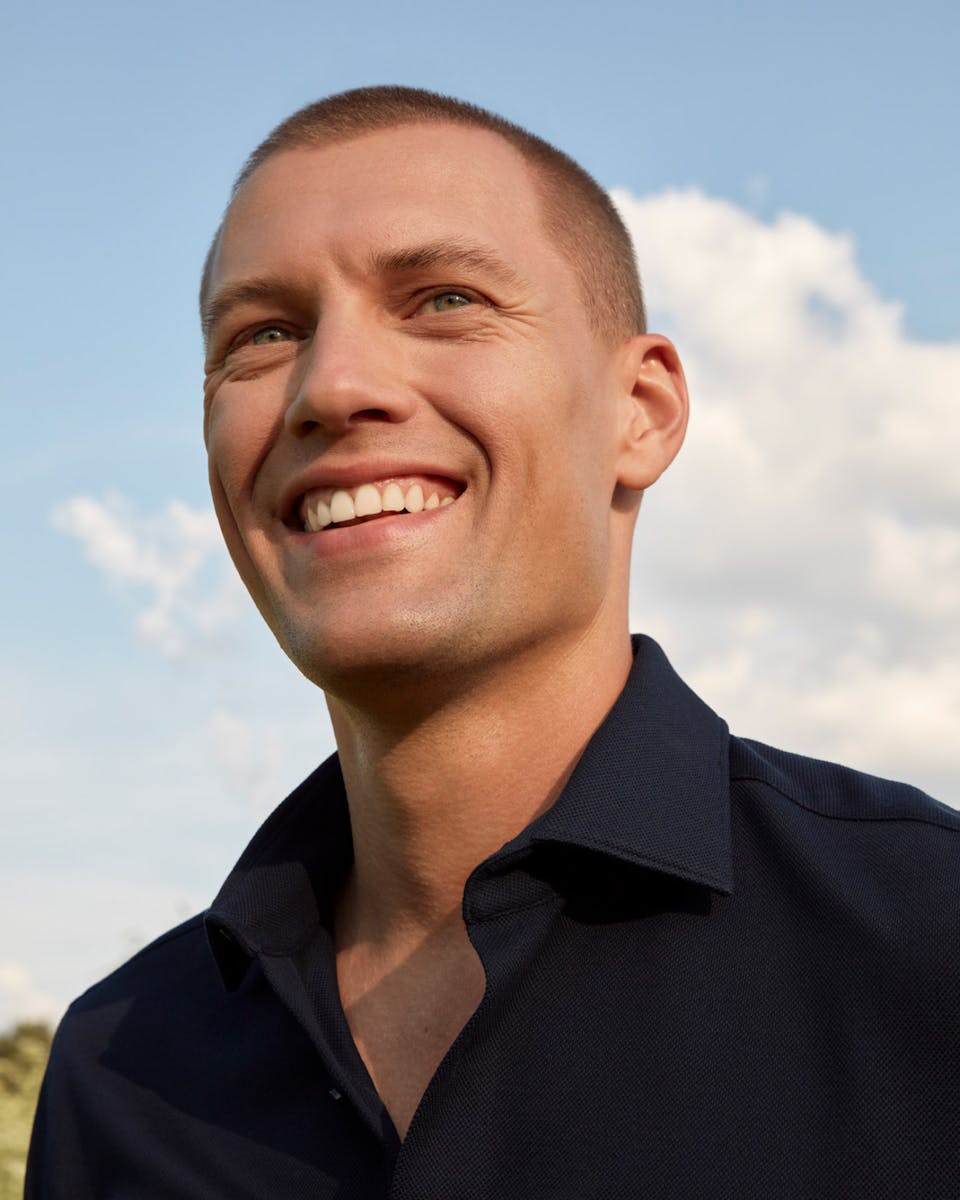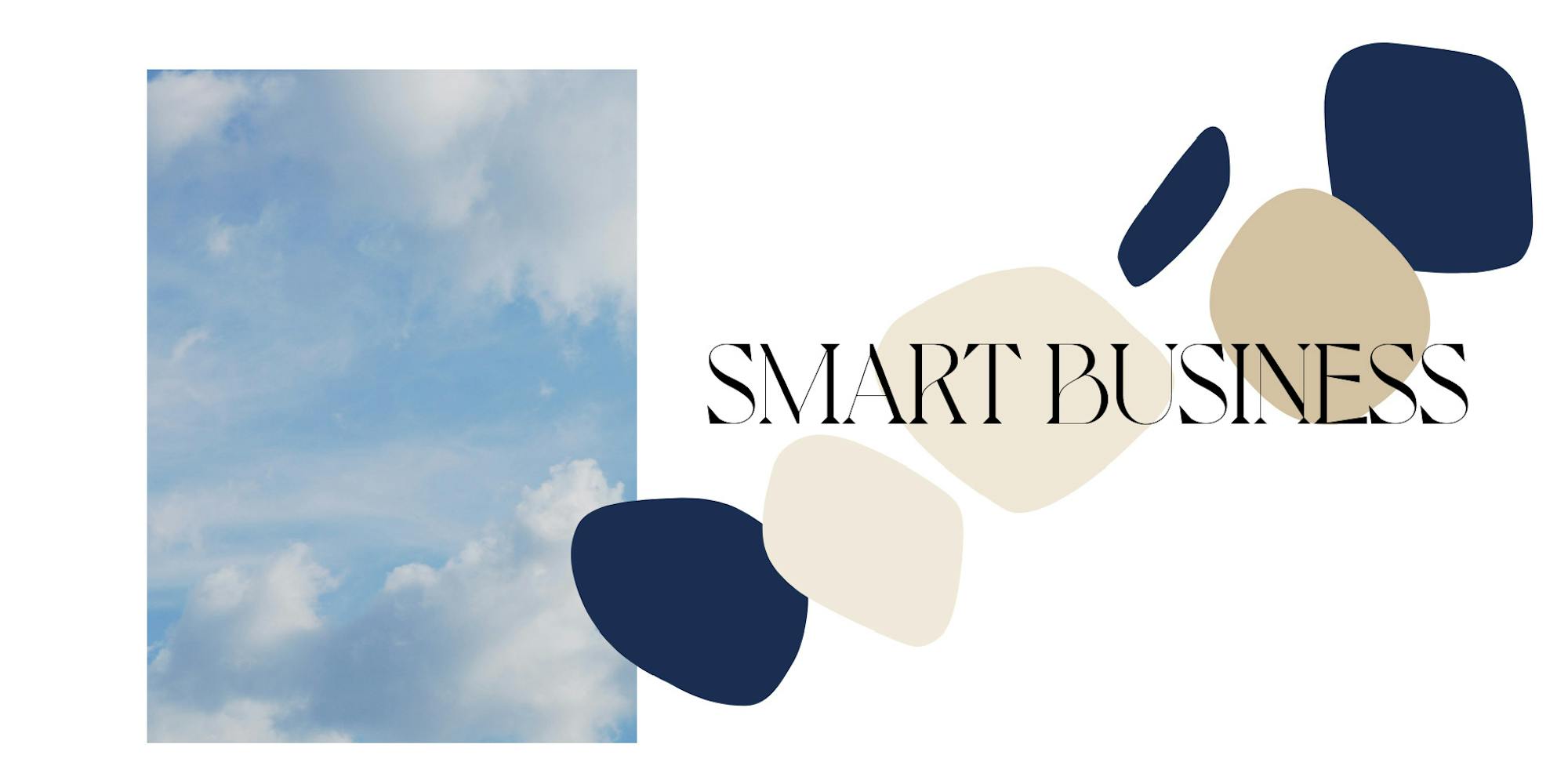 Smart Business
The boundaries between the formal and informal are becoming much more blurred. The modern Kent, button-down and mandarin collars are redefining the concept of buttoned-up style and sweeping aside outdated business dress codes. This idea is evident in the multifaceted appearance of today's plain-coloured and modern designs. There is a strong emphasis on Oxfords, finely woven poplins and a broad palette of indigo shades. Microprints, classic stripes and chambrays in various designs and shades of blue round off the range of looks.
Smart Business shirts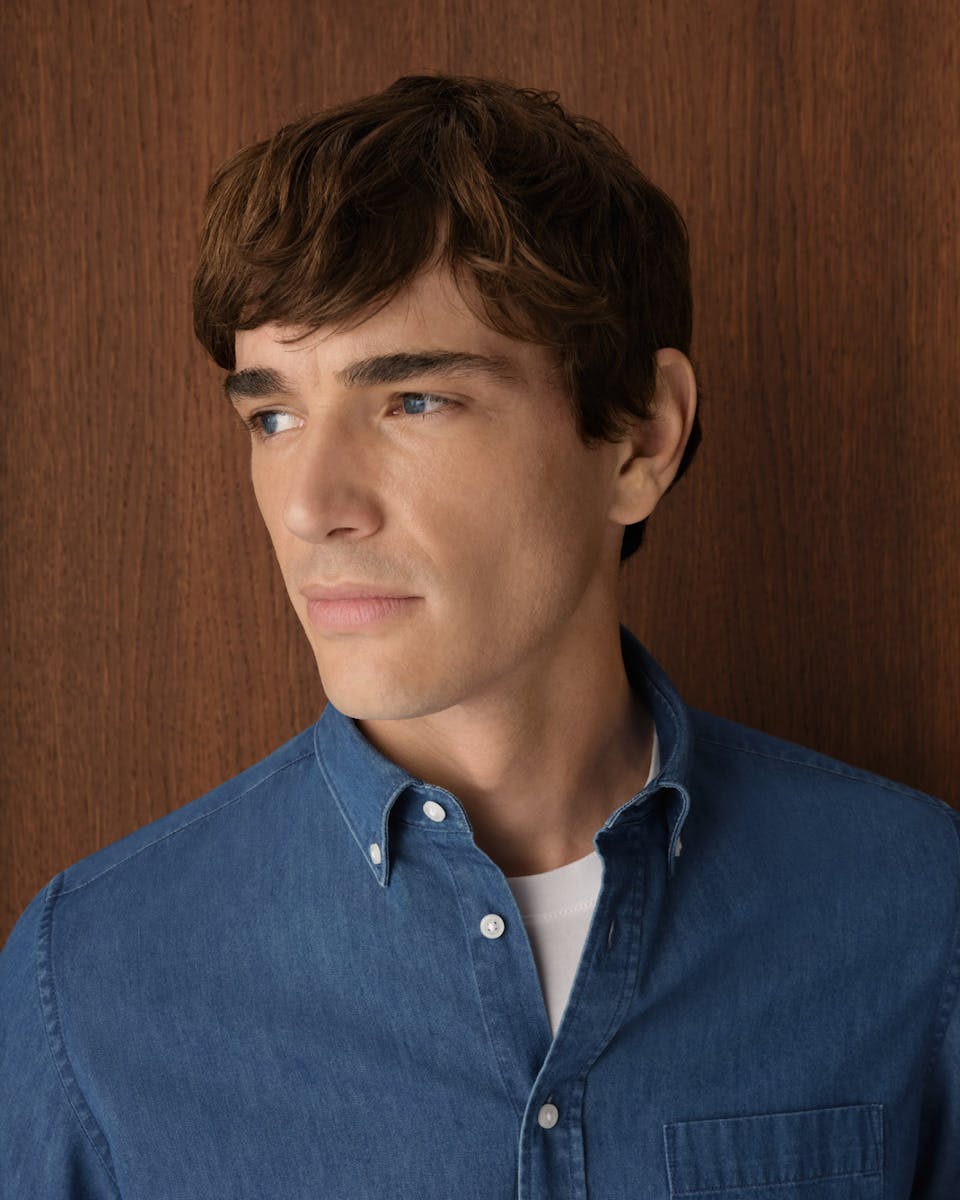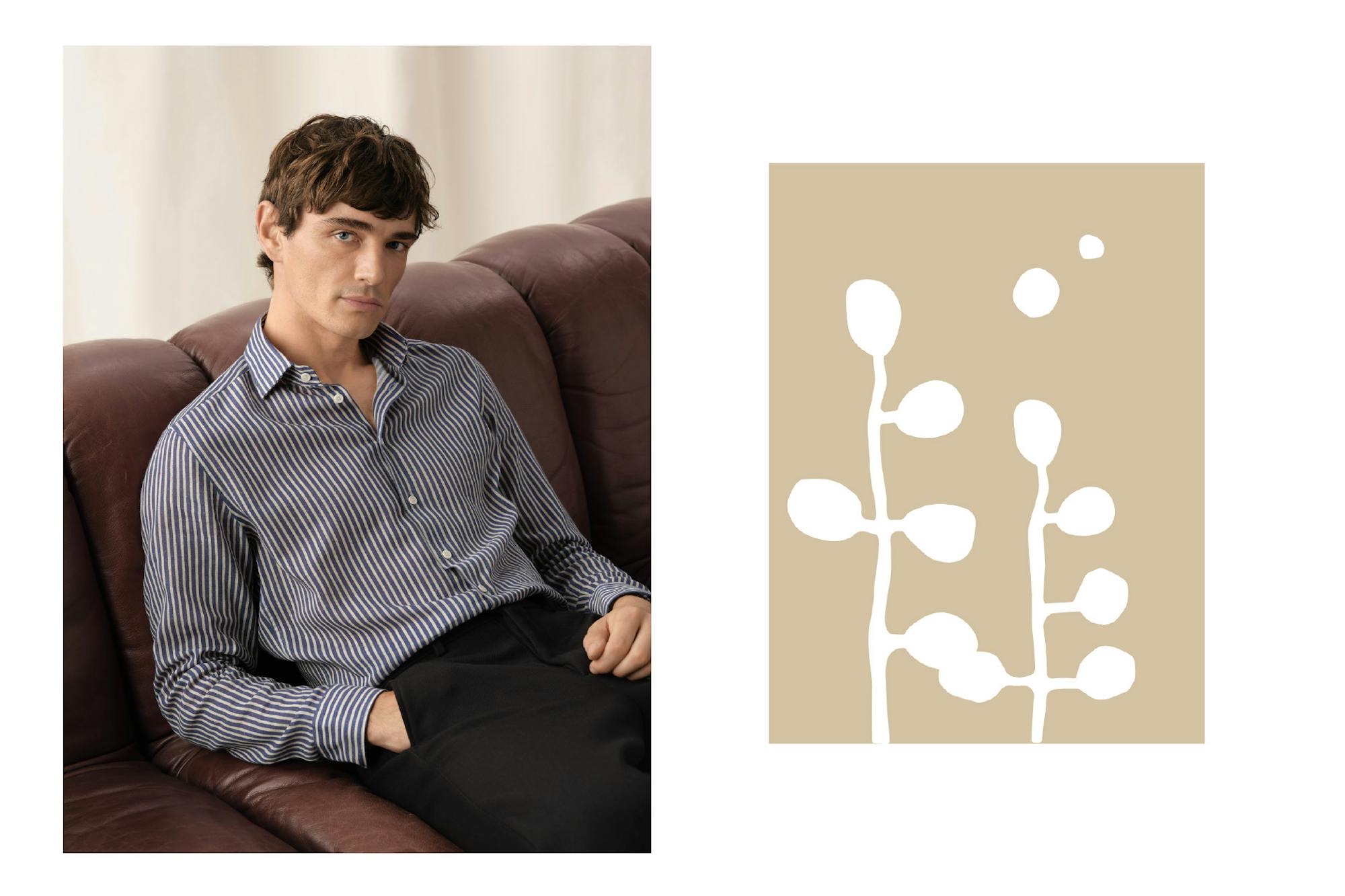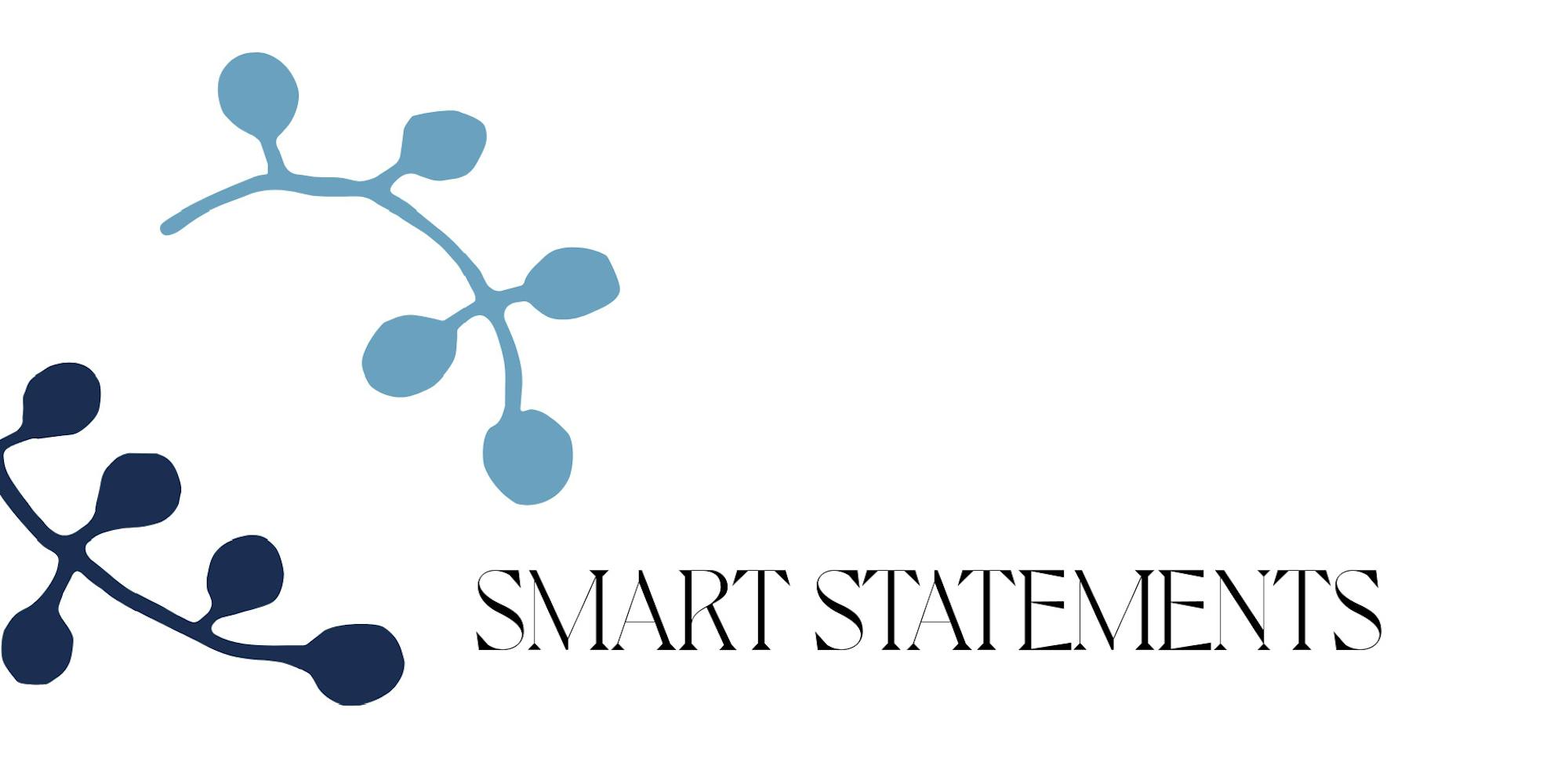 Smart Statements
Exclusive prints and designs are integral components of the collection. Sophisticated methods are used to create the motifs which cover a broad spectrum, including large repeat patterns, small graphical prints and natureinspired designs. Floral and botanical images reminiscent of hand drawings or stencilled designs are key elements for the new season. These striking prints once again clearly emphasise the colour themes of each delivery.
Smart Statements Shirts