glam-o-meter / Seidensticker - The Oversized Classics
The joint capsule collection by glam-o-meter and Seidensticker is here for the second time. This season, it features two summery interpretations of oversized classics: shirt blouses and shirt dresses for every day, designed to be worn and combined in creative ways. Annette Weber shows us here how it works:
Anthracite shirt
Dark anthracite: the perfect color for a chic look. Annette Weber wears this wide-cut blouse with tailored collar and mother-of-pearl buttons as an overshirt with a black turtleneck, elegant trousers and a statement evening bag.
Shop now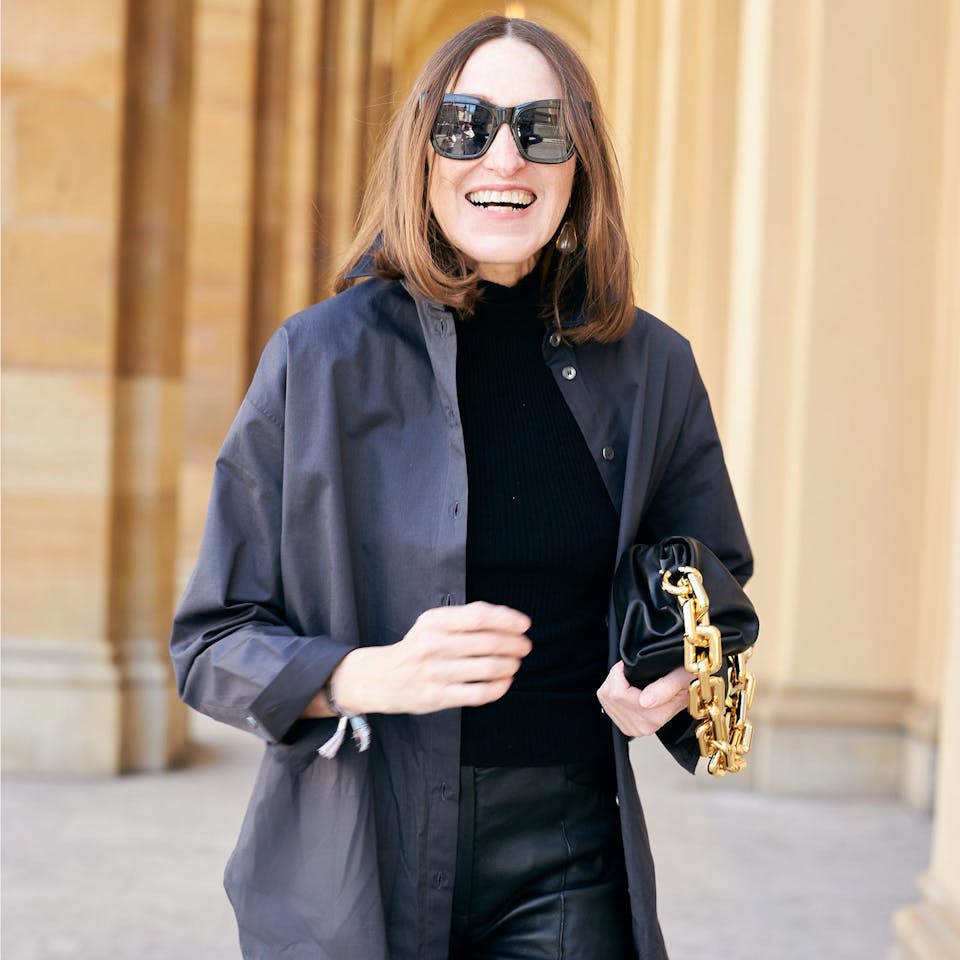 Off-white shirt
Offwhite, ein zeitlos ruhiger Farbton, der zum Kombipartner für bunte Musterprints wird. Annette Weber trägt die extraweit geschnittene Hemdbluse zu schmalen Ethno-Hosen für einen entspannten City-Look.
Shop now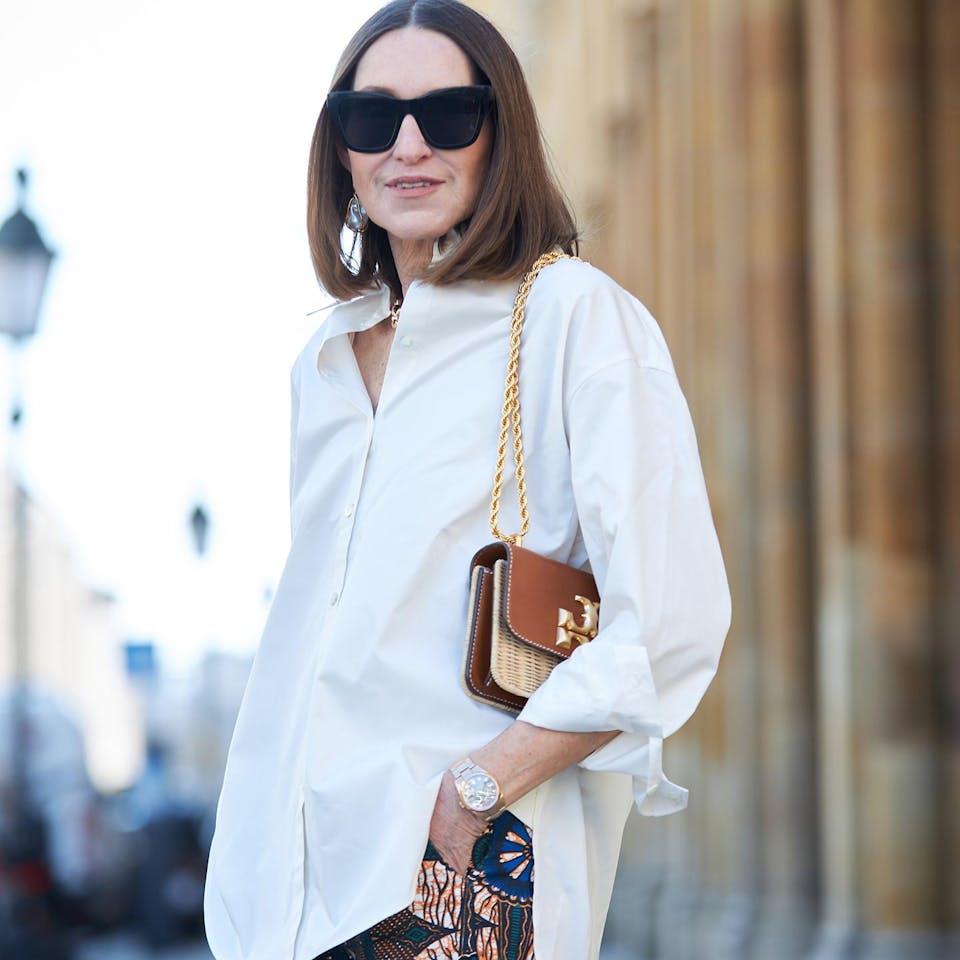 "Relaxed, casual and comfortable: that's the style for summer 2021. The silhouette? Oversized! Our slightly wider-cut shirt blouses and shirt dresses are wear-anywhere basics that can be easily integrated into everyday life. They're uncomplicated and incredibly versatile with the right accessories."
Off-white striped dress
Ein Kleid, unzählige Styling-Optionen. Annette Weber entscheidet sich hier für die Variante mit Bindegürtel und stylt das gestreifte Offwhite-Kleid mit lässigem Trilby-Hut und XL-Schmuck. Ein Statement-Look, der die weibliche Silhouette inszeniert.
Shop now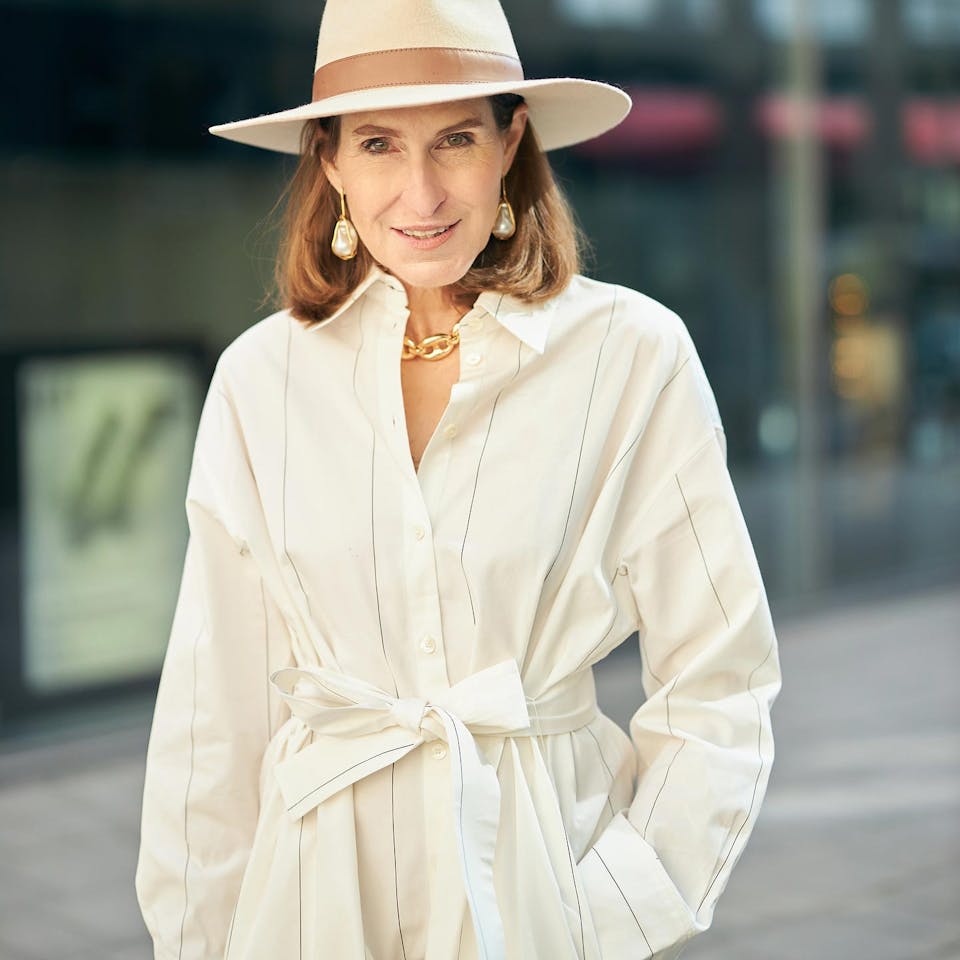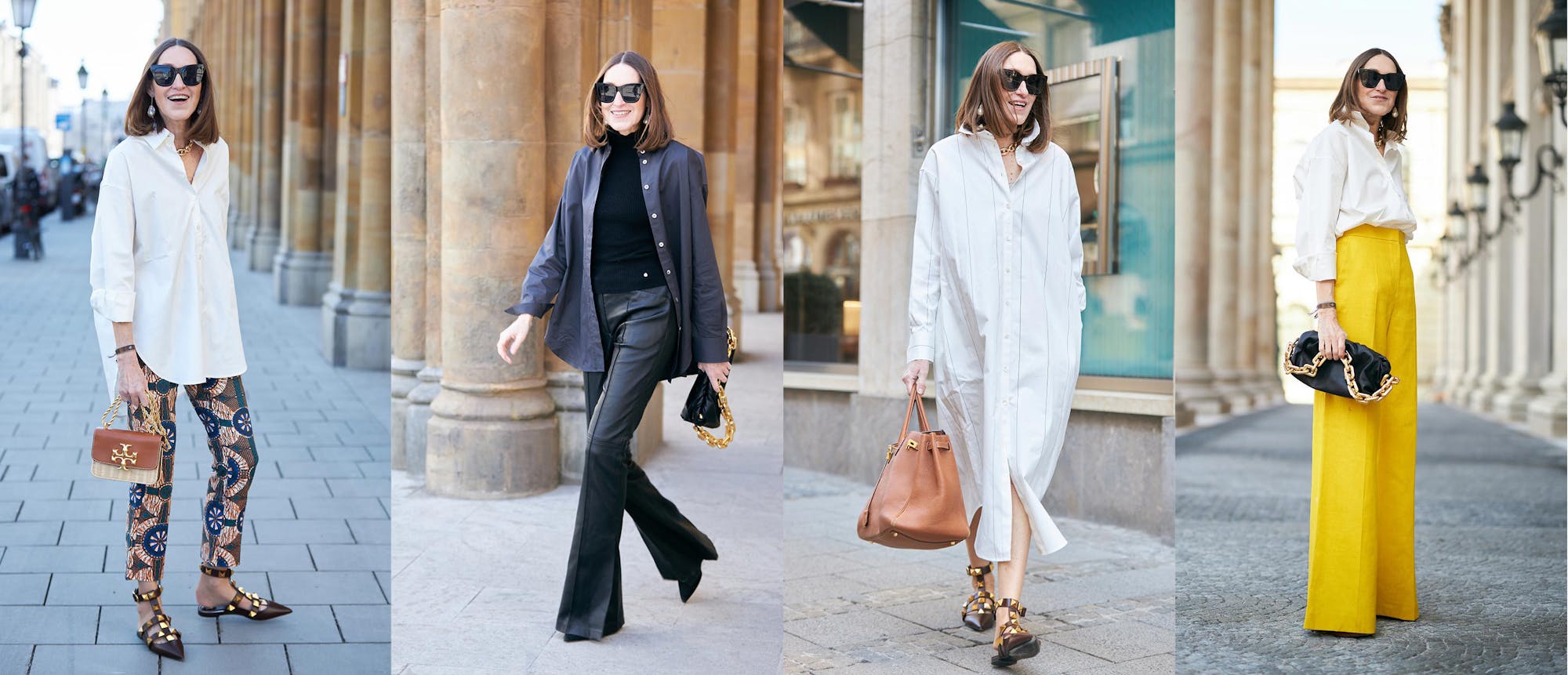 "Our oversized blouse has a super casual cut and fit, a quality that is shown off by the fabric. You can wear it open or closed, roll the sleeves or leave them long. The new calf-length shirt dress also has a belt – perfect for women who want to accentuate their figure."
Anthracite striped dress
Open or closed, with or without a belt, worn solo or with pants underneath – shirt dresses are true all-rounders. Annette Weber likes a polished look and wears hers with signature accessories.
Shop now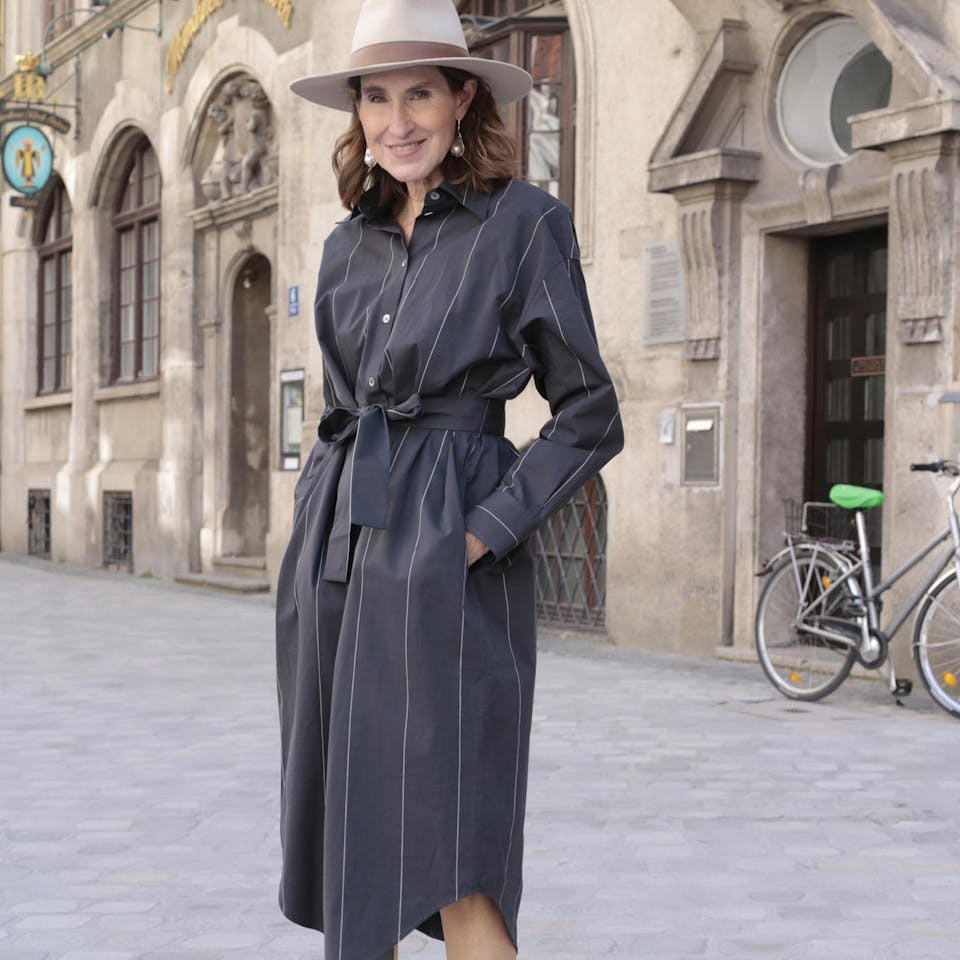 Annette Weber
Fashion journalist, trendsetter and style icon: With her blogazine glam-o-meter, the fashion influencer (with over 300,000 followers on her Instagram accounts @glamometer and @nettiweber) inspires style-conscious women. The former editor-in-chief of German InStyle magazine focuses on authentic, journalistic fashion content with attitude and humor, and gives practical styling tips for every occasion.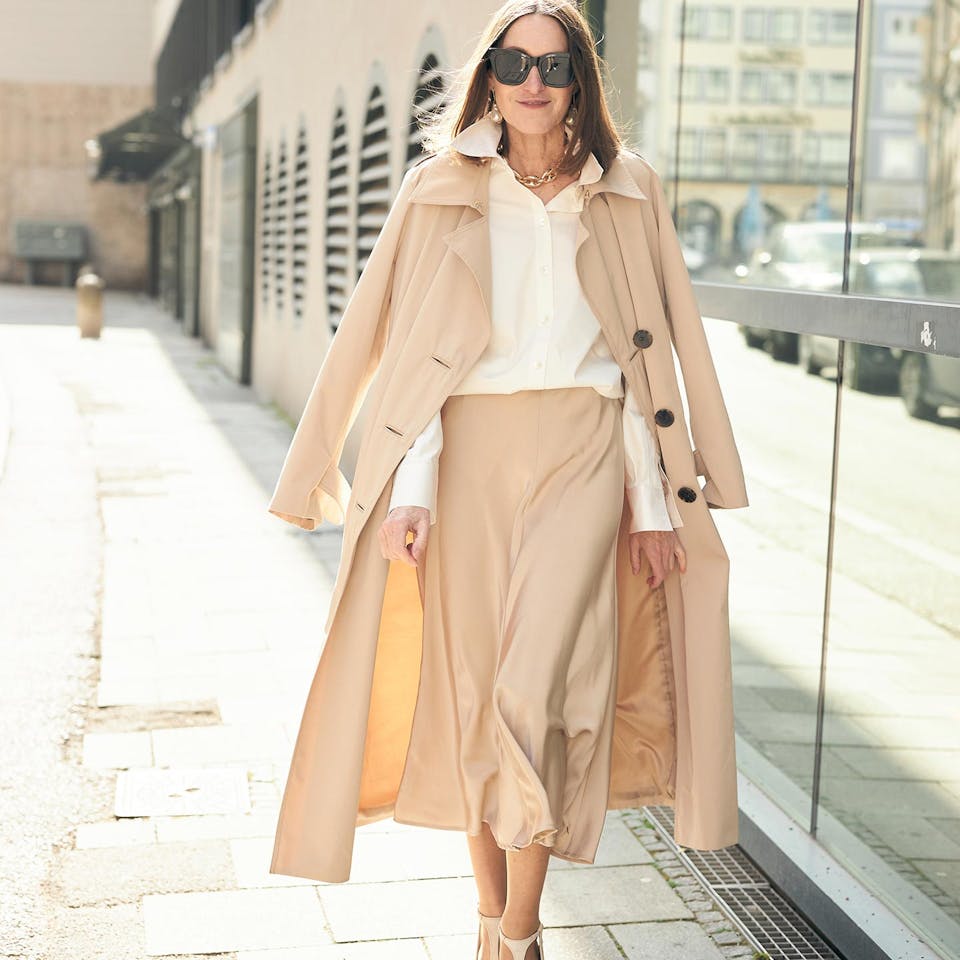 Die Marke Seidensticker kann auf eine lange, über hundert Jahre bestehende Unternehmenstradition zurückblicken. Seit der Gründung steht Seidensticker für kompromisslose Qualität und zeitlosen Stil, geprägt durch den stetigen Dreiklang von Innovation, Tradition und Modernität. Seidensticker ist das Ergebnis eines Unternehmens, das sich für die gesamte Fertigungskette verantwortlich zeichnet – einschließlich sozialer und ökologischer Aspekte. Das Seidensticker Markenzeichen, die "Schwarze Rose", steht für die Verschmelzung aus modernem Design, qualitativ hochwertigen Stoffen, erstklassiger Verarbeitung und perfekter Passform – vier Charakteristika, durch die sich sämtliche Produkte auszeichnen. Jedes Kleidungsstück von Seidensticker ist ein Beispiel für die zeitgeistige und dennoch eigenständige Interpretation von Trends. Mit einem klaren Verständnis globaler Ästhetik werden die Kollektionen stetig weiterentwickelt und die Marke somit in eine internationale Ausrichtung geführt.