An optimistic and reflected basic mood characterizes the current attitude towards life. At the same time longing for community and emotional experiences. What makes us feel positive? When we consciously enjoy special moments and share them with each other. Respecting each other.
Facing the environment in a thoughtful way. This tension between a sense of responsibility and self-realization, restraint and enjoyment is the key to a confident, forward-looking attitude. forward-looking attitude.
This goes hand in hand with a changed image of men that places work and leisure in a new relationship. Our fall/winter 2022 collection takes the desire for comfort and independence and offers modern styles that look smart and uncomplicated. High-quality designs. Flamboyant Prints. Expressive colors. Perfect for the new fun in fashion. Ideal to express personality and individual style.
As a company, tradition means as much to us as actively shaping the future. That's why we are aware of these zeitgeist currents and incorporate them into the development of new ideas and concepts. ideas and concepts. The result? Perfectly coordinated collections for fashion-conscious men, for whom terms such as correct or relaxed, smart or casual are not a contradiction, but rather a a contemporary definition of style.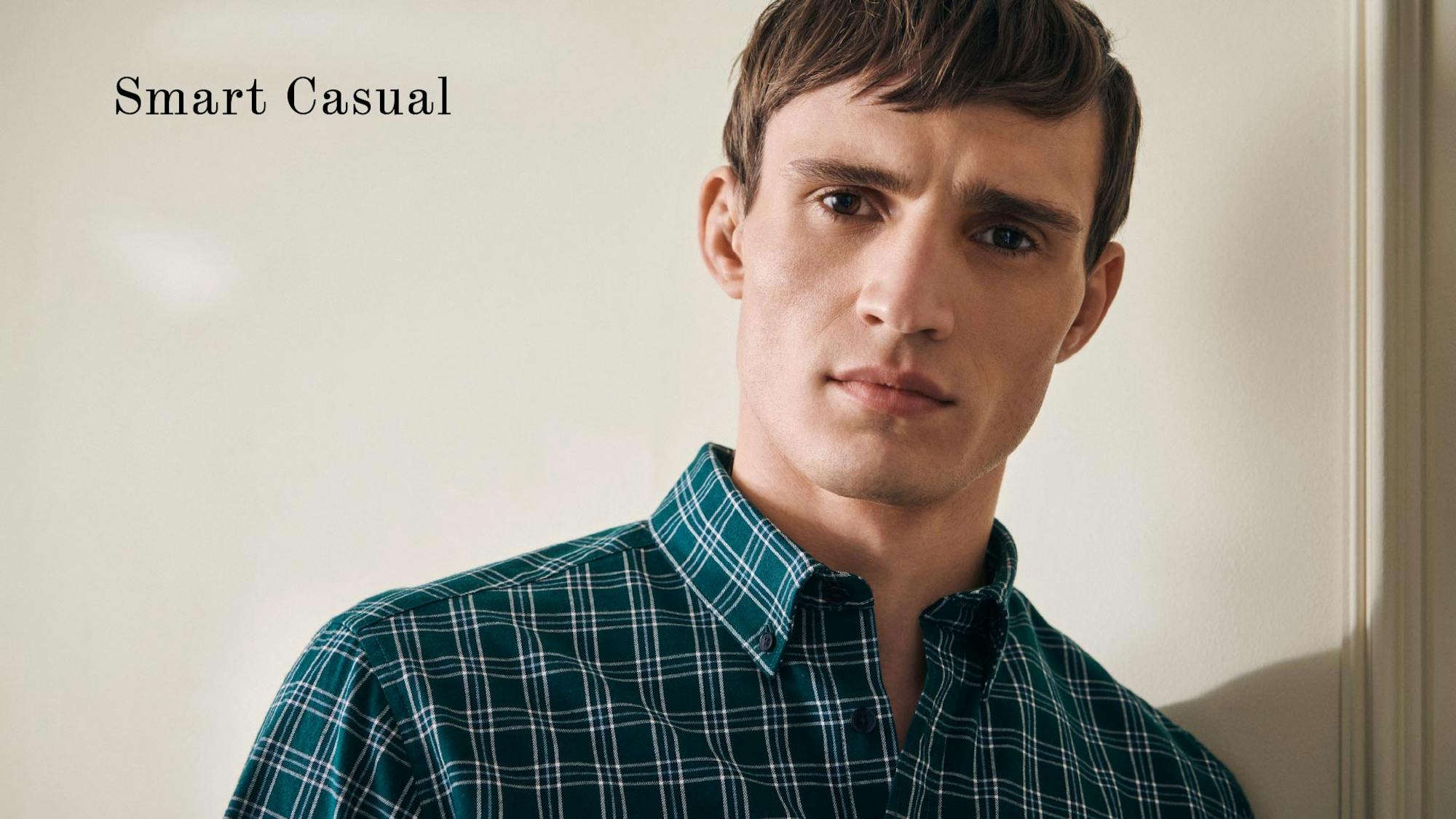 Smart Casual
In the casual segment we have the relaxed cut basic model with various collar options from Kent to button-down to mandarin collar. mandarin collar. It is perfectly complemented by the now established overshirts. All models are discreetly washed, softly processed and are offered in casual-relevant fabric types: Oxfords, flannels, twills, wool blends, denim and corduroy. To the patterns and prints are joined by authentic checks and stripes.
Shop now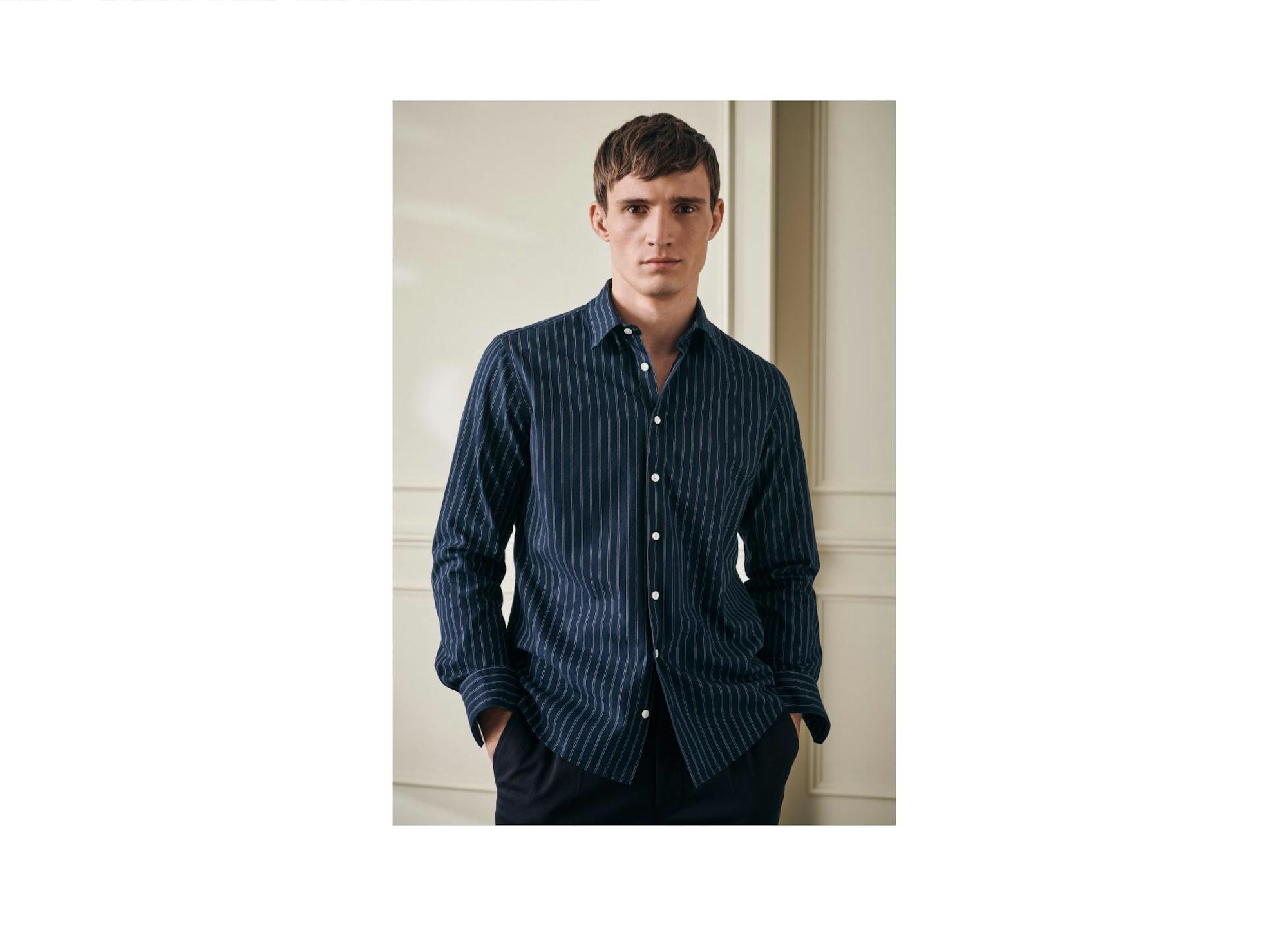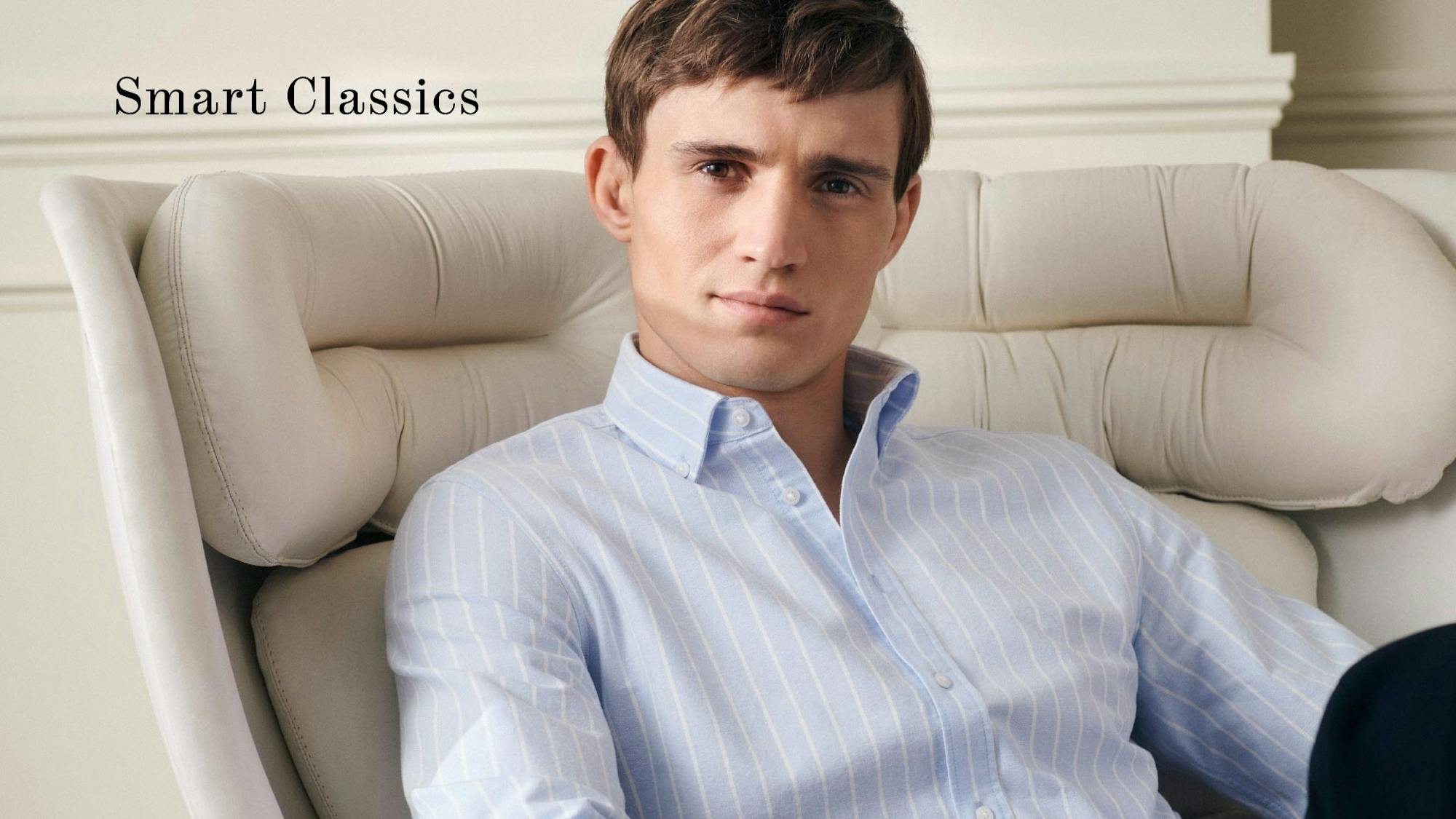 Smart Classics
The focus is on classic styles made from high-quality materials, underlined by valuable equipment features. In addition to plain colors, there is a special focus on on checks, stripes, mini patterns and floral motifs. In the product range: both fine-threaded materials as well as yarns - oxfords, twills and flannels.
Shop now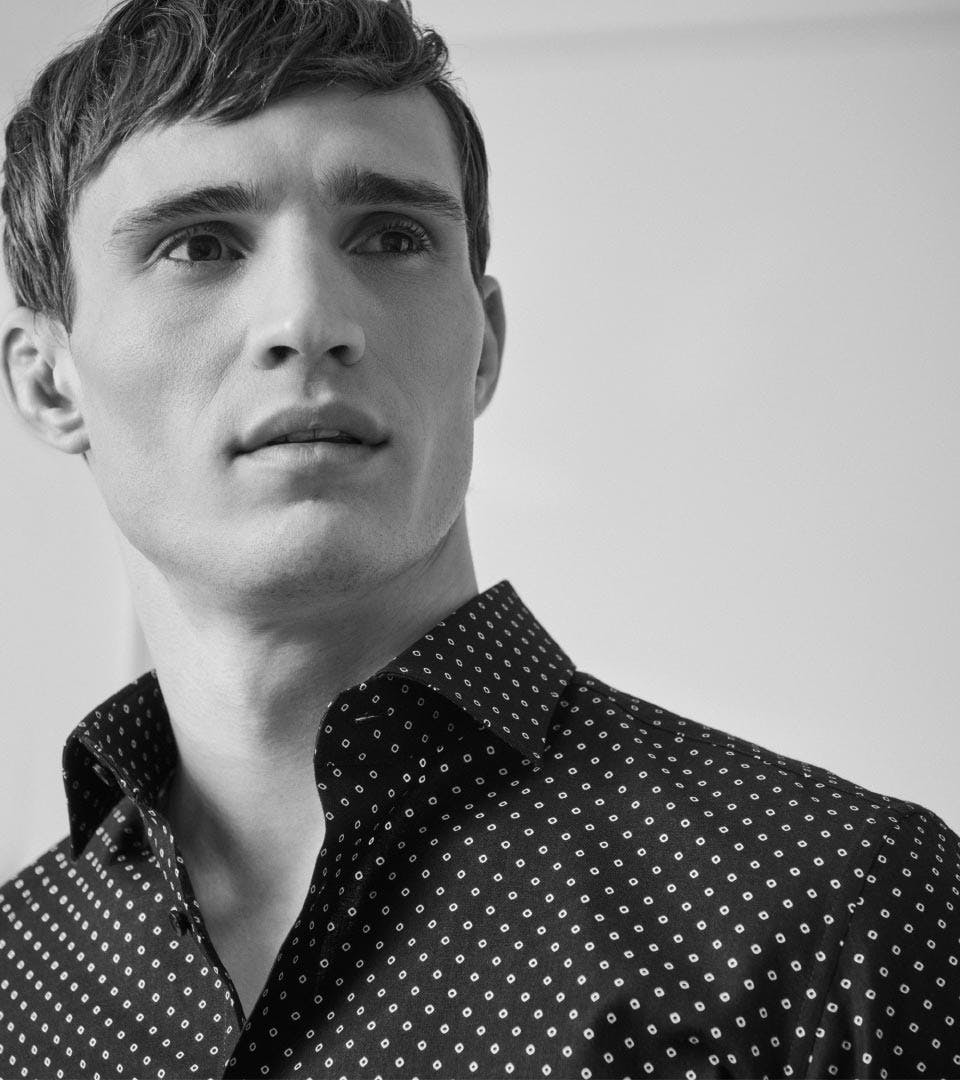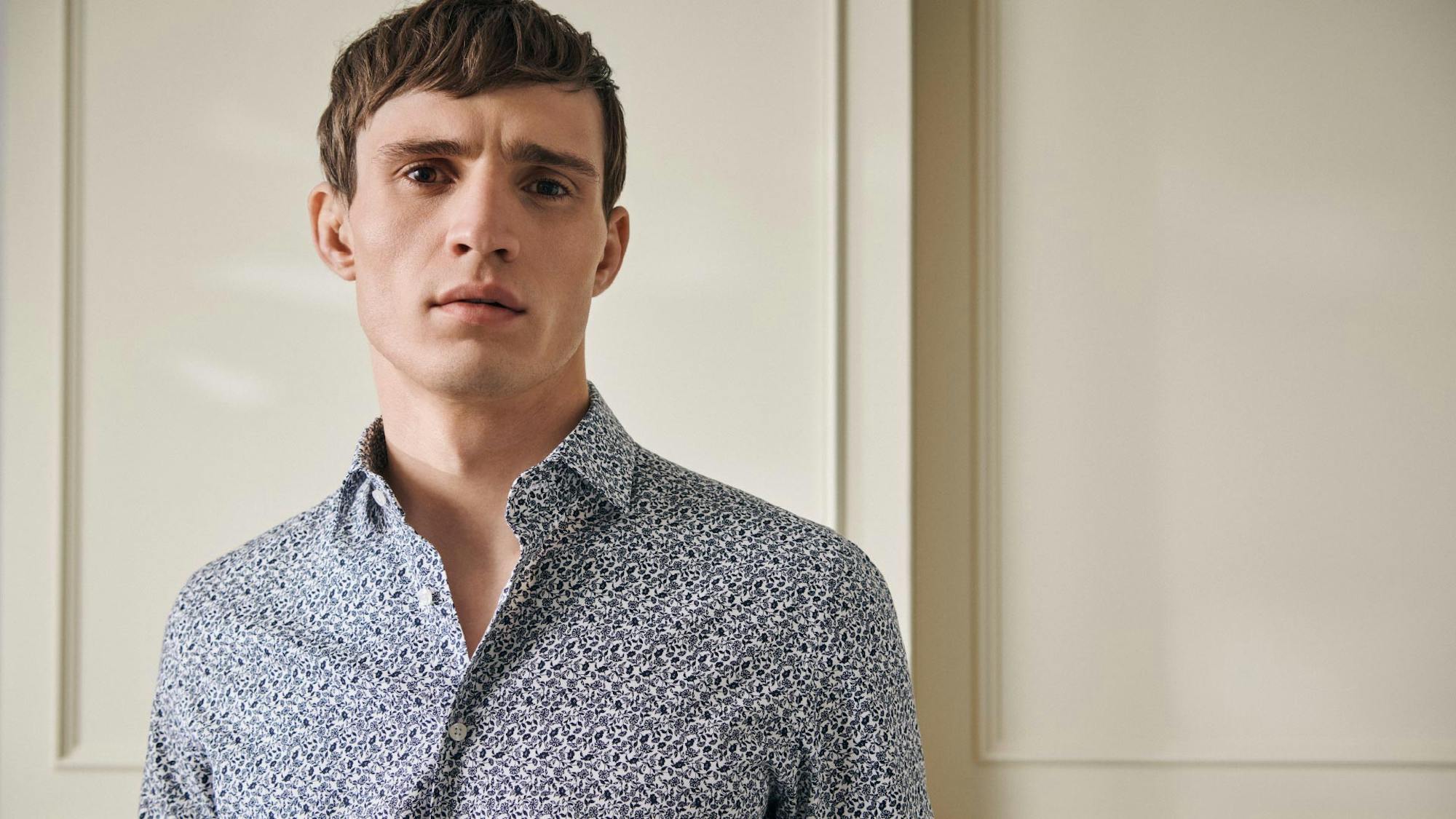 Smart Manufacture
Manufacturing tradition and quality standards paired with timeless style and innovative design - that is Seidensticker. The typical trademark - the embroidered black rose. Further details: fine thread satin, removable collar stays, mother-of-pearl buttons and a particularly high-quality finish.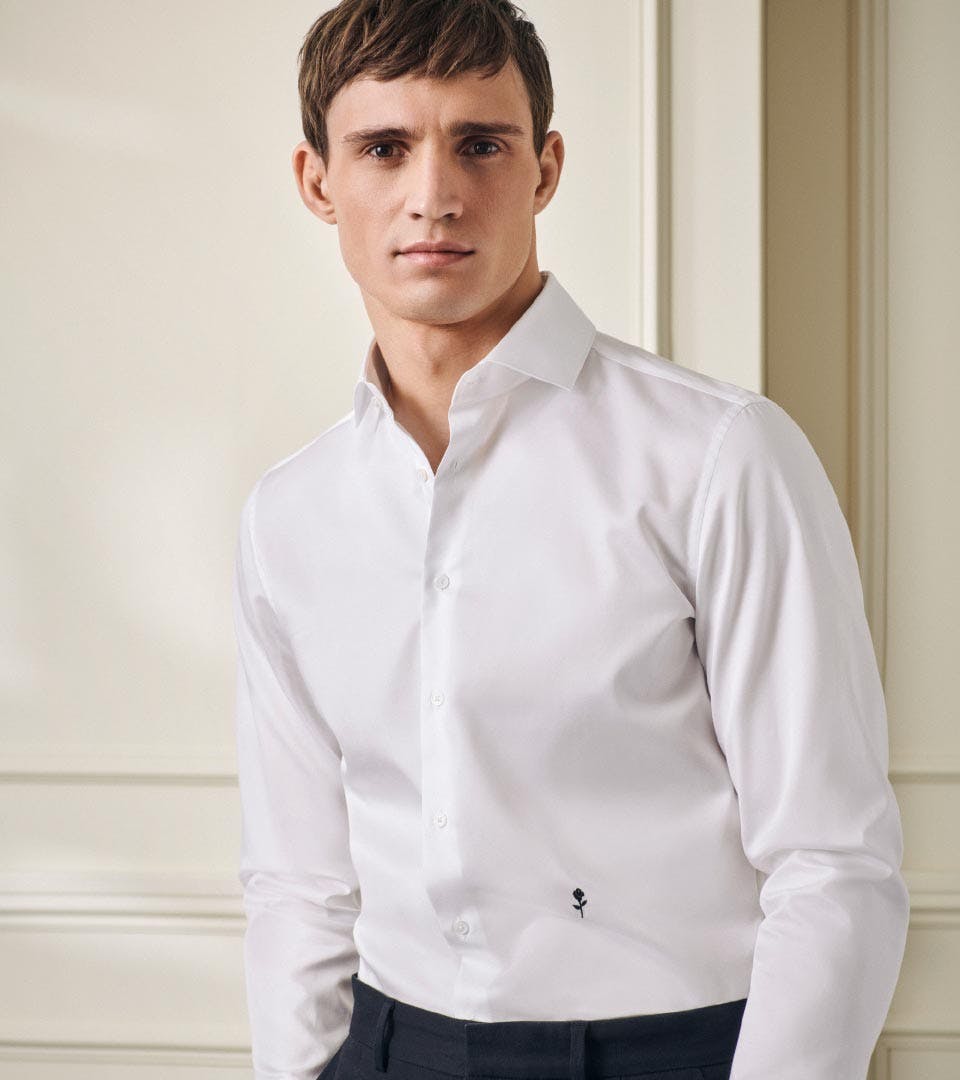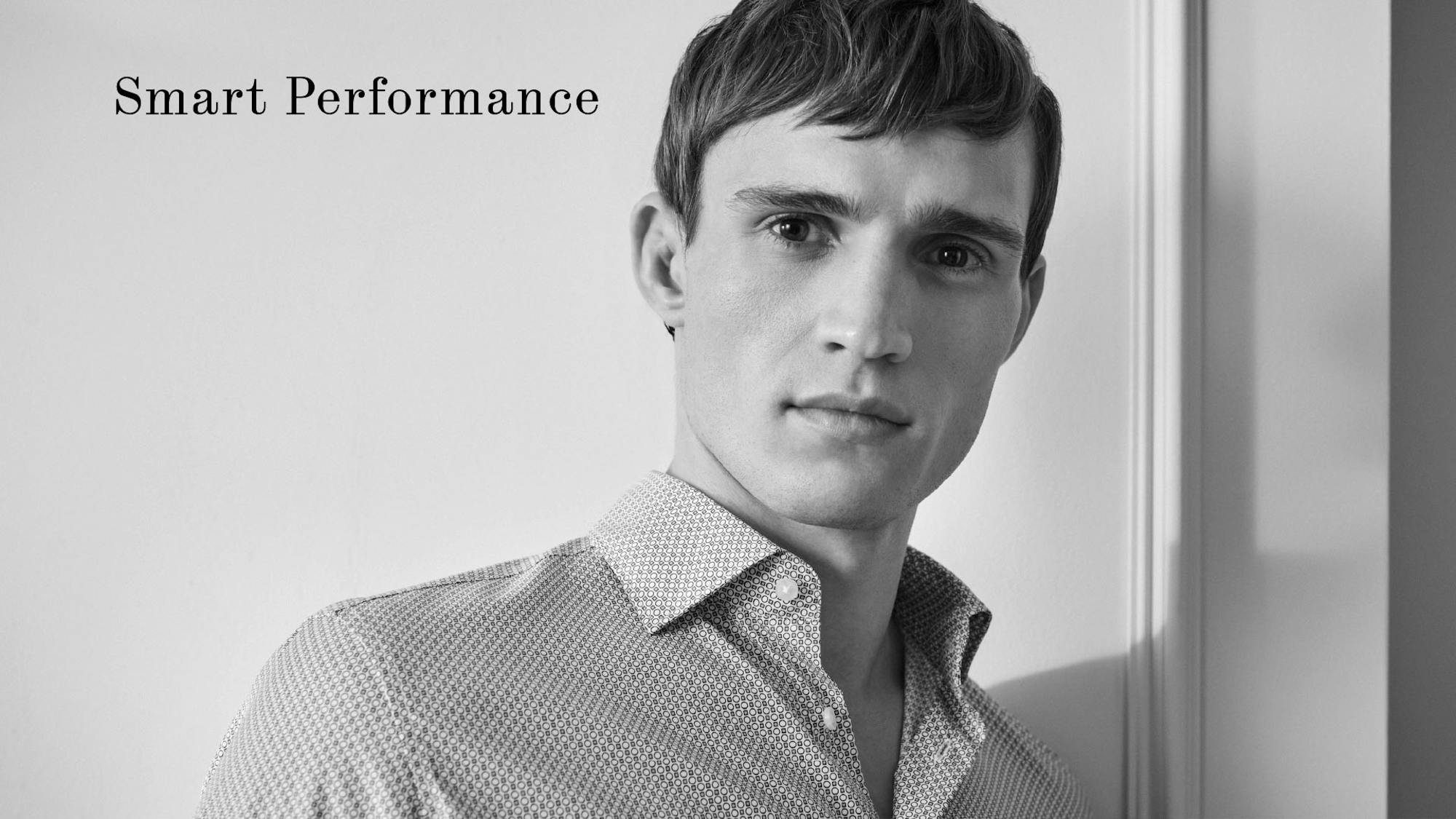 Smart Performance
Performance qualities are a perfect fit for a modern, active lifestyle. Aspects such as stretch, breathability and a range of other functional features respond to the growing demand for dressed-up comfort. In the portfolio: classic plains, checks, stripes and prints as well as comfortable jersey items that are comfortable to wear.
Shop now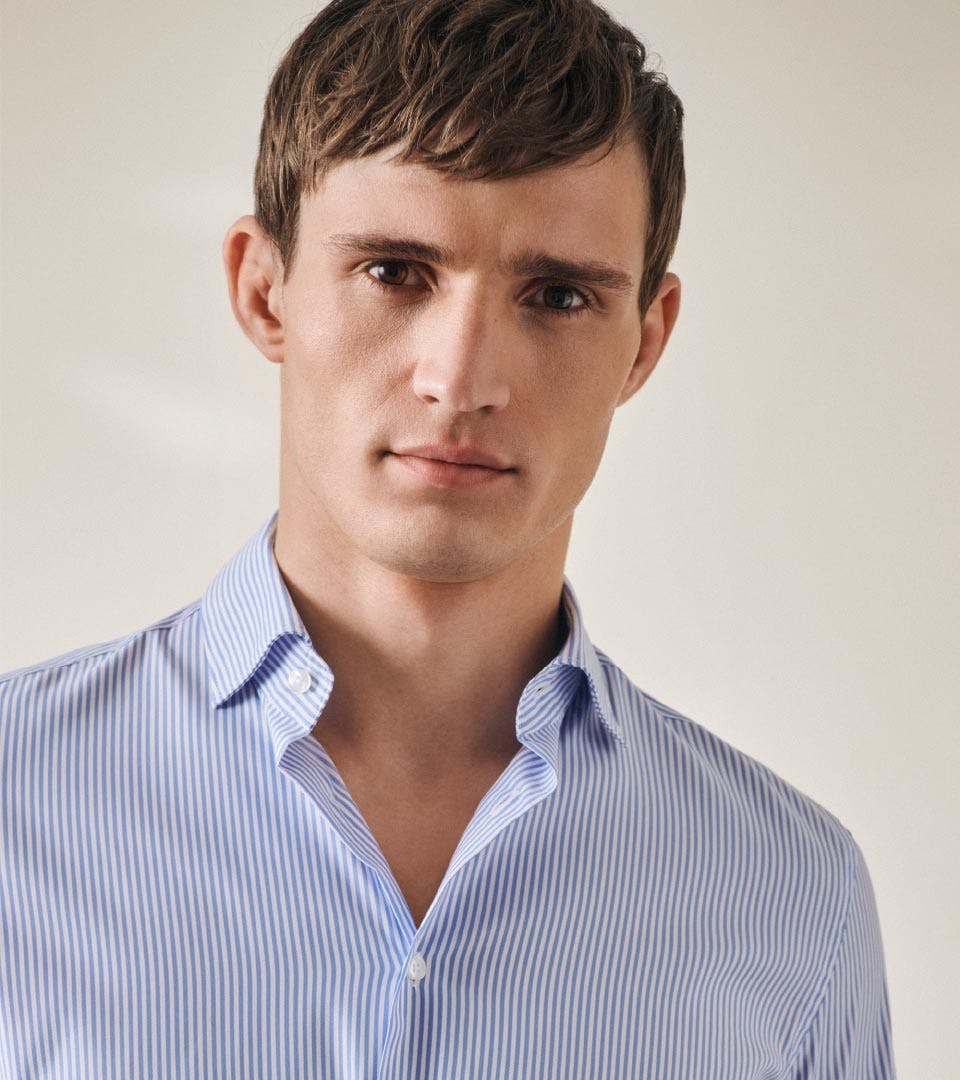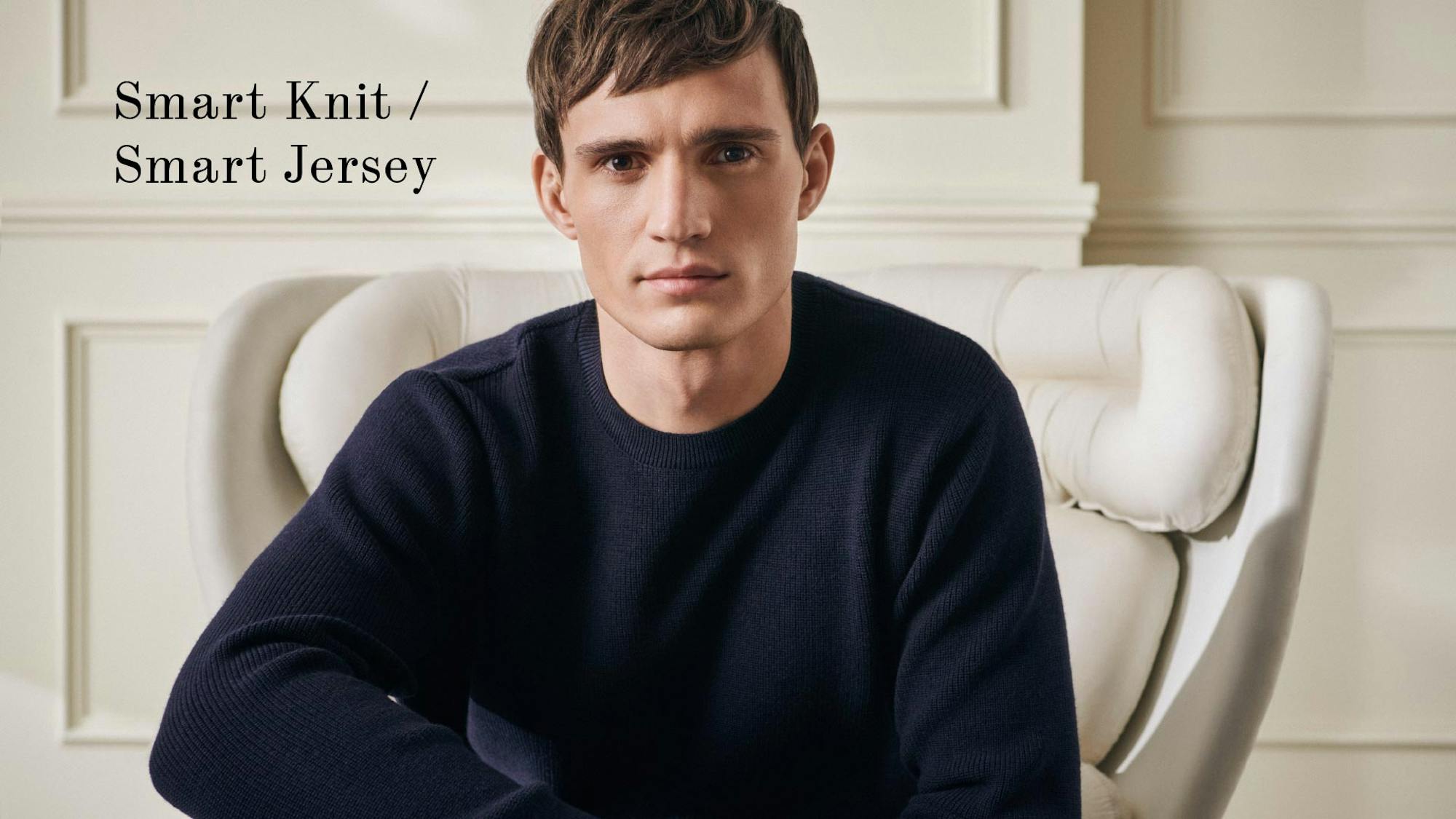 Smart Knit / Smart Jersey
Our knitting program combines popular classics: round neck, V-neck, turtlenecks, troyers and cardigans. Merino fine knits, Pima Cotton and Lambswool blends in fluffy qualities. In the knitwear sector, sweatshirts, hoodies and polo styles made of various sweat and pique fabrics in bold accent shades.
Shop now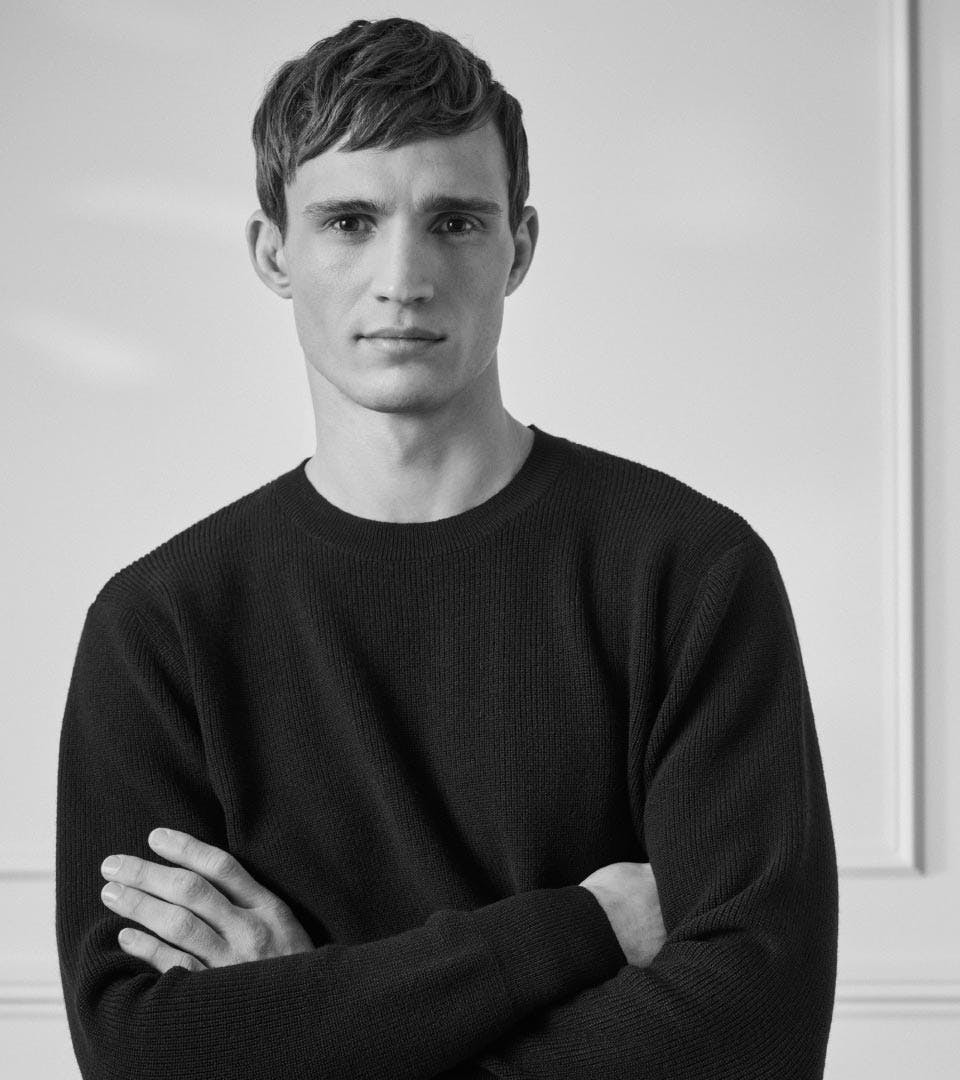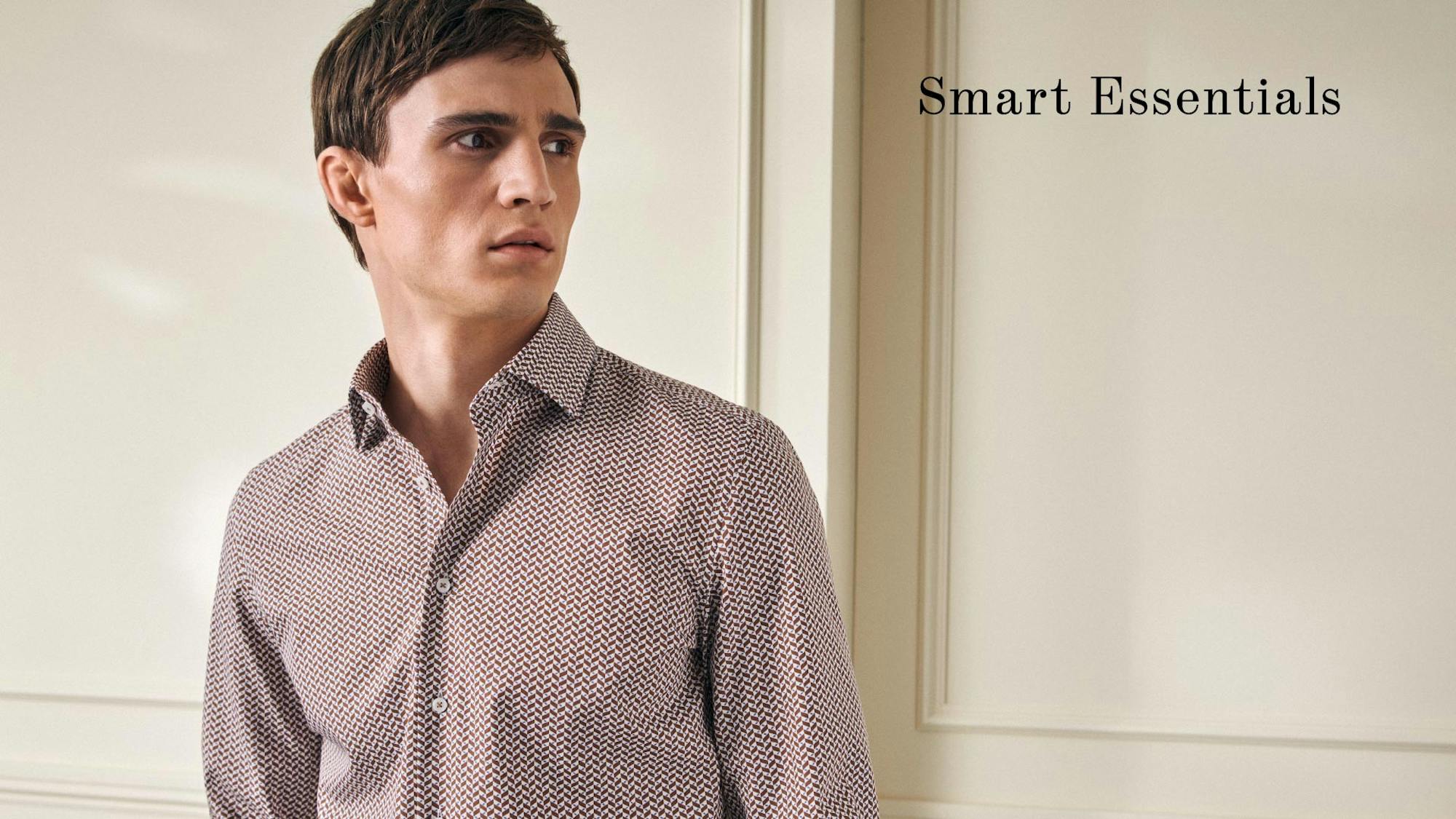 Smart Essentials
Timeless qualities such as poplin, fil-à-fil and twill form an important building block and blend seamlessly into the overall picture. Distinctive features and two-dimensional print motifs in brilliant colorways are characteristic. Graphic minimals, classic stripes and checks fully exploit the entire spectrum from subtle to large-scale striking. Highly scaled colored checks in softly washed qualities provide an additional highlight.
Shop now