Caring for ties correctly
Seidensticker ties are made from 100% silk. This is a particularly fine, high-quality fabric. However, it is also much more sensitive than other materials such as cotton. This means that washing and ironing are a big no-no! However, this doesn't mean that you have to walk around wearing a dirty tie – nor should you!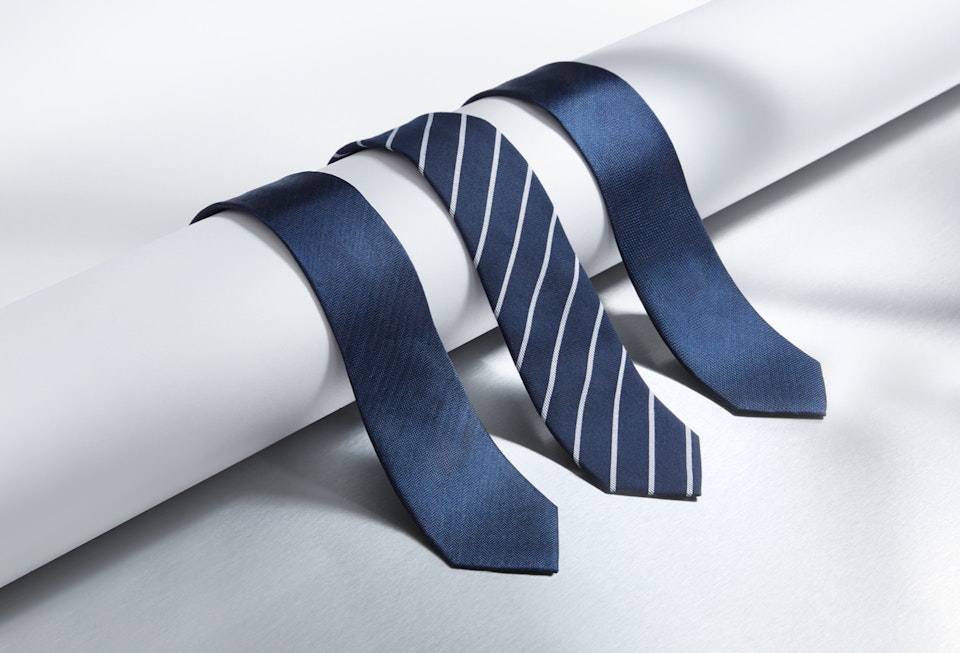 Small stains can usually be removed very easily using special stain removers. However, please be sure to test the stain remover in an inconspicuous area beforehand. If possible, deal with a stained tie immediately. When doing so, do not rub the fabric too much or too hard. This could result in the stain being driven even further into the fabric. Put some soap or washing-up liquid on a clean, lint-free cloth. Use this to very delicately treat the stain. The same principle applies here – do not rub too much or too hard. Otherwise, you could potentially make the stain even bigger. If soap and washing-up liquid fail to shift the stain, try using a stain remover or white spirit as a cheap alternative. Did none of this help? Then send your tie off for dry cleaning! However, this is only something which should be done as a last resort. This is because too much cleaning damages the tie.
You should only iron ties when creases truly refuse to budge. What's more, when ironing, ensure that the iron never touches the tie directly. Silk is much too sensitive for that. Our tip: place a clean, cotton cloth between the tie and the iron and place the iron on its lowest setting. What's more, never flatten the edges of the tie when ironing. This will make the tie lose its volume.