Limited Edition - Shirts for kids
Children embody positivity. Authenticity, passion and enthusiasm. Stand for a beginning. Something new. A start. They encourage and motivate. Seidensticker continues to be value-conscious in its anniversary year and is celebrating with "real" people. This time they are not 100 years old or older. On the contrary, they are young. Very young. Two boys and two girls aged between two and five are presenting the Limited Edition: Unisex Shirt with the Black Rose.
The classic, timeless white Oxford shirt offers outstanding comfort, which inspires everyone.
Shop now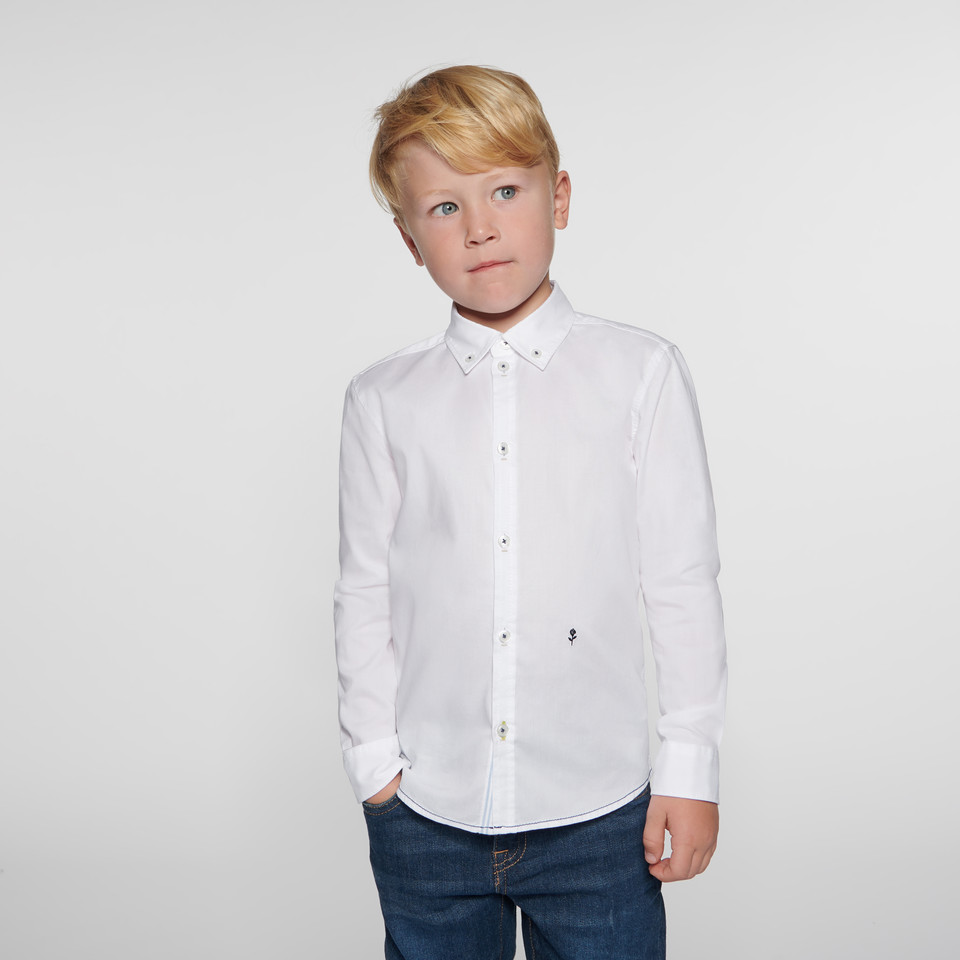 The blue denim shirt stands for a pure casual feeling. Updated with a modernized shark collar and sporty cuffs.